When was the last time you sat down to a traditional Japanese sushi dinner, only to pause with each bite to watch the live Sumo wrestling match play out just a few feet in front of you? Well, LivingSocial is giving you the chance to check that one off the old bucket list next weekend. Held at Casselman's Bar and Venue on Walnut and 26th, this culinary event will offer you not only a full Japanese meal provided by Restaurant Japon complete with a sampling of artisanal sake imported by Banzai Beverage, but also will introduce you to the world of Sumo.
By definition, Sumo is a predominately Japanese sport in which one wrestler tries to force the other wrestler to step out of a circular ring (dohyo), or to touch the ground with anything besides the soles of their feet. Sumo wrestlers are traditionally very large, weighing anywhere from 280 to 450 pounds. This feat is accomplished through rigorous eating and sleeping strategies (I'd like to point out that one of these strategies is skipping breakfast- sound familiar?).
I recently had the unexpected opportunity to sit down to speak with three-time World Champion Sumo Wrestler and the star of this weekend's festivities, Byamba Ulambayar, aka: Daishochi, and his translator and Executive Director of USA Sumo, Andrew Freund.
303: What was it like to be from Mongolia and suddenly a Sumo prodigy at the age of 15? [Byamba was scouted by Japanese Sumo Grand Champion Onokuni]
Byamba: It was a very new experience for me – difficult, but fun – I had never seen Sumo wrestling before. Amazing that a 15-year old could just jump into professional Sumo and I really did my best. 
303: What was you initial impression of Japan?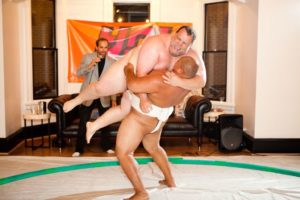 Byamba: Everything was so small! I had never had sushi, and the food was delicious. People were very friendly.
303: You hold three world titles in Sumo. How do you train for the physical endurance that requires?
Byamba: [When first in Japan, Byamba would train at least 5 hours per day, year-round] I do my best to train and to get in shape. There's not really a lot of strong opponents in the U.S. that I can train with, so I do a lot of  training on my own. I go to the gym to build my muscles and do basic Sumo exercises.
303: Now that you are a well-renowned teacher of American Sumo, what differences do you most notice between the U.S. and Japan?
Byamba: Now, it's a little different because I have to motivate myself. In Japan, I was constantly pushed. Here, American Sumo wrestlers need to learn the basics: how to use the arms and the legs. The American guys are all big and have a strong attack, but they need to learn better techniques in Sumo.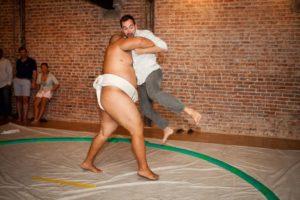 Event details:
When-  April 27-28 

Where- Casselman's Bar and Venue
Cost- $59 – $99
21+ event
Bonus: the evening will also feature an interactive segment which will offer you the chance to show your Sumo skills. Bring your best efforts. I'd love to see it.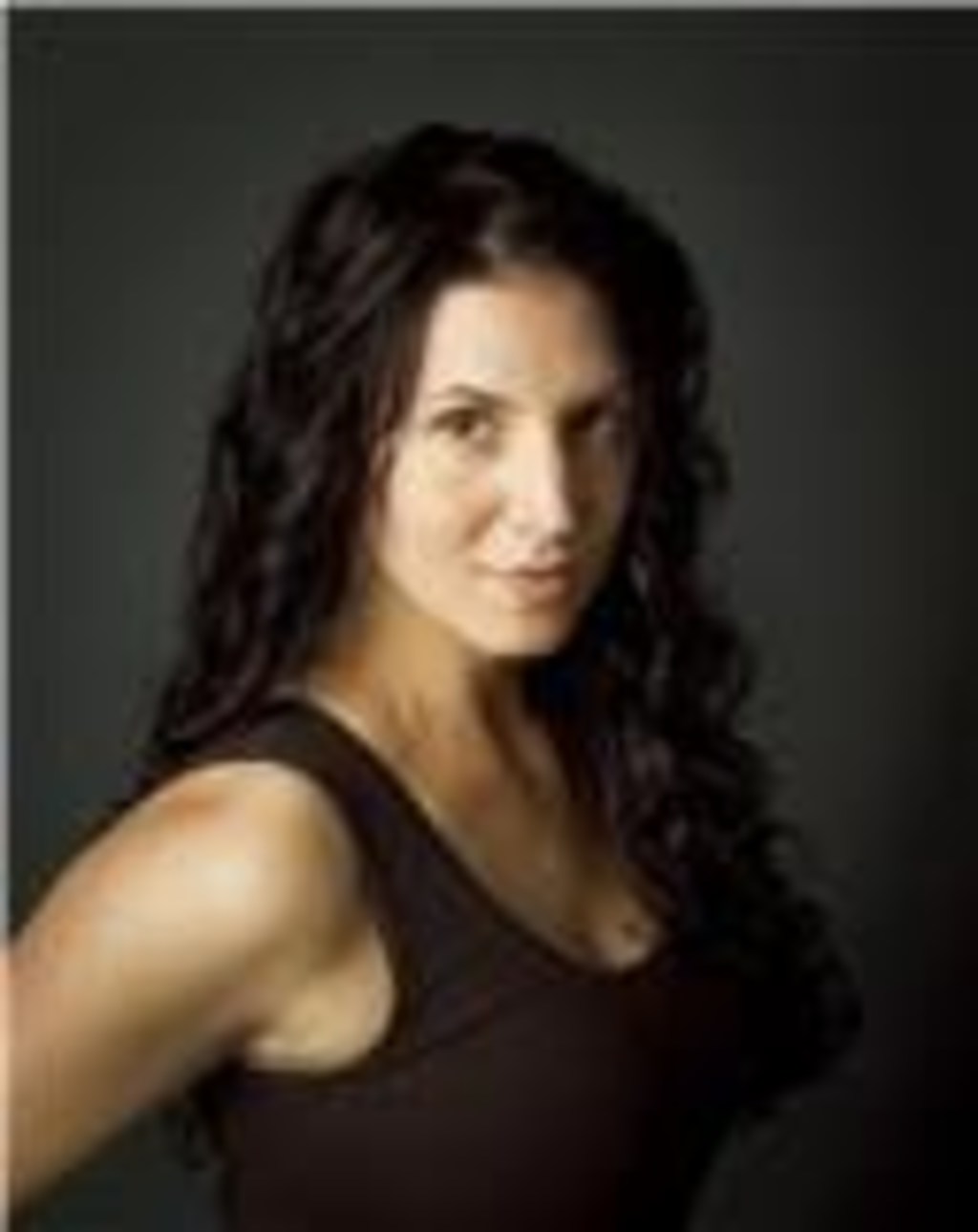 Jodilyn Stuart is the owner of ModaBody Fitness and has been a fitness professional since 1997. She currently contributes to 303 Magazine as a Fitness and Health writer. If you have questions, feel free to email at: [email protected]