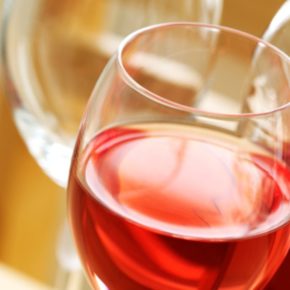 A celebration of pink wine is happening at Forest Room 5, 2532 15th St. in Denver. On May 10th from 6-8pm Denver wine enthusiasts are going to gather, sip, and show off their best pink ensembles. Many people assume that pink wine is an extremely sweet, low quality wine. Not true! Rosés are often dry wines with crisp acid, making them perfect for the warmer weather months.
Each Spring, many wine makers from around the world release a limited amount of Rosé wine to be enjoyed during the months that the temperatures rise. This tasting at Forest Room 5 will give you a great opportunity to sample Rosés from different wine regions and wine makers. I always say that tasting wines against each other is the best way to find something you absolutely can't live without. If you fall in love with something, all the wines shown will be available for retail purchase through Amendment XXI at discounted pricing.
What is Rosé?  Is there red, white, and pink grapes? Nope.  A good quality rosé wine is produced by allowing red grape skins to remain in limited contact with the  juice of the grape before fermentation starts.  The limited contact gives the juice a pink hue.  If the skins were given longer contact it would result in a red wine. After the skins are removed from the juice, the remaining juice is treated as a white wine for the rest of the wine making process.   It is also legal in some countries to add a small amount of red wine to a large amount of white wine to get the same pink hue.  Rosé and blush mean the same thing so you can use either term. Rosé's should be served at between 44-54 degrees.  The same temperature you would serve a dry white wine.
The Drink Pink! tasting event will be held in the Forest Room's second floor private art gallery space as well as the outdoor patio. Light snacks are included in the ticket price of $28 in advance, or $30 at the door. Space is limited so I suggest getting a ticket in advance.  There will be over 20 different Rosés to taste at this event, including: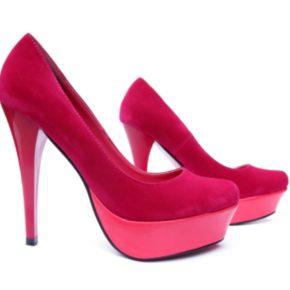 Domaine de la Fouquette
Charles & Charles
Loca Linda
Charles Bieler et Fils
Scarpetta
Borsao
Lorenza
Chateau de Segries
You can't attend a wine event called Drink Pink! without wearing pink.  It just wouldn't be right! Please wear lots of pink! Celebrate this excellent pink wine in style.  How fun.
Purchase your tickets in advance at http://drinkpink2013-es2005.eventbrite.com/?rank=1#.