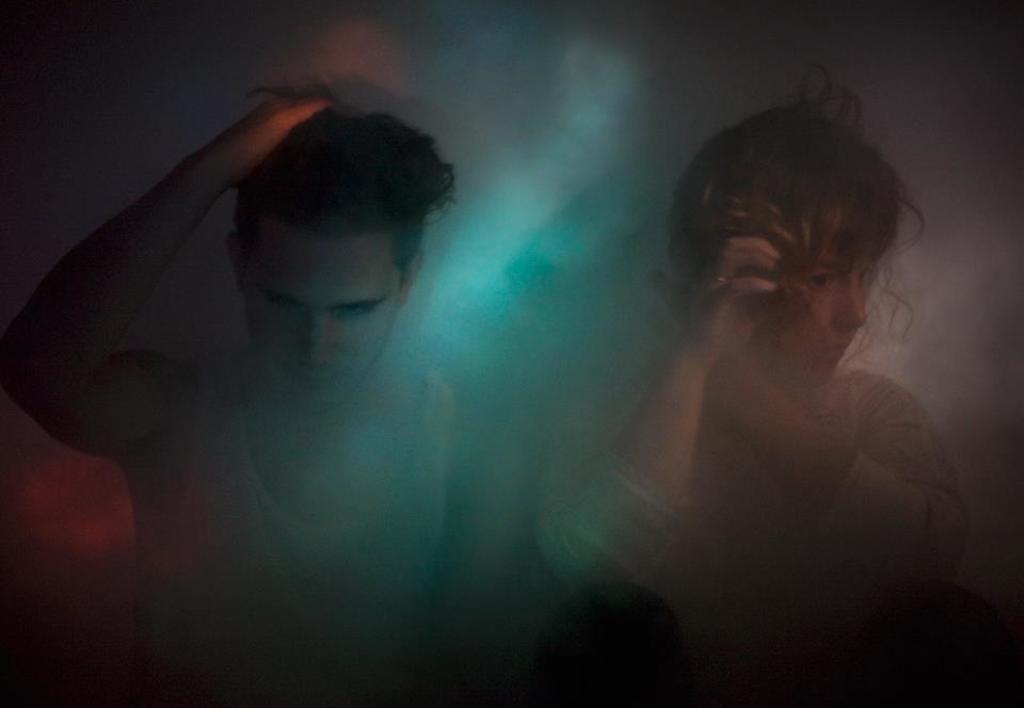 Before Purity Ring, aka 22-year-old Corin Roddick and 25-year-old Megan James, had even finished half of their debut album, Shrines, the pair was already playing to sold-out crowds across the U.S. The Montreal-based duo proved themselves worthy of all the pre-album hype, as Shrines ultimately earned Purity Ring a spot on most critics' "Best of 2012" lists, stings of sold-out shows, international tour dates, and appearances at major music festivals. Purity Ring's debut album is an 11-song masterpiece featuring haunting synths, pristine vocals, and ethereal melodies layered over futuristic beats. Tonight, Purity Ring brings their highly acclaimed live performance back to Denver at Gothic Theatre with Blue Hawaii.
Known for their DIY approach, Purity Ring seemingly transformed from a modest project into an indie music juggernaut overnight. So much so, that they added a second last minute show in Denver last August. Both back-to-back performances at Larimer Lounge sold out instantly. According to Roddick, Purity Ring's secret to success lies not solely in the music, but in the overall experience he and James create during their live performances.
The duo has always maintained a hands-on approach to creating an immersive listening experience, Roddick says. To perfect Purity Ring's live show, they waited six months before debuting their live stage performance.
"We didn't want to jump into performing live," he explains. "We took our time to develop what we wanted our live shows to be like. It was really about using different techniques to completely transform a venue and make it our own to connect with the audience."
Every aspect of Purity Ring's show is DIY and intentional. James designs and makes the clothes she and Roddick wear on stage. Artist, Kristina Baumgartner, exclusively designs all of Purity Ring's album and merchandise artwork. Perhaps most crucial to Purity Ring's brand is their unmistakable stage lighting. Looming above Roddick and James during live performances are giant light-up bulbs, or "cocoons" that flicker and pulse in time to Roddick's music.
"The lighting and stage set up has been very important to us from the very beginning," Roddick says. Our set-up is very DIY, but we wanted the experience to be more in-depth and dramatic. We had done everything we could on our own, so we brought in people to help bring our vision to life."
Roddick and James turned to Vancouver-based sensory installation producers, Tangible Interaction, who created Arcade Fire's light-up zygotes on their Summer Into Dust performance. After weeks of trial and error, they developed a stage setup of lighting controllers and touch sensors that are connected to Roddick's synthesizers. The outcome was an electronic-based performance unlike any other, as Roddick explained to The Creator's Project earlier this year.

"Rock music is made on drums and guitars, so you can watch someone recreate it on stage on instruments," he said. "But with electronic music that's made strictly on a laptop, you can't really watch someone in the original environment that they created it. Or you could, but I don't think it would be very stimulating. So you have to go above and beyond and find different means of actually creating a show."
While both Roddick and James have remained 100% involved in conceptualizing Purity Ring's sound and live performance, Roddick admits he has been learning along the way – even when it comes to producing music. "Ungirthed" was the first song he produced, and the remainder of Shrines was created as he was teaching himself how to produce music.
"I just started chipping away at producing music two years ago. I didn't really know what I was doing," he says. "It didn't come quickly and I felt like it was always a struggle. It's still a struggle and I still don't always feel like I know what I'm doing. Shrines is very much a relic of me learning how to produce."
Roddick is clearly a fast learner – critics have applauded Purity Ring's crisp production and the duo's re-worked cover of Soulja Boy's "Grammy" went viral within hours of its release. Roddick also recently spent time in LA collaborating with hip-hop and R&B artists who want him to produce for them. All of this, and a lengthy summer tour will prepare Roddick and James to craft the next Purity Ring album this fall.
"I don't know what the next album will be yet, conceptually," he says. "But, I have started eliminating ideas, so I know what I don't want it to be. I think that's a good way to go about it – knowing what you don't want and seeing what is left to point you in the right direction."
Even though he is still new to producing, Roddick seems confident in his abilities and whatever creative direction he and James take next. He doesn't fear criticism, but he does fear the hype could die down.
"I'm never really scared about getting a bad response to our music. I think my biggest fear would be becoming out of touch," he says. "I don't want to make new things that sound like they've been done already. I've seen that happen to artists before. They seem really fresh and experience success but then get too absorbed in what they have already made."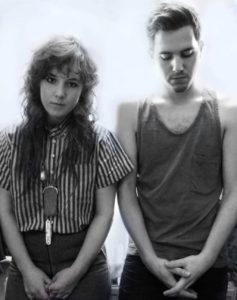 Roddick's fears are valid given so many "sophomore slumps" artists experience, however, at 22-years-old, he has plenty of time for Purity Ring to continue their DIY, trial-and-error approach. Moreover, he and James are still focused on making music above all else.
"People say we've had so much success in such a short amount of time, and I suppose we have," he says. "But I don't feel differently. I try not to think about everything else, I try to just focus on the music, even when touring and things can get kind of crazy. Everything has felt right, so far."
—-
Purity Ring plays with Blue Hawaii at Gothic Theatre tonight and at Coachella Valley Music and Arts Annual Festival this weekend. Tickets to tonight's show are available at the box office. Doors open at 7 p.m. Show starts at 8 p.m.