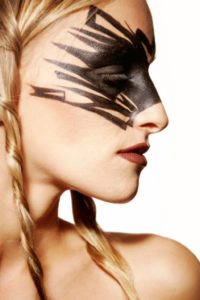 Naturally, the changing of seasons is an exciting time. It is nature's version of a do-over… a second chance. Who doesn't love a second chance? What you did last season is all forgiven and forgotten. This is your chance to start again, change your look and try all the new trends.  Even though this freedom is exciting, keep in mind that the basic beauty rules are never trendy. They are your steady companion through the ups and downs of beauty seasons. 

1. Start Off Right
Putting makeup on top of skin that hasn't been exfoliated and moisturized is going to make all of your imperfections stand out as the makeup will be uneven and settle into pores and fine lines. Start with the best skin surface possible by using an exfoliating cleanser and moisturizer appropriate for you skin type. You can also use a silicone-based makeup primer which works to fill in lines and pores and allows makeup to go on smooth.
2. Know Your Skin Type
Knowing what skin type you have is essential as beauty products are generally categorized this way. If you don't know which you skin type you have, here are some clues from Dr. Richard Asarch, MD of the Asarch Center for Dermatology and Laser:
Sensitive skin is easily irritated by chemicals and the environment, generally has finer pores, appears thinner, can be more prone to broken capillaries and may flush easily.
Dry skin can be flaky, feel itchy, is easily irritated and may feel tight after cleansing.
Normal/ Combination skin will generally have medium size pores, healthy coloring and a smooth, even texture. The t-zone may be more prone to oil build up, while the cheeks may be more prone to dryness.
Oily skin tends to appear shiny with enlarged pores, and can be prone to blackheads and blemishes
3. Lighten Up
In general, the more makeup you wear, the older you look. As we age and fine lines and sun spots become more apparent, many women choose foundation and concealer to cover up the imperfections. Unfortunately, these products can have the opposite effect when the excess settles into fine lines making them look more apparent. A primer will help to prep your skin by evening out your skin texture, or you can skip foundation all together and use a tinted moisturizer instead.
4. Back Away From the Tweezers
Eyebrow trends change from season to season, but use your instinct and stick with the volume that is right for your face- not what is on the runway. Brows that are over-plucked can scar the hair follicles, which means the hair may never grow back. Too skinny brows can also make your face appear skeletal and older even if you are young. If you are unsure what works best for you, visit a professional brow shaper or stick with just tweezing the stray hairs under your brow bone.
5. Stop the Sparkle
Metallic  eye shadows may be fun for Halloween or New Year's Eve, when it works to look a little extra sparkly. However, this trend that looks great on the runway rarely translates to real life. Applied correctly, a little iridescence can work to your advantage. Stick with shimmery cream products that compliment your natural skin tone and apply where light would naturally touch your face, like your cheekbones and brow bones. Avoid application on the eyelids, as shimmer shadows tend to cake and settle into creases. This is especially true as you age and your lids become less taut.
 6. Keep Your Glow Subtle
Tanning out in the sun and in tanning booths should be a thing of the past. With all the knowledge we now have about skin cancer, I hope you are avoiding this dangerous habit. There is nothing wrong with a natural looking, subtle glow achieved with tinted moisturizers, bronzers and spray tans. However, overdoing these products gives you the opposite effect- often an aged appearance and strange color.  If you can, go to a professional to be spray tanned. A good technician will recommend a color that is appropriate based on your natural coloring. If you do it yourself, be sure to follow the directions explicitly and wait for results to develop before you apply more. If you opt to skip the tan, you can still achieve a glow with a powder bronzer. Using a brush, apply a light dusting where the light naturally hits your face, such as your cheek bones and temples.