The night began with the made-up and mischievous master of ceremonies in Bohemia, grinning on the stage above me while stroking his stringy Fu Manchu beard and scratching his chin with a long black pinky nail, asking me how my egg was doing. When I hoarsely replied, "scrambled," the elegantly dressed audience erupted with a unified chuckle. I should have known that when I seated myself cross-legged on an over stuffed pillow front and center, just inches from the stage, that I was in for a heckling.
Bohemia was a show unlike other shows. Producer, director, and performer Daphne Mosko says, "Bohemia is a city that we invite our citizens to come back to about twice a year. It is totally unique in its level of story telling, sex appeal, and costuming."
Avant-garde and sexy as hell, the entertainment covered a broad spectrum. Synchronized partner dancing on stilts, bad-ass burlesque, a flaming sword versus nunchucks battle scene, outrageously creative costumes, belly dancing babes, buff body guards, evil kidnapping rats, a pet dragon, and audience participation (which led to spanking, of course). There were kimonos and pasties aplenty. Twirling parasols and satin fans galore. And let us not forget the wedding!
The plot was that O'kurrooz the Demiurge was to wed his beautiful bride but then, in the midst of the festivities, a madman villain swoops through and snatches her away. The rest of the show is spent attempting to fetch her back through devious trickery and seductive deception. Don't worry: there was a happy ending. And then the lovely DJ mLe turned Casselmans into a post-show dance party fiasco til close. Taking a journey to Bohemia was like a little taste of Burning Man in Denver, sans dust. The possibilities were endless, there was a surprise around every corner, and expectations were far surpassed by the multi-talented cast.
For booking information, contact Daphne Mosko at [email protected].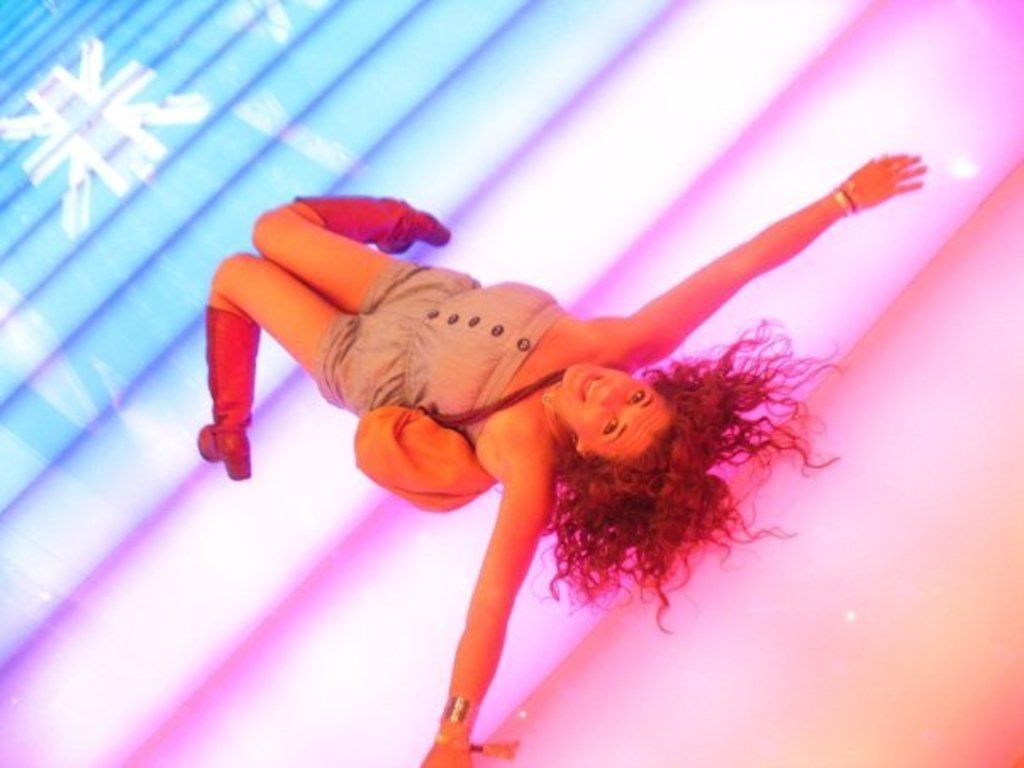 Allison Cohn loves gold spray paint and nonsense. She also has a very difficult time sitting still and keeping quiet. She can often be found dancing like a fool when she isn't hiding out in her mountain lair or gallivanting around the globe.