Honey-based skin care is nothing new. It is rumored that Cleopatra used to bathe herself in milk and honey centuries ago to keep her skin soft and beautiful. Modern science has clarified for us what Cleopatra knew-honey is the perfect natural, sustainable ingredient to hydrate and heal- two essential needs of  Colorado skin. Here are just a few of the known benefits of honey:
Honey is a natural moisturizer with the ability to absorb and retain moisture keeping skin hydrated and protected from wrinkles and dryness.
Honey has natural antioxidant properties which help protect skin from the sun and ultraviolet damage.
Honey has antibacterial and antimicrobial properties allowing it to speed the healing of wounds, cuts and abrasions.
This antibacterial property also helps keep skin clear by unclogging pores and killing acne causing bacteria.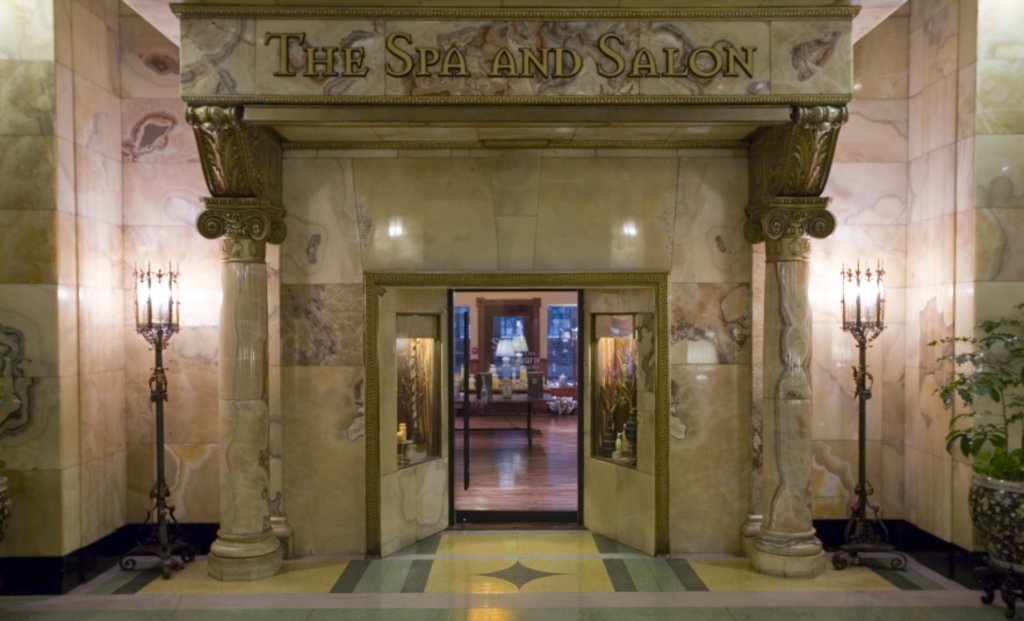 Denver's own historic treasure, The Brown Palace Hotel, is offering unique  spa treatments this spring that honor the honey bees and their craft. The Bee Royalty Initiative was developed to honor the regal nature of bees and their tireless work in providing one of humanity's most prized sweeteners and healing elixirs. The project nurtures a small colony of rooftop bees that  produce delicious honey to be served at Afternoon Tea. "Every bee is a gift to our planet, so our Palace bees are treasured guests. Every bee will be treated like a Queen on our blissful BP rooftop and the bees will receive the Royal Treatment from our dedicated Palace beekeeper, Matt Kentner."
The good news for spa guests is that the hotel's honey program leads to great treatments for the spring when the honey is in season. The signature treatment is the Queen Bee Body Scrub. There are also  products available in the Spa Boutique during the spring months that are made with the rooftop honey.
Queen Bee Body Scrub – This indulgent treatment combines organic brown sugar and The Brown's own "sugar" – honey derived from the hotel's rooftop honeybees. It exfoliates, hydrates and balances the skin's pH and is perfect for Colorado's dry climate.
Bee Royalty Signature Products –The Brown Palace Spa Boutique is also home to a signature line of products developed by the Spa team to give guests an opportunity to enjoy the benefits of honey at home. Handcrafted products include: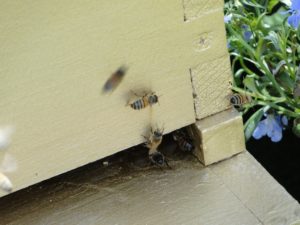 Lip Balm- made with Colorado Beeswax and Brown Palace Honey.
Honey Lavender Soap – this natural artisan soap is handmade in small-batch production here in Denver.
*A portion of the proceeds from all Bee Royalty signature products are donated to the Denver Beekeeper Association – helping support bee awareness & sustainability.
Contact the Brown Palace Spa to learn more and reserve your treatment at www.brownpalacespa.com
Hey Honey!
If take home honey-based skin care products are what you are looking for, there is a local company who has made honey their business. The Hey Honey line of products was founded by Denver's own Katrina Yoffe. "I am a mom, wife and businesswoman, so my beauty products must adapt to my lifestyle. Honey and propolis are known as nature's oldest, most efficient secret to maintaining and rebuilding healthier skin, which is why I created Hey Honey. We didn't invent the ingredients, rather just made new, effective products from centuries of old wisdom. If you haven't already guessed, the foundation of each of our products is honey and – a part of the beehive that is one of nature's most potent antiseptics Propolis. " Katrina was a finalist for the 2012 American Made Awards by Martha Stewart. Hey Honey products offer a wide range of honey and propolis based solutions to meet your skin care needs.
Visit them to learn more at www.heyhoney.com