And what a happy new year it was! The Motet showered hometown fans with funk and gratitude last weekend at the Fox Theater in Boulder. Down to earth and modest as a band can be, they made sure the loyal crowd knew what a spectacular year 2012 had been for the band and that was due largely to their love and support. And then we raged.
The Motet riles you up and then cools you down. Their original funky grooves are uplifting, almost with a twist of gospel that makes you wants to sing along and wave your hands in the air. My face hurt from smiling by the end of the night. The Motet debuted some new tunes that were well received, to say the least. The chorus of "123" seemed to have Motown roots in its composition and was catchy without being kitschy.
The post-midnight Michael Jackson cover "Wanna Be Startin' Something" was a lively tribute to the King of Pop and always a crowd pleaser, as black and white balloons rained down on t he gyrating crowd of happy hooligans.
The Parliament Funkadelic cover "Handcuffs" was fun and sexy. Vocalist, Jans Ingber, coulda put his handcuffs on me, mama. He is an explosion of energy. Between his robot-jerk tie grabbing and knee knocking, crazy legged dance moves, he oozes soul and makes the crowd feel guilty for taking a dance break. He is utterly nonstop, bouncing off speakers in his silver shoes and challenging the other musicians on stage during their solos by boogying right in their face. It would have been enough if he just sang and danced, but throw in some bongo solos, tambourine shaking, shekere slapping, and last but not least: the cowbell! Ting-a-ling! I want what he's on.
Keyboardist Joey Porter's swaying locks and tapping Chuck Taylors are too fresh.  He is certainly a show stealer and has a hell of a stage presence. In between his screaming key riffs, his dramatic pauses even exclaim funk.
Frontman Dave Watt's commanding vocals during the Talking Heads cover "Once in a Lifestime" from behind his drum set was powerful and inspiring, and certainly the highlight for me. I always find those lyrics moving and somehow they seemed appropriate for bringing in the New Year. "Time isn't after us," after all. How reassuring. It's not a race. "Same as it ever was."
Which sums up the show, all and all. The Motet never fails to uncork the good in people through their music. You're always in exceptional company at their shows. And the funky free-for-all that ensues is a healthy dose of happy that is truly unparalleled. There is no place I'd rather bring in the New Year than in Colorado with the Motet and I can't wait to see what they've got in store for 2013.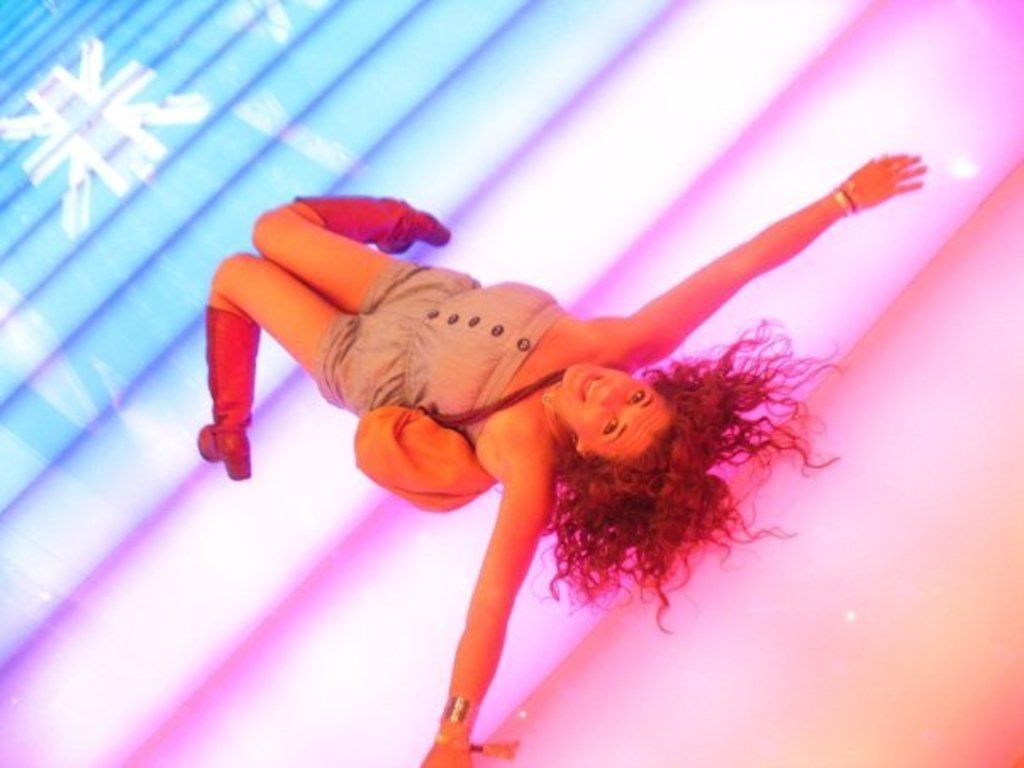 Allison Cohn loves gold spray paint and nonsense. She also has a very difficult time sitting still and keeping quiet. She can often be found dancing like a fool when she isn't hiding out in her mountain lair or gallivanting around the globe.