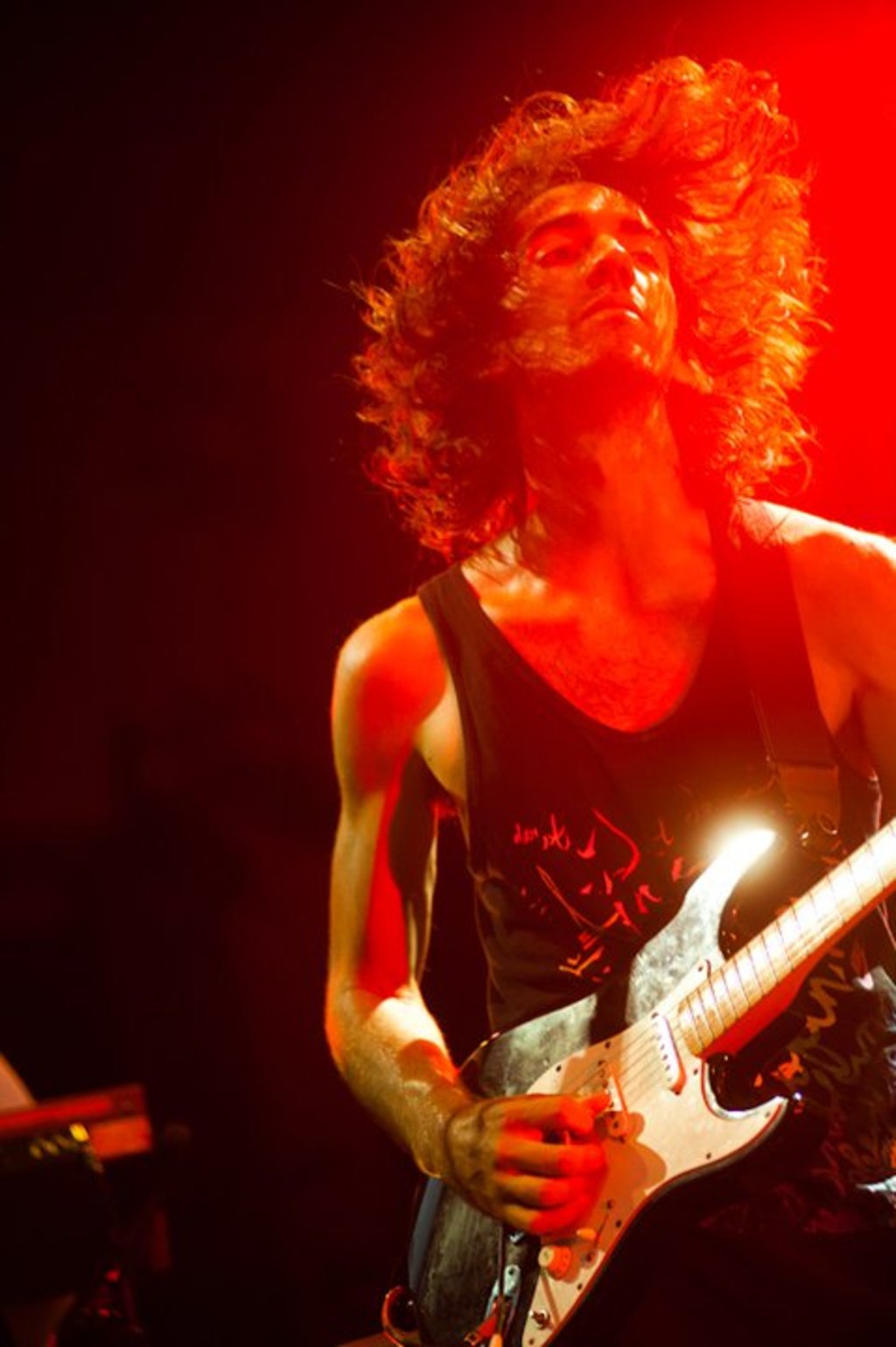 I just wrapped a sit down with New Jersey based band, Delicate Steve. Okay maybe not exactly a full on sit down but a lengthy call none the less. And when I say lengthy I mean in "rock minutes"…not the average "ordinary people" minutes. I chatted with the surprisingly candid lead, Steve Marion – dubbed a "musical polymath"  –  about his New World Guerilla Rock, his very first guitar, the time he almost gave up on music, and yes, the infamous gold watches – which will be making an appearance at Moe's Original Thursday night.
It is safe to say that if you've never heard the electrifying musical hybrid that is Delicate Steve, you should. When asked to choose one song that would give new listeners an idea of what this music is all about Marion told me "Butterfly." "Seems to have had the most universal appeal," he says. "It has all of the Delicate Steve ingredients. Its kind of robotic, has a strong percussive groove, there's some funkiness to it…it gets down here and then it builds back up there, its heavy, its light."
Straight from David Byrne's Luaka Bop label, the group is touring their second critically acclaimed album "Positive Force." From Europe to Canada to sold out shows in London, they have garnered a cult following. Yet they are mysterious, they don't give fans a blurb in the "about" section of their Facebook, they lay down tracks on vinyl, they sell gold watches, and for goodness sakes they can do whatever they want, their music is, for lack of a better term – genius.
Tonight they play Detroit and will make their way to Denver in two days when they set up shop at local dive – Moe's Original, November 15th at 9:00 p.m. Keep in mind their rise to fame is from tunes with no lyrics, derived from an artist's spirit, from a collaborative, creative space, and I repeat, no lyrics. The ocasional hum or whisper floats in and out yes, but the coolest part about this music is the unknown. It's refreshing. Like a riddle to be solved, you have to hear it for yourself. Let it move you. Let it speak to you. What you find may shock you. I myself was floored.
What sets Delicate Steve apart is their intensity. Powerful surprise layers and hooks that rock the melody to shake things up. Drop in and see for yourself Thursday night. It'll be a "Positive Force" to reckon with.
And if you are wondering where they got the name…yeah I got that too, and all will be revealed in time. Stay tuned for my full length review of the show and get an exclusive look at the brainchild himself, the talented yet delicate mastermind of it all, Steve Marion.