Looking for Halloween recipes to make your friends go batty? Bring something scary good to your next Halloween party with these quick and easy recipes.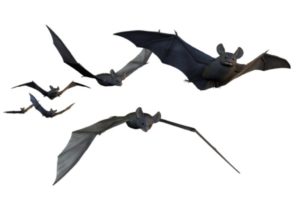 Cheesy Movie Mummy
This delicious little dish is fast and easy, and always leaves people wanting more. Baked brie is a classic, but phyllo dough makes it look like a mummy's face!
Ingredients
One round of brie, preferably double or triple cream
One package of phyllo dough, from the freezer section
Jam or preserves (raspberry or blueberry)
Raisins
Directions
Remove the brie from the packaging and put it on a plate
Use three heaping tablespoons of jam, spread it over the top of the brie
Take the phyllo dough and cut it into strips
Wrap the strips around the brie so that it forms a pouch, and looks like mummy wrappings
Use raisins to make eyes for your mummy
Take the brie to the party cold, then put it in a preheated 350 degree oven for 15-20 minutes, or until golden brown
Puddin' Witches
These cute little witch hats are made of fudge cookies and chocolate pudding, with a little orange icing to make a "ribbon" around the hat. Sweeten up your next party without breaking the bank!
Ingredients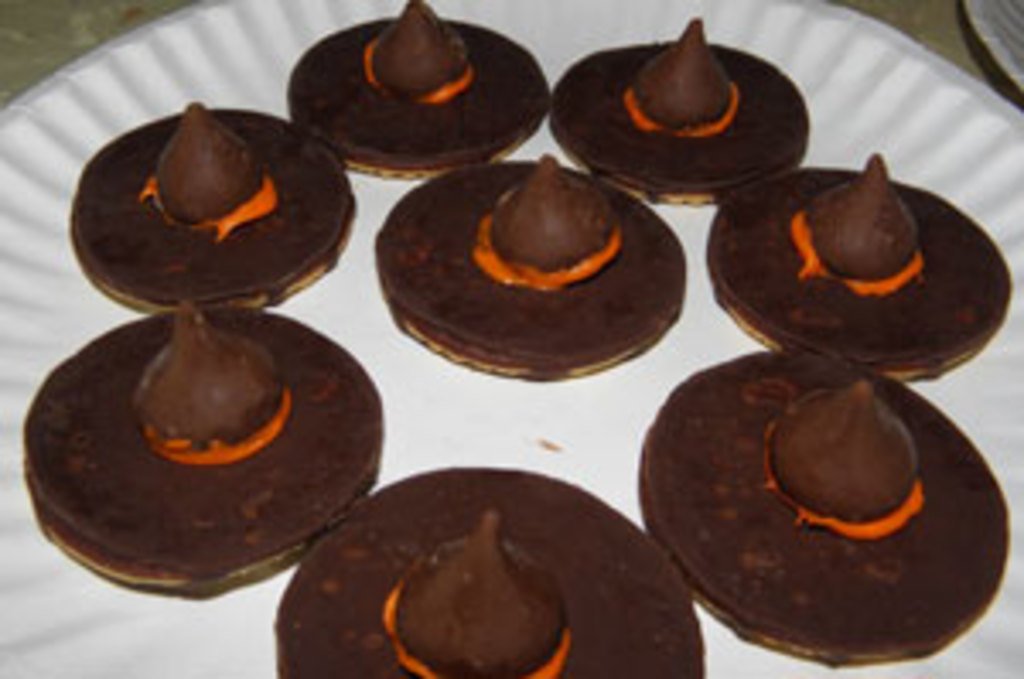 Fudge Striped Cookies
Chocolate pudding
Hershey's Kisses
Orange decoration icing (comes in tube)
Directions
Cover a baking sheet in wax paper
Place a cookie striped side up on the sheet, scoop prepared chocolate pudding on top of cookie
Place another cookie, striped side down onto pudding, you should now have a sandwich
Pudding should be squishing up from the hole in the middle of the cookies, Push Hershey kiss firmly into the middle of the erupting pudding
Follow directions above to fill the sheet with hats, freeze for 1 hour
Using the orange gel, decorate your puddin' witches with a ribbon of frosting around the base of the Hershey's kiss to create a spooky and delicious  witch hat
Coloween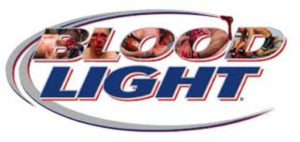 Not in the mood for silly Halloween snacks? Looking for a giant party in an amazing location? ColoWeen might be the place for you. Choose from three different insane Halloween venues, dress up and drink some blood! That's right, they'll be serving "Blood Light" just for Halloween. Check out the site here and get your tickets now!
Last chance to get your ColloWeen Illuminati Mansion Party Tickets