Before we begin, for the sake of full disclosure, back in May of 2012, I submitted my headshot and resume to this particular production. I never received an email response and therefore never thought twice about it. This review has no connection with said submission, any and all criticisms are based on elements of the show that would not have been affected based on casting. (Click here to see previously stated email submission).
In the Heights focuses on a variety of characters living on a block of Washington Heights in Upper Manhattan, north of Harlem. A bodega owner named Usnavi (Tim Olivar) is the emotional center as he looks after his aging abuela next door, his grandmother in spirit. Hoping to win the lottery to return to his native Dominican Republic, he also has a case of unrequited love for Vanessa (Alyssa Chiarello), the beautiful girl who works next door at the beauty salon. At the same time, Usnavi's longtime friend Nina (Alyssa V. Gomez) has returned from her first year at Stanford, the pride of her neighborhood, especially to her parents. They run a struggling gypsy cab company having spent their life savings on Nina's tuition. But she is full of surprises and falls for Benny (Steven Charles), a dutiful but hot-tempered employee of the cab company. That's a lot of plot already and not even close to the end of it.
This atypical Broadway production focuses, realistic themes and features a very catchy score.  It's hard to imagine most non-Spanish speaking audience members following along the entire way, but somehow when listening to the soundtrack the songs still manage to convey each and every powerful meaning. Unfortunately, this is not the case for Midtown. While throughout the show many of the notes were fantastic, there were several that fell flat and/or off rhythm, literally.  As was the case for Alexander Casasnovas, Deb Note-Farwell and Ryan Hazelbaker. To their defense, live theatre is challenging, some nights are can be light years better than others and as an audience member you never know what might have gone wrong. So, chalk it up to an off night. Hazelbaker, who played cousin Sonny, and Note-Farewell who played Abuela Claudia managed to make up for said musical mishaps with some well-timed and delivered acting choices throughout.
The highlights of the performance came from both leading ladies, Gomez and Chiarello, managed to remain consistent throughout the production. Delivering beautiful ballads, great stage choices and bringing out the best of their respective male counterparts. Another standout performance came from Jodi Watson, who played the incredibly dim but always lovable Carla. It is easy for this role to miss the mark, but there was something almost brilliant about Watson's distant gaze and glossy eyed looks.
For those who have experienced the show either on Broadway or one of the national tours, director and choreographer Rogelio Douglas Jr. does a fantastic job of really keeping the feel of the show and condensing down some of the larger scale numbers to accommodate the limited space. That being said, the usage of a black backdrop gave this typically vibrant and bright production a feeling of perpetual night. That worked great during "The Club" and "Blackout," however, it was hard to really feel the intensity of the heat in the barrio during "Carnival del Barrio."
If you've never seen In the Heights, Midtown does a great job mounting this high, energy, very contemporary show. This season, it seems as though Midtown is trying to push away from your standard dinner theatre and really bring the hottest in new musicals to their stage. We shall see later in the year when Midtown mounts Legally Blonde and Shrek. On the other side of the spectrum, if you were ever "blown away" by the Broadway production or the national tour which included Rogelio Douglas Jr., you might be better off enjoying the cd. You may find yourself walking away a little less fulfilled.
In the Heights plays now through November 11, 2012 at the Midtown Arts Center in Fort Collins, Colorado.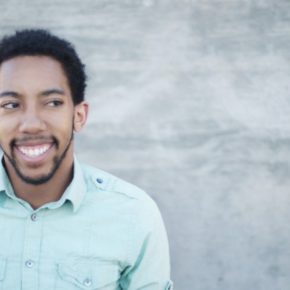 Noah Lee Jordan is an Arts & Culture Writer for 303 magazine. Follow him on twitter @noahjordan or just look for him taking the stage in the local theatre community.