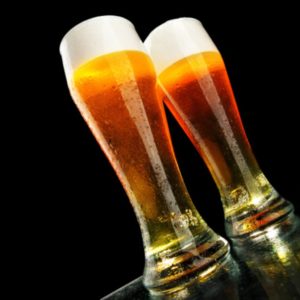 With football season in full tackle, and the recent conclusion of Colorado's Great American Beer Festival, I think it's only appropriate we give a little recognition to the ales that go above and beyond and are housed in our own backyard. I'm talking about eco-friendly beer, so while your self-awareness may be inhibited, you can still contribute to eco-awareness and not give it a second thought… What could be better than drinking for a cause?
New Belgium Brewing Co.– Stationed right here in Fort Collins, Colorado, this brewing company truly gives a "you know what" about their impact on the environment. With core values revolving around minimizing the environmental impact of shipping the flavorful ales, reducing dependence on coal-fired electricity, and a commitment to protect our beloved Rocky Mountain water resources, this company goes beyond talk using alternative renewable energy from solar and wind power becoming the first brewery to purchase 100% its electricity from wind power.  From its meager beginnings, the founder, and home-brewing lover of beer, rode his bike through European villages building an inspiration to create one of the the company's first beers, Fat Tire. It's no coincidence that the company's logo is a bike, the brewery puts an emphasis on swapping your 4 wheeled vehicle for a 2 ride cruiser and hosts the national "Tour de Fat" cycling event.
Odell Brewing Co.- Promoting sustainability as part of its culture and values, this brewery puts an emphasis on best practices that put our environment and community first.  Stationed in Fort Collins, Colorado (I'm noticing a trend here), this silky elixir producer implements philanthropy and sustainability, alternately donating to monthly charities.  The brewery totes some "Big Ass Fans" that help circulate the hot summer air eliminating the need for A/C, which with some of our scorcher days is truly an altruistic endeavor. I repeat: they do not have A/C. The company also totes photovoltaic array a.k.a. solar panels, and wind power and biodiesel delivery trucks. This company kicks butt in the eco-friendly field.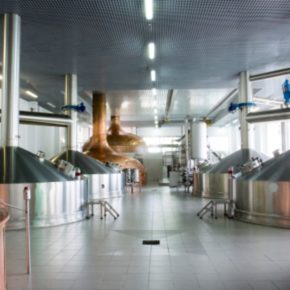 Boulder Beer– The big stuff is in the little details: a small pub located in Boulder, Colorado, this local company has turned its business into a sustainable eatery and brewery.  With solar panels to support all hot water production used in the kitchen and restrooms, high-efficiency toilets, a recycled kitchen fryer-oil for bio-diesel fuel, and focusing on composting food waste, they are committed to their green story of saving the planet "one beer at a time."  But don't worry, you won't have to drive to Boulder to get a taste of their sudsy concoction. Just visit their website to check out local distributors here in Denver.
Cheers, and enjoy (responsibly).