PJ is your typical 24-year-old Denver sports fan. Large posters of Avalanche and Broncos players cover the walls of his sports-themed "pad," hanging alongside framed pictures of himself with various sports celebrities, including John Elway and Tony Granato.  In the corner next to his bed sits the practice stick he taped for Sidney Crosby, complete with an autograph from the centre hockey player and gold medalist.

In addition, PJ boasts some medals of his own – too many to count, in fact – as he excels at both swimming and skiing. Like any other typical mid-twenties guy, he has a passion for fishing and a hankering for barbecue. He holds down two jobs and, ever the business man, he is always scheduling the next lunch meeting.

Despite all these hobbies, however, PJ has one gift in particular that sets him apart – his ability to sing. In fact, he has opened numerous events by enthusiastically belting "The Star Spangled Banner." Once, after a Pittsburgh Penguins victory, PJ joined the players in the locker room and entertained them with a resounding "Ring of Fire" performance.

Okay – so maybe PJ and his accomplishments are more than ordinary – in adding all the people I know who have sung for a professional hockey team in their locker room post-game, well, PJ brings my count up to one.
"The first year he sang the national anthem, I heard his voice come through the microphone. All of a sudden the crowd went completely silent as every turned to see who this guy singing was.' It was one of the most amazing moments I've ever experienced" – Mac Macsovits, Director of MHDSA
He began singing very young, but focused more intently on his craft in high school when he joined the Cherry Creek High School choir. From there, he sang alongside Jake Schroeder and popular Denver music group Opie Gone Bad.

He recently recorded a CD of his rendition of the national anthem, as well as other favorites including, "Take Me Out to the Ball Game," the University of Colorado Fight Song, and Journey's "Don't Stop Believin'."

In addition to his many accomplishments, he approaches life with a witty sense of humor and a contagious smile. Yes, PJ is your typical, accomplished and inspiring 24-year-old fella, living with Down syndrome.

And, this weekend, not only will he join friends and family at the 16th annual Mile High Down Syndrome Association Step Up for Down Syndrome Walk, he will be opening the event with the national anthem as he has done in years past. However, this year, will mark the first year that he takes the stage solo.

The Step Up for Down Syndrome Walk remains the most successful walk in MHDSA history. The walk has raised over $275,000 for educational programs, medical outreach, adult programming, and more. Friends and family of those living with Down syndrome come together to celebrate the lives and accomplishments of their loved ones.

For more information about the event this Sunday, please visit: www.StepUpDenver.org

Singing the national anthem solo will fulfill one of PJ's dreams, but he doesn't stop there when it comes to achieving his goals. Last year he joined the Magic Moments organization in their production of A Night at Nick's. Once again he will join the cast and audition for the 2013 production — this year he's hoping for a solo.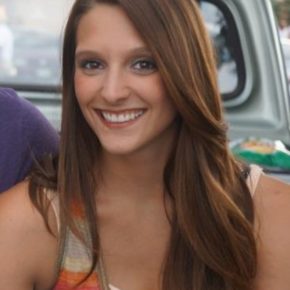 Kaelyn Gustafson is the Desk Editor for Health and Sports at 303 Magazine. She is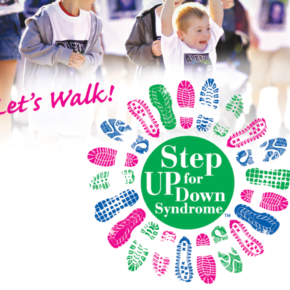 an avid runner, eager cyclist, and yogi-lovin' Denver enthusiast. Follow her posts on Twitter.