Fashion's Night Out kicks off the fall fashion season. Marking the first night of Mercedes-Benz Fashion Week, fashion mavens will have the opportunity to stock up on fall and winter trends from retailers in every market. Fashion's Night Out is an international event that was started in 2008 by Vogue editor Anna Wintour in an effort to boost the economy. Participating retailers in Cherry Creek North are pulling out all the stops to attract customers including sales, promotions, contests and free gifts. The entire event can be overwhelming so I have provided a few highlights to keep your evening running smoothly.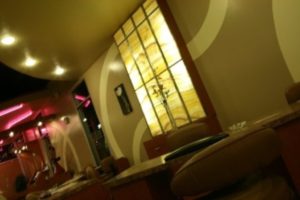 3pm – Take advantage of some pampering, you know you deserve it. Enjoy a mani/pedi at Bliss Nails Spa (246 Milwaukee Street). Their unbelievable Japanese hot stone therapy will rejuvenate weeks worth of torment that our hands and feet endure.
4pm – Time to glam up – but leave it to the experts. Stop by the BlowDry Lounge (222 Steele Street) for any number of hair styles or just a sleek and sexy blowout. A polished hairstyle is the perfect accessory for the ultimate day of fashion.
5pm – What's next? Happy hour, of course. North Restaurant (190 CLayton Lane), an urban Italian eatery, consists of of modern cuisine including several antipasti options that pair perfectly with a number of cocktails, all served in generous portions. An extensive wine list will also relax you well into spending mode.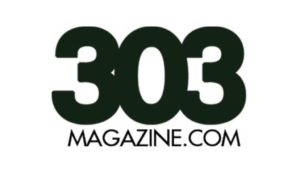 6pm – Stop by the 303 Magazine red carpet at Fillmore Plaza to get your picture taken – after all, what use is all the prepping if you don't take advantage of photo ops?
6:15 pm – ALICIA the Boutique is high on the list of must-stop retailers. As a newcomer to Cherry Creek North, ALICIA the Boutique provides the genius designs of renowned designers including Shoshanna, Cynthia Rowley and Nanette Lapore. Yes, you'll become addicted.
7pm – Preview other boutiques and take advantage of their sales for the evening. Try SOL – Store of Lingerie or Eccentricity.
8pm – 10pm – The runway show begins at Fillmore Plaza. If the rest of the evening didn't provide you with enough fall and winter inspiration, the featured designers Jason Wu, Nicole Miller, Zac Posen, Twenty 8 Twelve and plenty of others are sure to put you into overload. Tickets are free, although VIP tickets can be purchased ahead of time. Even the lowest priced VIP tickets include complimentary drinks and hors d'oeuvres and free parking.
10pm – What could be better than a fashion show after-party? Walk a block over to 231 Milwaukee Street to finish the night off right.