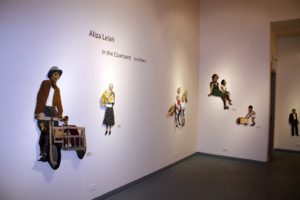 We've all heard the saying a picture is worth a thousand words. But for artist Aliza Lelah, photographs are worth so much more. Now on display at The Dairy Center of Arts in Boulder, Lelah's exhibition, In the Courtyard, combines memory with imagination, transforming vintage photographs into colorful narratives.
Majoring in Studio Art at the University of Vermont, Lelah spent time in Florence, Italy where she began to explore the use of fabric in her work. But it wasn't until she was working towards her MFA in Painting at the Savannah College of Art and Design that she realized that paint wasn't providing the effect she wanted. Trading in her paintbrush for a needle, Lelah replaced paint with recycled fabric, using classical painting techniques to hand stitch her work. The result? Layers of brushstroke-sized bits of fabric of varying textures, sewn and glued together to create portraits that virtually pop off the wall.
Using black and white photographs (some from her family and other from strangers) as a guide, Lelah breathes new life into the photos, while at the same time preserving a sense of the past through her work. This is particularly evident in her piece, "Only Passing Through." Depicting a young, smiling girl posing on the back of an alligator, the work gives off an almost playful air. But while the alligator is an added element from Lelah's imagination, the girl's attire and her visible saddle shoe are indicative of the vintage nature of the image. "I'm still very interested in the photographic presence. I love that old photo feel where you know by the way that the photo was taken that I didn't do that from life I did that from a photo," said Lelah.
In addition to preserving the photographic presence of each piece, Lelah uses the gallery space as a memory bank of sorts. While some works are at eye level, others are featured toward the bottom of the gallery wall. "I really love placing my work all over because it gives you that sort of memory feel where memories don't come exactly in a straight line the way that work in galleries are supposed to be hung. Instead, they come in different shapes, different sizes and different scales so I use the wall as a common environment," said Lelah.
But perhaps the most striking element of Lelah's work is the hand stitching itself. Moving from piece to piece, the intricacies of the stitches provide a sense of depth to the figures that makes each individual feature stand out. Combined with the varying textures of the fabrics, In the Courtyard provides an artistic style that is unique in its own right.
To see In the Courtyard, visit the MacMahon Gallery at The Dairy Center for the Arts, open Monday and Tuesday from 9 a.m. to 5 p.m., Wednesday-Friday from 9 a.m. to 8:30 p.m. and Saturday-Sunday from 1 p.m. to 8:30 p.m. In the Courtyard runs through Sept. 7.
thedairy.org
www.alizalelah.com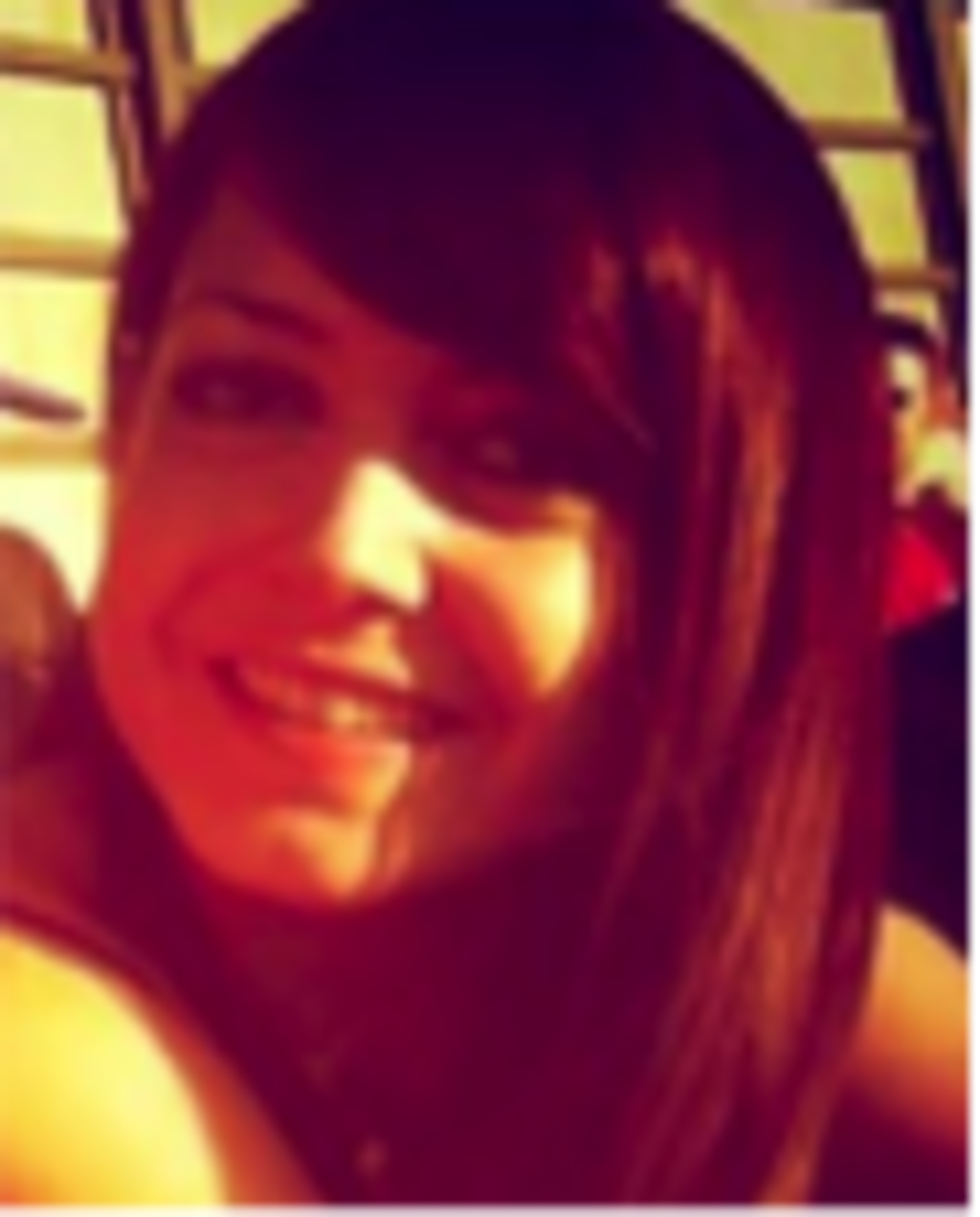 Jessica Kleinman is an art and culture intern/writer for 303 Magazine. She is currently studying journalism at the University of Colorado at Boulder. Follow her posts on Twitter.