We all know that Denver is full of park goers who love to spend their weekends soaking up Colorado's 300 days of sunshine. Now these outdoor enthusiasts can enjoy a park that is not only beautiful, but also sustainable.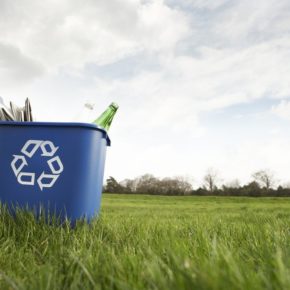 An entire city block – approximately 2.7 acres – at 2500 Lawrence Street downtown is being transformed into Denver's Sustainability Park through a partnership of the Colorado Renewable Energy Society (CRES), Denver Housing Authority (DHA) and Urban Farmers Collaborative. The park is meant to be a blueprint for healthy communities and sustainable development.
According to Aurora Arlet, the public relations lead for CRES, the park will serve as a demonstration and testing site for innovative renewable energy, green building, and urban farm installations.
"Communities in Colorado, and around the globe, look to Denver's Sustainability Park who is leading the charge, by example, for a sustainable future," said Lorrie McAllister, executive director of CRES. "The park will serve as a hands-on learning laboratory for students, developers, green industry professionals, municipal leaders and the public at large."
Denver is an active, outdoor community and this is a way for people to connect with the environment while
also learning about how to improve it. Various features of the park meant to educate and facilitate green living, include a recycled rubber sidewalk, LED street lights, solar powered pedestrian and site lighting, green screen fencing, recycled shipping container facilities, a B-cycle bike share station, an electric car charging station, an urban wind turbine testing station, emerging non-traditional solar applications and several others.
Arlet says stage one of the park is complete and is being utilized by community farming groups, but other features like the amphitheater are still being developed.
One of the park's first major events will be the 2012 Green Route Festival on August 25, created by Green Spaces Colorado to bring the community together to celebrate local food, art, culture and live music.