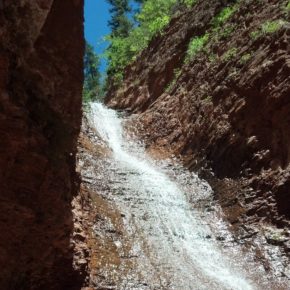 There is a hidden place in every Colorado town that tends to remain mysterious to those who do not already know its whereabouts. Laying hidden in the shadow of local memories, this place resides under the breath of those who have experienced it, and in the imaginations of those seeking its existence. Finding it is never easy without a guide, and seeing it firsthand leaves one with a sense of wonder unparalleled when visiting well known places. As if part of a secret society, one walks away from this place asking themselves if what they saw was truly there, and whether or not to tell others about what they have found. As a seeker of the places where many will never go, I came across one such treasure while driving around in the back country of Eagle and Basalt-with a little help from an old friend, of course.
Now I will most definitely not reveal the location of this hike, but I will tell you that it is near Reudi Reservoir, close to the town of Basalt. One of my old college friends lives in Basalt now, and he told me about a place called Seven Castles and the adventure that lies behind this small neighborhood where a hidden trail leads you up a towering canyon laced with refreshing waterfalls and looming rock walls painted a dusty rich red color. By bush-wacking for no more than 15 minutes, hikers can enclose themselves on a secluded trek up into the wilderness where the skeletons of deer lay picked clean by the local mountain lions, and stones fall regularly overhead where mountain goats tread the cliffs above. Ask around the town of Basalt, and hopefully you are lucky enough to find someone who knows what the seven castles hike even is. We asked several locals, and none knew exactly where the trail head began.
I do not often get the chance to see such a plethora of natural beauty all in one locale, but this hike truly captures the raw variety found in the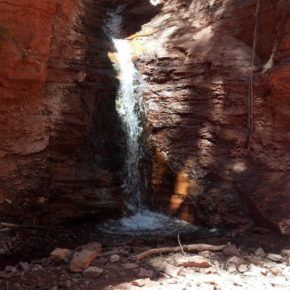 Colorado wilderness. The beginning of the hike had us following a ridge above the creek through thick trees and high shrubs, weaving left and right to avoid fallen branches. As we ascended the gradually rising canyon in the shadow of the high cliff, our dogs stomping playfully in the shallow creek below, I felt as if I had walked into the heart of something more grand than myself, and smiled broadly. The first waterfall sneaks up on you, as if it knows your eyes may not adjust correctly to something so unique. These are the best parts of nature, the little moments that jump out of the bushes to tell you something new about the land on which you walk ever so often. By climbing the face of this first waterfall with a little help from a long dangling rope left by those that came before us, we found these graceful instances in the smallest places. Moss, thick as fur, had grown all over the crimson walls, giving it a texture of velvety green. In the musty crevices lining the walls, crystalline formations filled the cracks like a glistening glue holding the mountain together. We danced, sang, frolicked and fell,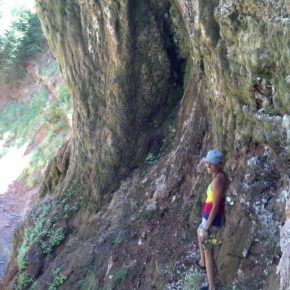 bathing ourselves in the cool water before heading back down to town and onward to our next adventure.
To witness the ever changing landscape at work, to see the trickle of water that over millions of years has carved its own path through these solid rock formations, and to share it with an old friend, and a new one, was indescribable. My moments with nature seem to grow in grandeur along with the years that begin to age me, and I can feel these places becoming part of who I am. I hope that all of you can cherish these same things when exploring all the world has to offer, because these experiences are the ones that mold us; they are the ones that help us truly feel strong. In today's wild world, I find that going back to the wilderness teaches lessons I never learned in the classrooms back home.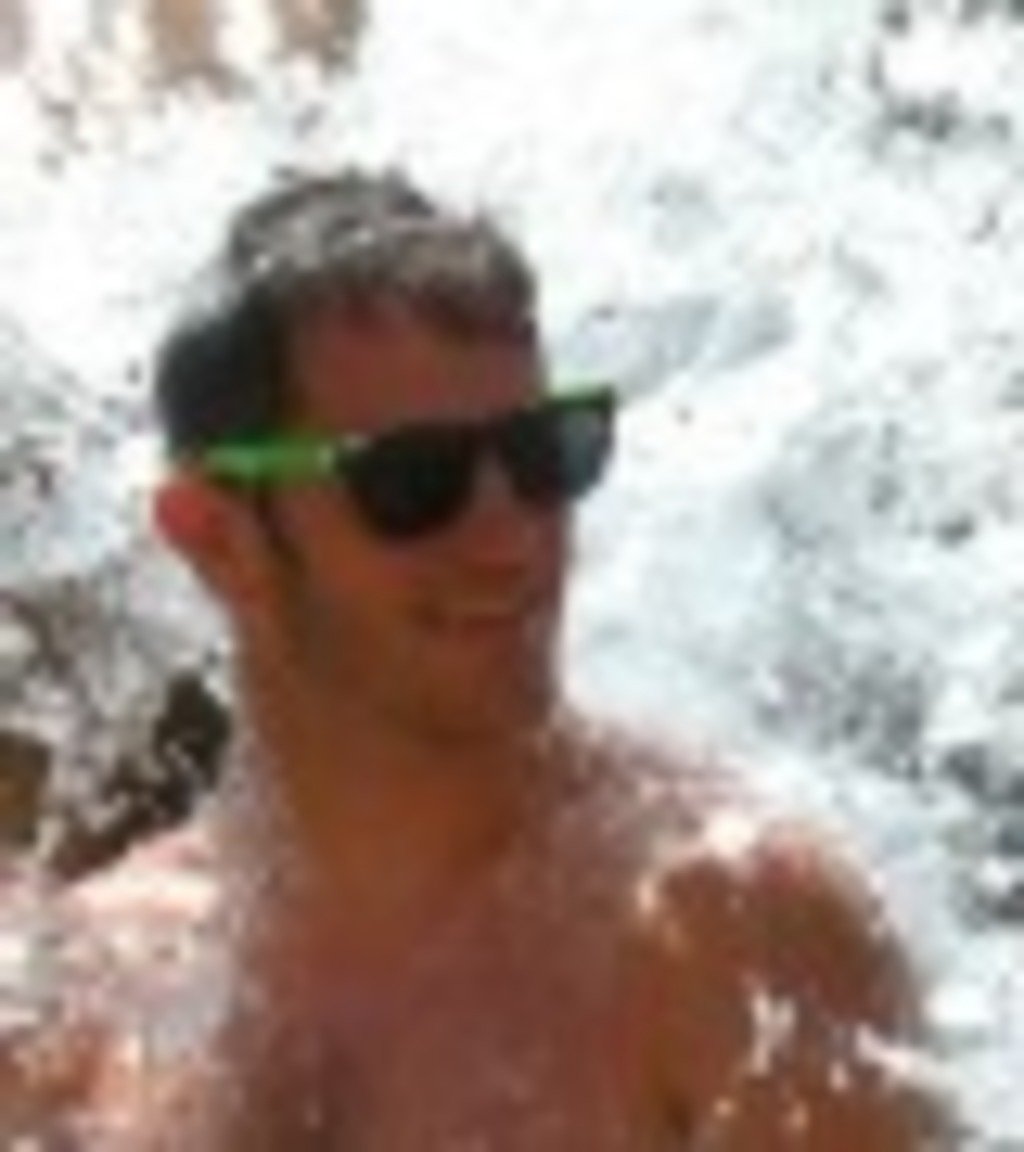 Louie Garramone is an outdoor enthusiast currently living in (and exploring) Golden, Colorado. He enjoys taking his dog, Denali, on preposterous journeys through nature. His massive rock collection sits proudly on the mantle above his fire, where he puts on his reading glasses at night and smokes his tobacco pipe, the creak of the wood floor evident under the rocking chair. Here he reads Thoreau and contemplates society in native times. Follow his Natural Highs with 303, or check out his blog on WordPress.