Fedde Le Grand has been a staple in the house music scene for the past decade and shows no sign of stopping anytime soon. He has made a name for himself with a number of hits, including "Put Your Hands Up For Detroit" which is considered by many to be one of the best dance records of all time and his summer house anthem "So Much Love". Hailing from the Netherlands, the 34 year old DJ and producer now tours the world regularly, making stops at just about every major dance festival planned for this summer. Tonight, Fedde returns to Beta Nightclub to celebrate the long weekend and I had a chance to speak with him to pick his brain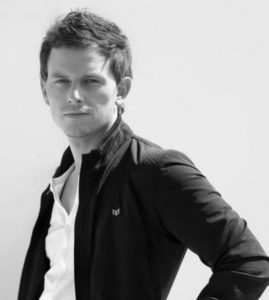 .
303: You'll be playing at Beta nightclub in Denver tomorrow night. From your perspective, What is it about playing at Beta that makes it one of the favorite destinations for DJ's to play when in America?
FLG: It's a proper, no-nonense club. It's beautiful and it's really what a good club is supposed to be about, which is a good sound system, good lighting and a place to dance. They made sure the club had all the functionality then set out to make sure it looked nice, which is very important.
303: You've just played at Electric Daisy Carnival in NYC and are headed to play at the Vegas edition next week. From your experience, what do you anticipate to be the biggest difference between the east and west coast crowds?
FLG: That's a hard one. I don't think I actually notice a huge difference and, especially with festivals in America, people are willing to travel miles and miles so often it ends up being a very mixed crowd.
303: If you could pick any producer to do a collaboration with that you've never worked with before, who would it be and why?
FLG: I would always love to work with Eric Prydz. He's the master of mixing and his stuff always sounds absolutely amazing.
303: When you're not working with or listening to electronic music, what do you listen to?
FLG: In the car is one of the few places I hardly listen to anything electronic. I end up listening to a lot more chilled out stuff. I love Jamiroquai and old funk music. I still listen to the St. Germain [Tourist, from 2000] album, which is kind of loungy and jazzy.
303: "Put Your Hands Up 4 Detroit" is considered to be one of the best dance hits of all time. According to what I read, it's played out in Detroit Red Wings and Tigers games. Did you ever expect it to be such a hit when you were producing it? Is there any significance to the sample you used about Detroit?
FLG: I never expected it to be this big. At the time we thought we had an interesting club record, but there was no label in the world that wanted to try anything like that at the time, so that's why we put it out on our own. I redid the sample and was thinking of doing another like Amsterdam or something that would make sense for me. Detroit still made sense because growing up I went to a lot of festivals and I was always quite into techno in general. Especially because Detroit is a home to so many good guys and has such a scene there. In the end, it made sense to use Detroit, both from a musical perspective and for the city itself.
303: "So Much Love" was quite the smash last summer… Do you have a similar hit up your sleeve for this upcoming festival season?
FLG: That's probably gonna be tough [to top] because it's still doing quite well. I have a lot coming up though. I'm still working towards my album. Next thing that's coming up is a release of me and Nicky Romero, which I think is going to be a big release for sure.
Fedde will be performing tonight, May 27, as part of Funday Sundays at Beta Nightclub. Tickets are $30 and are available online through Fla.vo.rous and in person at the Beta box office.