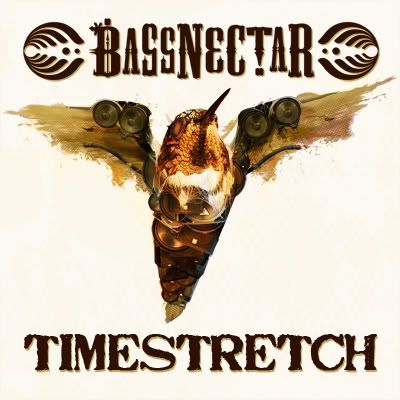 Thumper: Official Hummingbird of Bassnectar
If you thought Bassnectar was some sort of ceviche recipe, consider yourself officially out of touch with the underground. Lorin Ashton, long eclipsed by his strikingly accurate moniker, is an extremely versatile DJ, capable of juggling a grip of genres within a single, continuously-mixed set. His sublime sunrise sets at Burning Man have soundtracked some of the finest, most memorable moments of my entire life. Timestretch, the new 5-track EP due on Beatport.com this Tuesday, March 16, is not indicative of those moments.
Ashton has gone from headlining Larimer Square's tiny Lime Cantina in 2003 to selling out the massive Fillmore Auditorium on Halloween of last year. His grueling touring schedule gives new meaning to the word "relentless". This year will see appearances at nearly every major festival including Ultra, Coachella, Bonnaroo and more. Timestretch is designed to kickstart the spring run. Expect to be b!+ch slapped with eardrum-boggling bass, then clobbered over the head repeatedly with subsonic nonsense. "Bass Head" is the name of one track; false advertising, it is not.
Jantsen, a Boulder-based dubstep and glitch hop producer, has been in the wings for years, watching Ashton like a hawk and gleaning knob-twiddling tricks along the way. Timestretch features a collaboration they did together called "Blast Off."  Lyrically, there's not much to it save for the track title and 3, 2, 1 style countdown. Musically, haters might say it sounds like a "rhinoceros crapping into a microphone."  Either way, wagering it will kick off many a sold out, spring set is a safe bet.
"While we have similar tastes in style, we each bring a different quality to the table," explains Jantsen. "I tend to lean towards a more grindy, electro feel and he sort of rounds things off and keeps the melodies bouncy.  "Blast Off" only took us a couple days to finish. I got to witness the destruction it causes on the dancefloor when he played up in Vail and Aspen recently. We are currently working on an EP together that will hopefully be out sooner than later. Stay tuned."