The significance of the newest exhibition at the DAM is best characterized by the fact the artist lived over 300 years ago, and yet his art still attracts crowds the world over. Comprised of more than 100 drawings, prints and paintings from the legendary artist's career, Rembrandt: Painter as Printmaker is a show that Denver should be excited about for a few reasons, not the least of which is that Denver will be the only US city to host it. Aside from that exclusivity, excitement over the show is compounded by the fact that many of the pieces are rare and new scholarship on those prints are included in the show by the leading scholar of Rembrandt prints, Dr. Jaco Rutgers.
The collection displayed at this exhibition features prints from the Bibliothéque nationale de France in Paris — one of the world's leading collectors of Rembrandt prints — and also includes other loans of drawings, prints and paintings from the Louvre, the Graphische Sammlung Albertina in Vienna, the University of Leiden, the British Museum, the Metropolitan Museum of Art in New York and the National  Gallery of Art in Washington D.C. It's an exhibition that relies on many other cultural institutions around the world but came to Denver due to the entrepreneurial spirit of the curators and collectors at DAM. According to Dr. Standring, the acquisition of this show is partly due to the museum's work on the Degas exhibition last year.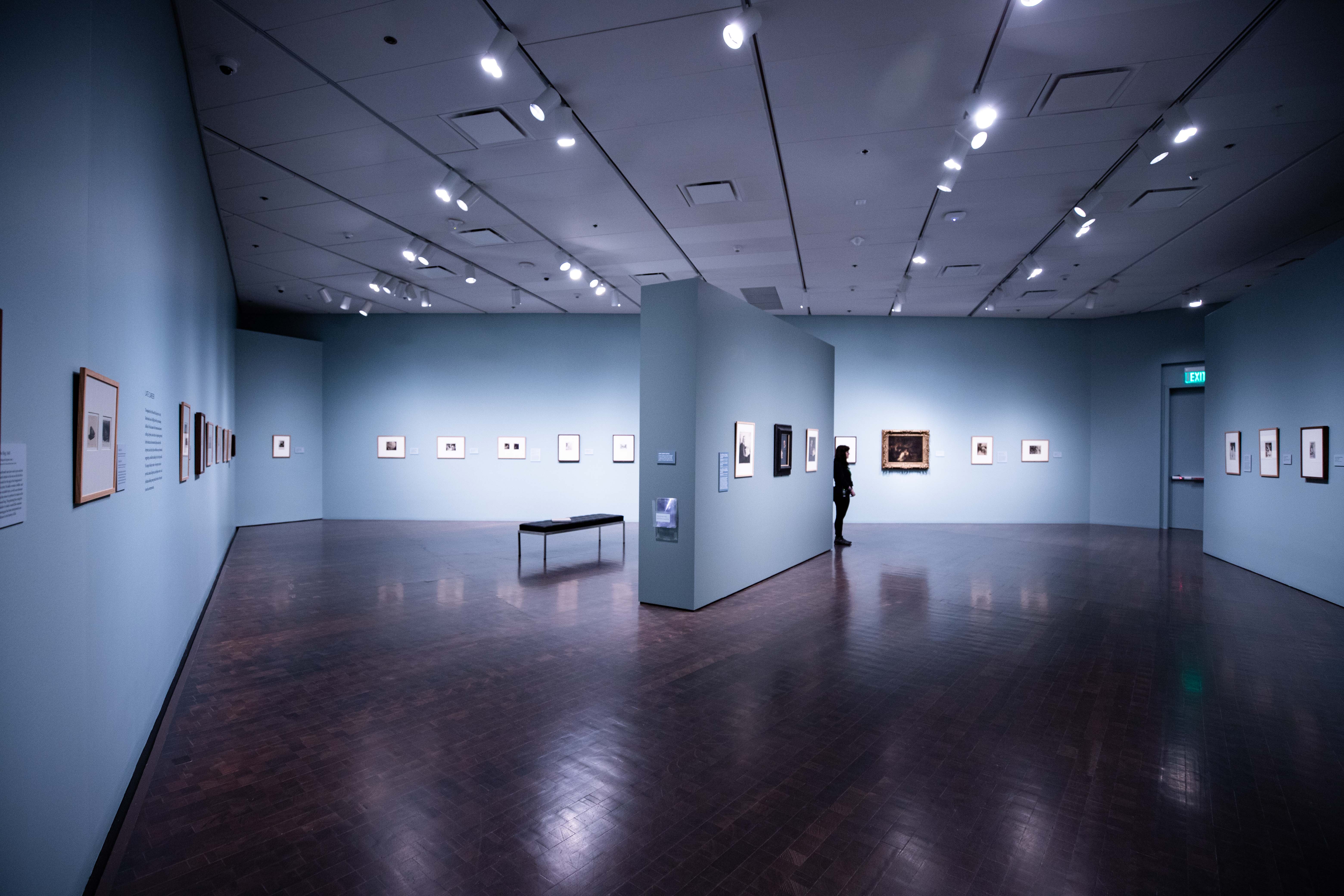 Opening to the public on September 16, 2018, Rembrandt: Painter as Printmaker will be on display in the Gallagher Gallery on the main floor of DAM and is included in the general admission ticket. As a special exhibition, it's unusual to see it included in general admission, but because of the minute details in each print and new scholarship about Rembrandt's skill, viewers should see it more than once to truly grasp the magnitude. Rembrandt van Rijn created hundreds of pieces of art in his career — both for himself and as commissioned work — from 1625 to 1665. The exhibition showcases more than 100 of these in chronological order, illustrating how the Dutch artist evolved his style, technique and process not only for art's sake but also as a businessman who made a living on his art.
The special part of this exhibition compared to other Rembrandt shows around the world is the shedding of light on the brilliance of Rembrandt's printmaking skills, rather than showcasing the romantic paintings he is mostly known for (though you'll still see a few of those). In his career, it is estimated he carved 325 copper plates for printmaking — a feat that is probably more impressive the more you know about printmaking, but impressive nonetheless. It is through this lens that DAM presents over 20 years of Rembrandt making art, and his career is more interesting than the centuries-old works may let on.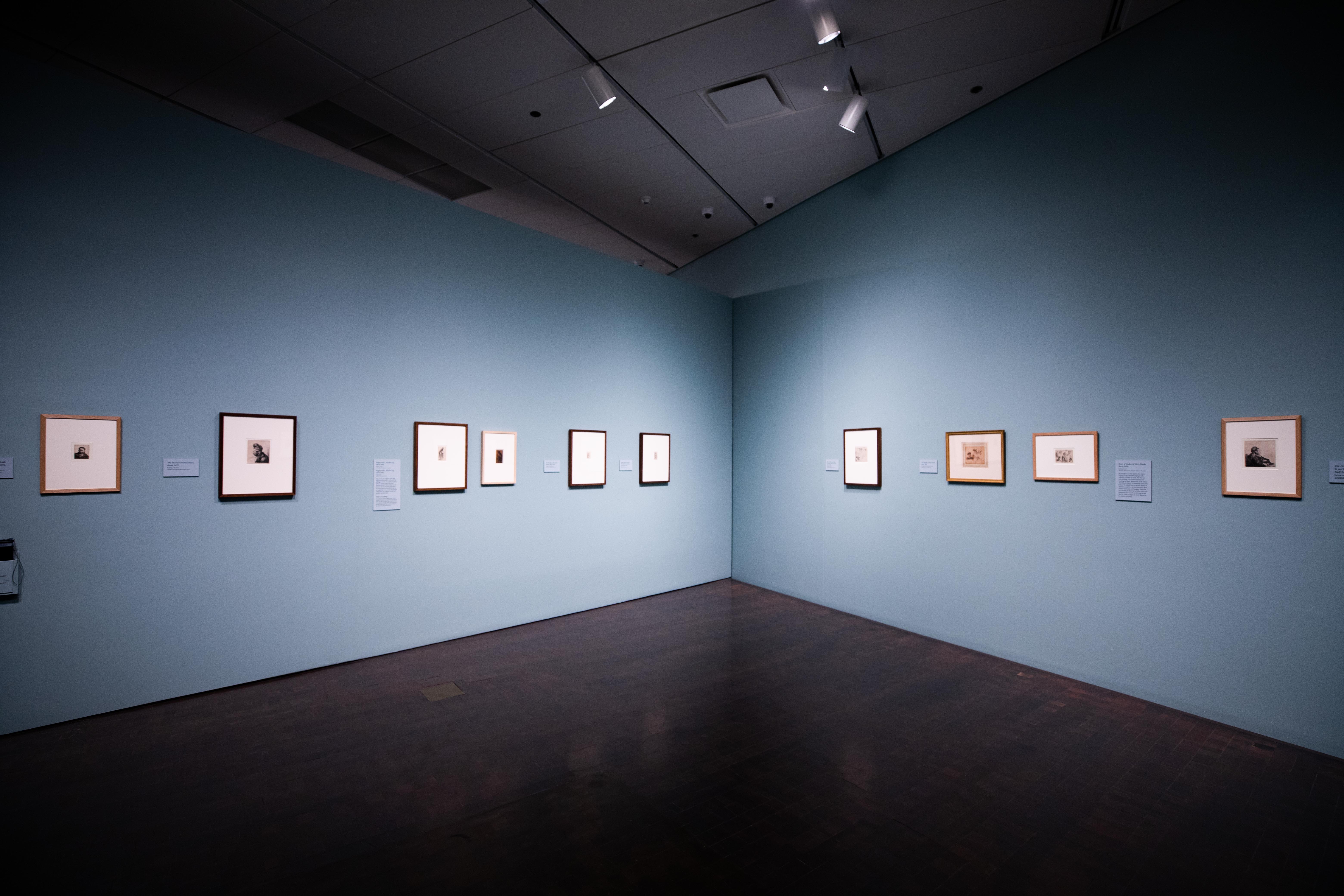 From the first section, "Early Storytelling" it is clear that Rembrandt set himself apart from his contemporaries, who almost always worked exclusively in one medium. Viewers have the chance to immediately see three versions of a similar composition created in different mediums — red chalk, paint and printmaking — by Rembrandt before stepping into the meat of the exhibition. This sets the scene for viewers to understand that the artist had a commanding understanding of varying artistic processes and used that comprehension to further his career. The average viewer (or even a mild Rembrandt fan) may not realize before this exhibition how incredibly complex Rembrandt's pieces are, not only at that time in history, but still to this day. His attention to detail combined with his willingness to experiment in technique and composition earned him a place in the canons of art that persists, even when the subject matter is dated and falling from popularity.
The next sections — "Rembrandt the Businessman" and "Landscapes" — focus on how the artist manipulated his work in order to tell a certain story or sell a certain piece. Although Rembrandt was an astute observer of the world around him, displayed over and over again in his self-portraits and use of close friends or family members as models, he also had a penchant for making things up. Even though he often carried around a quill and ink for on-the-go sketches in the Dutch countryside, for instance, many of his landscape etchings and prints show deviations from those field sketches. Some of these differences may have been because Rembrandt made more art according to his clientele than one might assume — something that some modern artists would scoff at. According to the new research, "Rembrandt wasn't concerned with absolute accuracy. He knew that a generalized impression of the Dutch landscape would delight his clients."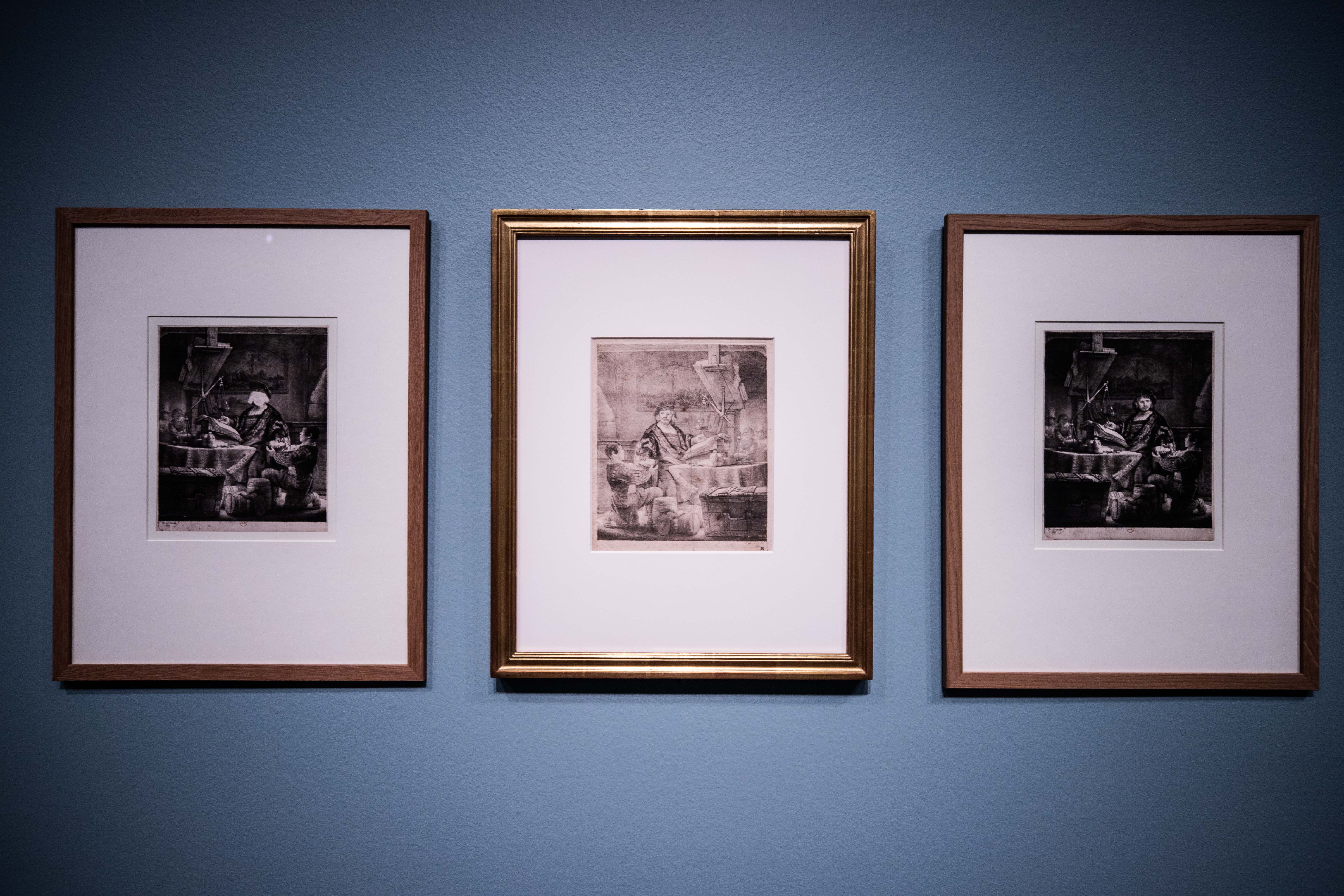 It is in the final few sections of the exhibition that Rembrandt's acumen as a businessman and artist are fully realized. In "Mastery of Storytelling," viewers see prints that were made as illustrations for books and numerous depictions of biblical scenes and allegories. But, more than one version of these prints is included in the exhibition in what they call "states," showing the process Rembrandt underwent to create the final image and revealing the way Rembrandt adapted images to fit themes and personal preferences. A printmaker can make multiple states from one etched plate, adding more detail or burnishing mistakes before printing another version, and Rembrandt used this technique liberally. By looking at different states of the same etching, viewers are exposed to Rembrandt's process in a groundbreaking new way.
In "Late Career," this insider perspective about Rembrandt's artistic process allows viewers to see some of his work with renewed appreciation. It is in this section that his expertise as a printmaker really shines through, especially with the special inclusion of a piece he repurposed from another artist of his time. Artist Hercules Seghers etched an image that was first called Tobias and the Angel in roughly 1630 and Rembrandt took that original etched plate and reworked it by burnishing Tobias and the angel out of the foreground, adding more foliage to the trees and inserting the holy family. Rembrandt's version, The Flight into Egypt: Altered from Seghers appears as a more polished print, with darker, concise linework especially where Rembrandt changed the image. There are other examples of his fortitude with printmaking in this room as well, but it truly takes a trip on your own to appreciate it.
Ultimately, this exhibit as a whole is one to see in person rather than read about or see photos of. The excruciating level of precision in the works and the painstaking scholarship about Rembrandt's career are worth the visit. And, once you're in there, don't forget to take an even closer look using the handheld magnifying lenses provided by the museum. In this case, the beauty of Rembrandt is truly found in the details, and Denver is currently the only place in the US to find that.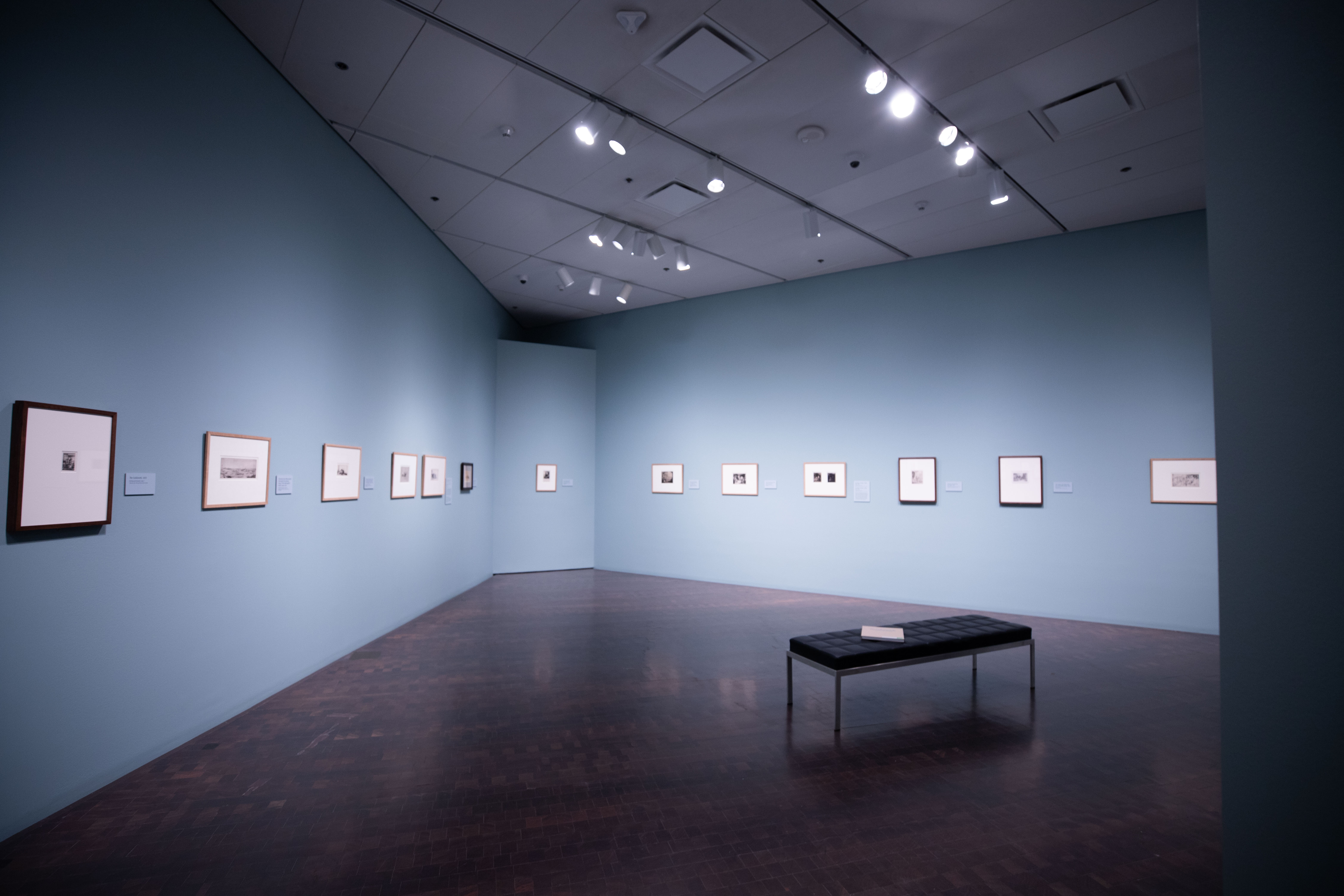 Rembrandt: Painter as Printmaker is on display September 16, 2018 until January 6, 2019 at the Denver Art Museum. Tickets are included in the price of general admission.
All photography by Heather Fairchild.