In the past few years, Fort Greene has established itself as a hip oasis far removed from Denver's mainstream nightlife. Doubling as a bar and a creative retreat for artists and musicians alike, the Globeville mainstay is fostering a community amidst vintage furnishings and immersive music programming. From Nasty Nachos' modular synth nights (Freq Boutique) to Realms dance parties with DJ Polyphoni, Fort Greene cultivates creatives as much as it attracts them. Located across the street from Globe Hall but in a relatively underdeveloped side of town, Fort Greene is the "hidden music gem of Denver." Profiling the exceptional late night joint, we sat down with owner Eleanor Cheetham to talk about the bar's beginnings, the deep music programming and the bar means to her.
303 Magazine: How did Fort Greene come to be?
Eleanor Cheetham: I've been at this bar for six years and, though I'm from Austin, Texas, I moved here from Fort Greene, Brooklyn where I was working in the fashion industry. When I moved here I was lost and I didn't know anyone, so I started bartending at this bar when it was called Catch 45 — me and one other person essentially. The owner sold it to a friend of mine who is also from Fort Greene, and we opened Fort Greene together. About three months in, he abandoned ship pretty dramatically and I decided to take it over, buy the business and change it up. I wanted it to be more approachable and for everyone. That's how Fort Greene came to be, and it's still going.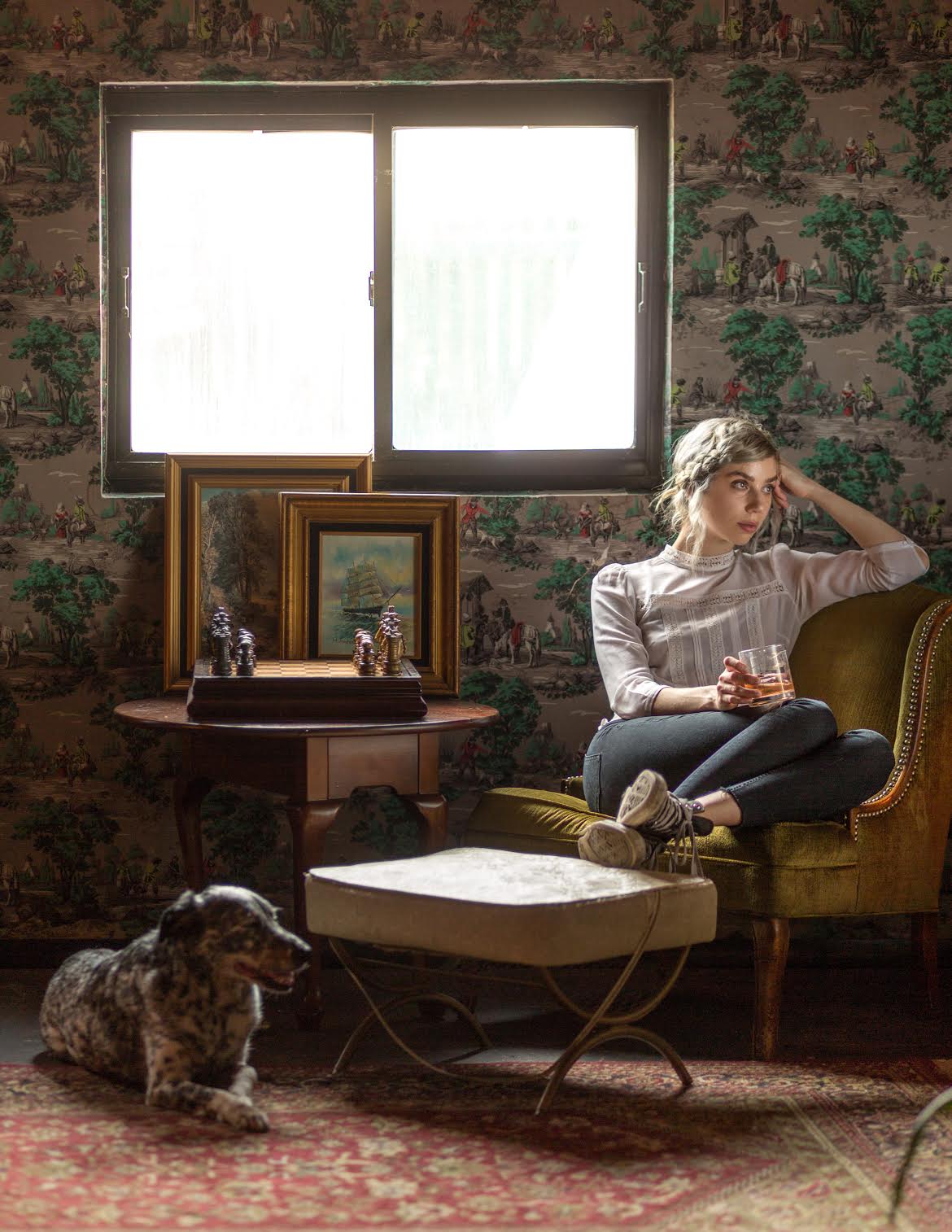 303: Why is Fort Greene rooted in Globeville versus one of the other rising Denver neighborhoods?
EC: That was unintentional at first, but I 'm really glad it worked out that way. When I first moved to Denver seven years ago, I moved up the street from the bar because it kind of reminded me of Bushwick. Seven years ago, there was nothing here — and there still isn't, but I think that makes us special to the public, as we are constantly getting called the 'Gem of Denver.' I meet a lot of natives, who have never even heard of Globeville, even though it's one of the oldest neighborhoods. This used to be a Polish neighborhood and [Fort Greene] used to be a Slavic speakeasy, but it makes people feel like they've stumbled across something really special and they leave with that. It has an exclusive inclusivity, where everyone is welcomed and becomes friends.
303: With the new Mission Ballroom coming soon, as well as having Globe Hall next door, how do you think Fort Greene will respond to the changing musical landscape of RiNo and Globeville?
EC: We're excited to welcome the Mission Ballroom to the neighborhood. It's an exciting time to be a part of the Denver music scene which is growing rapidly, and with the venue opening, it'll only expand and enrich the scene here.
303: Fort Greene attracts a plethora of creative talent. Why do you think that is?
EC: I think that goes back to how included people feel in the space. We have a really diverse group of people who come in, and when people experience that as patrons, they want to throw events here. We're so lucky to have people like Sina Ghozati who runs 'Collab.Den' that pulls in all kinds of people and lucky that these people come to us.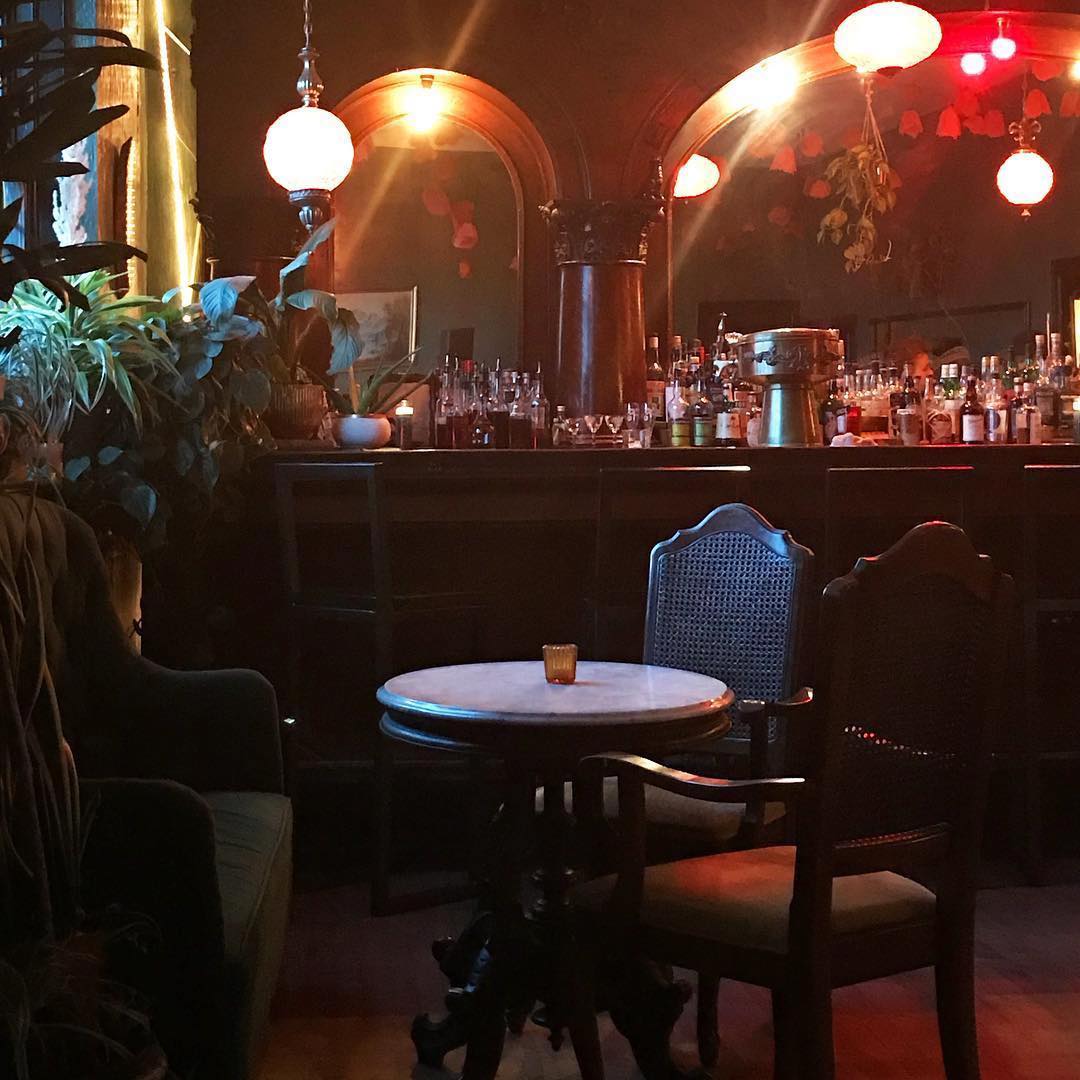 303: Speaking on the music side of the bar and the events you throw, how do you decide on programming?
EC: People like Sina and CRL CRRLL, kind of discovered us naturally and then they built their own night here. When we were selecting new monthly nights, we wanted to make something more interactive, like having a local vendor, or someone coming to town and doing live art. It's about bringing an experience to people and diversifying the night instead of it just being a backdrop.
303: In your words, what do you think Denver is lacking in its entertainment scene?
EC: I love what other bars are doing, and they can pack a house with DJ nights, but maybe the interactive parts, which we are still working on as well, are a little one dimensional. We always try to do our events with intention like our party with the Safeword girls.
303: Why do you think it's important to support local creatives?
EC: They make the city. Without them, the city would be soulless and boring. I've always wanted to support local artists and musicians because it is so hard out there to make a living doing that. When you're up and coming, events like Sina's give a voice to people trying to achieve their goals and explore their art form. Denver's on the map now as a popular up-and-coming city, and we will be on the level of New York and Los Angeles very soon. The competition is going to grow, and people need all the support they can get from the community. Those people also support us – spending their time and weekends here. We want to give the love back.
303: What is some entertainment programming you'd like to see at Fort Greene?
EC: We are a non-traditional venue and have been compared to a house party vibe. We hope to continue to be a space for unique acts and people who can express their creativity in their own way, whether its more modular synth acts, spoken word events, Vogueing performances, or activist and fem driven events.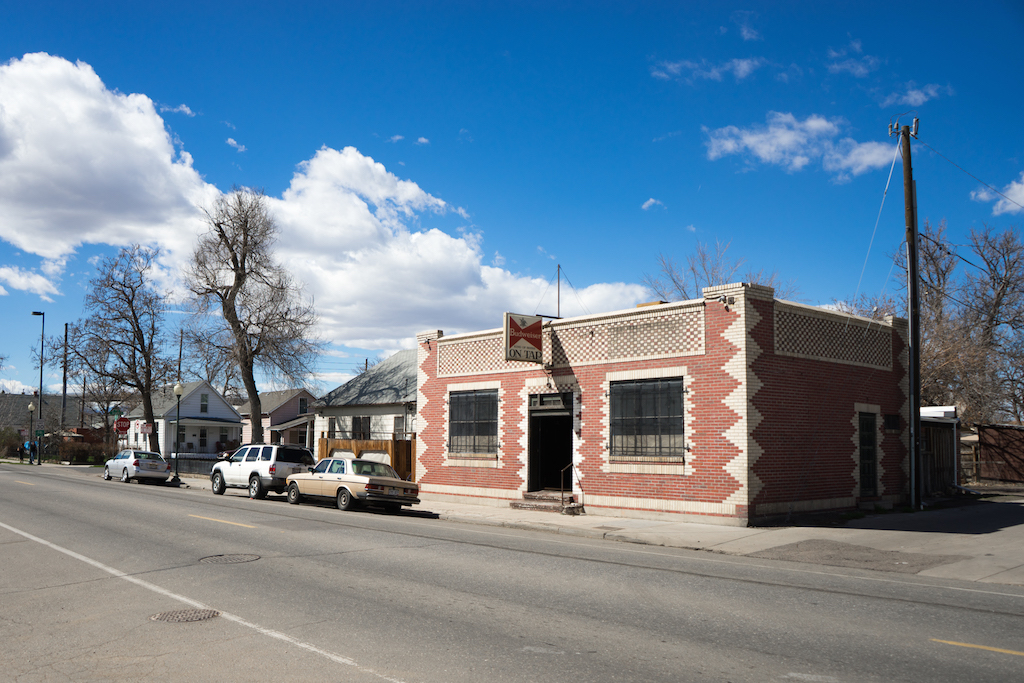 303: Who are some local musicians you've worked with?
EC: We'd love to keep working with local musicians and creative individuals! We feel so lucky to be able to work with CRL CRRLL, Yasi, Nasty Nachos, DJ Polyphoni and her female REALMS Crew, who are such incredibly talented wonderful people.
303: What do you see Fort Green becoming?
EC: Selling cocktails and beer are relatively unimportant to me, but the bar was a community space back in the 1930s, and I think it has always retained that spirit no matter who's owned the bar over the years. It's great that people come here to dance and hang with their friends, but I really want to keep the energy and spirit going of this place as a community space, where artists and musicians can come and bounce ideas off each other and connect to create something together. We keep putting on events that ignite that spirit.
303: If you could describe Fort Greene in one sentence what would it be?
EC: We are facilitators of people cultivating cool shit.
Fort Greene is located at 321 E 45th Avenue and is open Monday through Thursday, 5 p.m. to 11 p.m  and Friday and Saturday from 5 p.m. to 12 a.m.