Since 2013, Blackbelly — Hosea Rosenberg's dynamic restaurant in Boulder — has been pushing the envelope for what it can mean to be a farm-to-table establishment. Since day one, the locale has been building relationships with local farmers, curating events and showing off what you can do when you combine simple recipes with the best possible ingredients. In the five years since opening, the spot has expanded next door to incorporate a full-fledged butcher shop and lunch counter — making it a multi-pronged force that involves breakfast, lunch and dinner service, a functioning market and an in-demand catering business.
Despite the establishment's many moving parts, the place runs with remarkable fluidity, in no small part due to the hard work of head butcher Nate Singer and recently acquired head chef Brad Daniels. Undaunted by an evolving seasonal menu and potentially thousands of pounds of meat a week, they and their team have fashioned one of the Front Range's great eateries — one driven by an evolving culinary philosophy that takes great care to keep the many links in the chain as close to home as possible. Everyone in the building has a serious love for the craft, and an ingredient-forward mindset, believing that great food comes as much from the quality of the components as it does from thoughtful recipes and technique.
This slideshow requires JavaScript.
When Nate Singer approaches any piece of an animal, he does so with finesse. The way he dances around the a fairly cramped butcher counter — floor coated in slippery remains — still at top speed and with great precision, is an impressive lesson in grace under pressure. He lives and breathes the stuff, so to find that he is a third generation butcher — with family still running a steakhouse in Cody, Wyoming — is hardly surprising. In addition to breaking down entire cows, pigs, sheep and whatever else gets tossed his way, he ages, renders and slices every bit of edible material into products that range from interesting to downright sublime.
Terrines, house-made prosciutto and sausages of all varieties fill the butcher case — the particular variety being completely contingent on what their partners bring in each week. "If you have 4,000 pounds of meat dropped off, you can't let that sit," said Daniels, referring to Singer's high-speed approach to whatever may get tossed his way — even if it is two not-entirely-expected whole cows landing during a lunch rush. The meat is all local, spanning only as far as Carter Country Farms in Wyoming.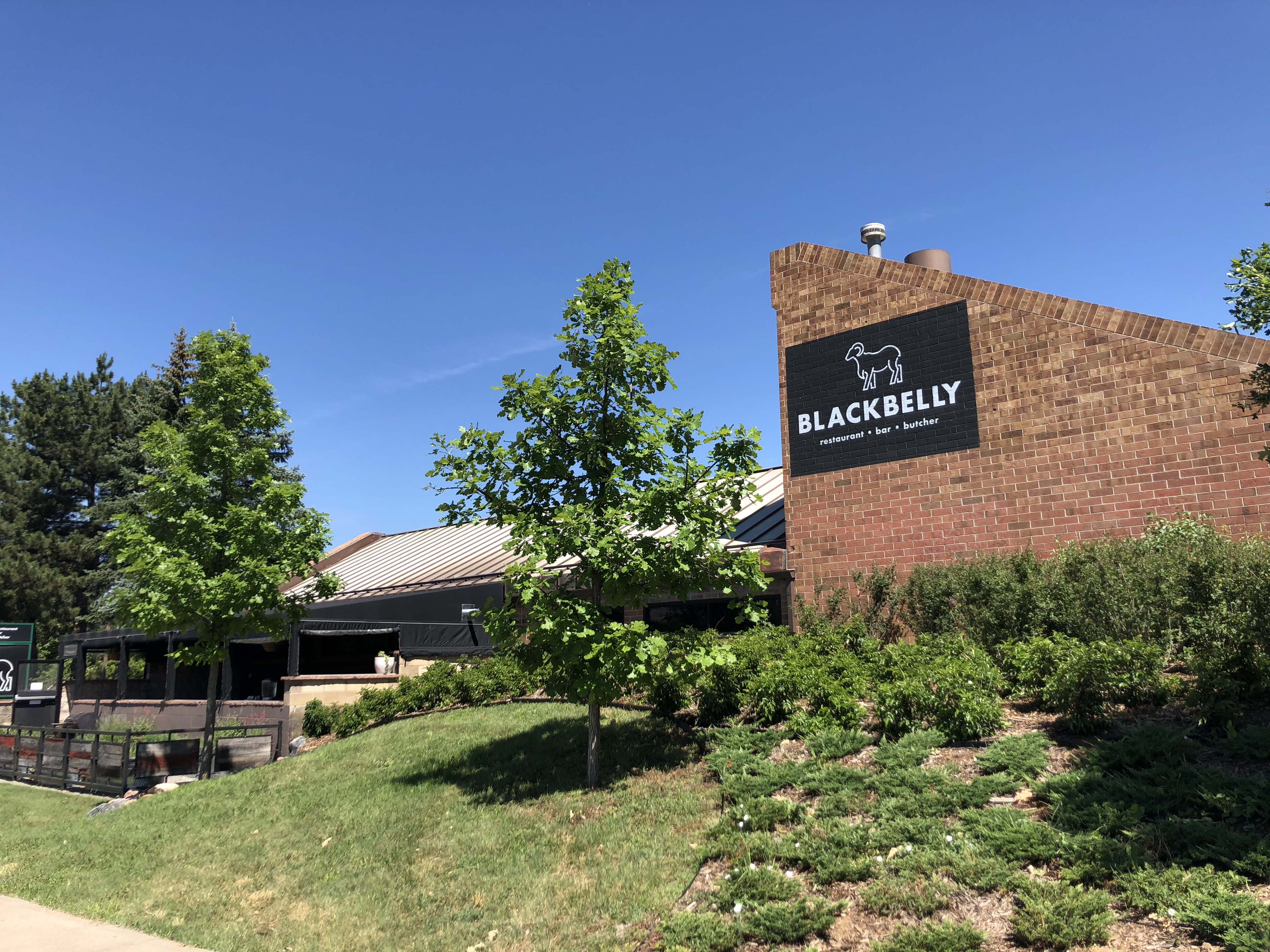 Brad Daniels joined the team in October 2017, taking some of the weight off chef Rosenberg as he debuted his new Southwestern venture Santo. A self-proclaimed pyro, Daniels attributes his love for cooking to the daily use of his hands, fire and knives. The chef began cooking in restaurants at 19, is a graduate of the Culinary Institute of America and has a resume well-suited to his work at Blackbelly. Developing many of his chops in Key West, the man learned how to deal with enormous volume from working the shores, where a cruise liner would unload 4,000 hungry passengers at once — plenty descending on the restaurant he worked at, eager to indulge in its deal for any fish, cooked as you like it at $12 per pound.
After returning for a stint at famed Manhattan Italian joint Del Posto — where he honed his now-lauded pasta skills —  he went home to Philadelphia to join the Vetri team. He quickly moved his way up to be director of culinary operations, overseeing four of the restaurant group's celebrated locations. In June of 2017, he relocated to Colorado, drawn out west by the dramatic change of pace and opportunity to work with like-minded chefs. "What I was looking for moving out here, I found at Blackbelly," said Daniels, discussing the business' commitment to always taking the hard road if it means better ingredients. "It starts with the farmers and ranchers, it's our responsibility to honor them," he continued.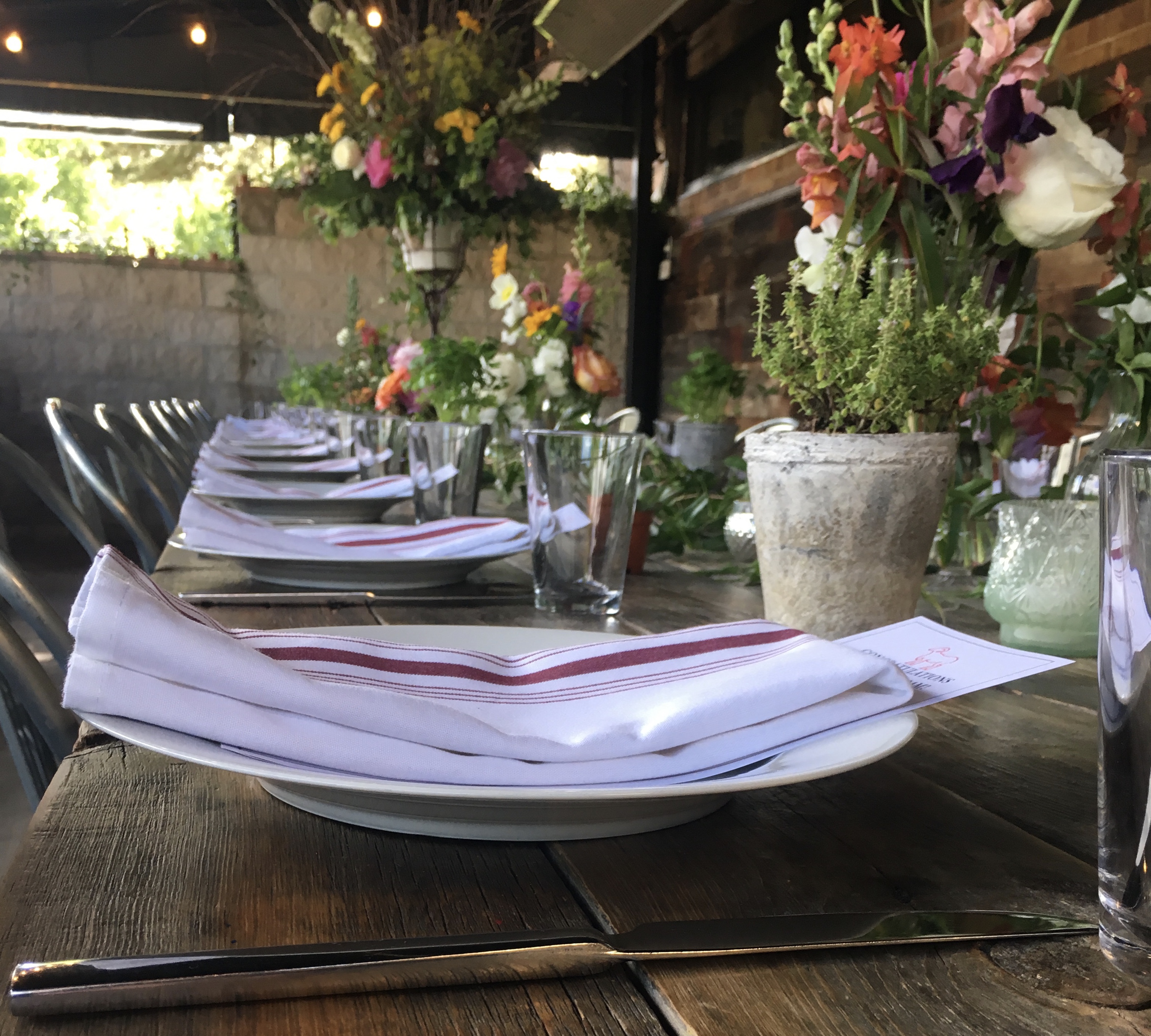 Blackbelly's real magic rests in the collaborative nature of everyone involved. "We talk food a lot," said Daniels. "We strive to show our guests that these plants and animals can be used a lot more ways than people are used to." Beyond meeting to discuss culinary philosophy and approach, Singer and Daniels must be prepared to adapt on a daily basis to utilize the items coming their way, creating cuisine on the fly. Deciding which cuts get priority in the restaurant, versus a spot at the butcher counter is a day-to-day opportunity to create. "We have to be fluid based on what's arriving," said Daniels, discussing the constant strategizing necessary to keep the machine running.
Daniels has been enjoying his time in Boulder. "People out here are just more connected, they care more out here," he said, referring to Colorado's intertwined food culture that has allowed Blackbelly's particular approach to flourish. While you can expect Daniels' background in Italian cooking to influence the menu, there won't be a full-fledged pasta takeover. Forever a student of regional cookery, Daniels has already done his homework. He intends to experiment with Stagecoach, Native American, Mexican and Southern styles, topped off with some Italian techniques to create something truly his own. "You always fall back on what you know and what you love, all great cuisines involve simplicity," he said.
In addition to their standard service, the Blackbelly team often plays host to various events that further illustrate the restaurant's convictions. The restaurant presents a monthly series entitled Bites with Butchers, involving a butcher demo — not for the squeamish — in which a particular section of the animal is broken down and incorporated into the subsequent meal. Last weekend, the crew hosted a special event in conjunction with the Slow Food Nation conference. Featuring a one-time menu served at Oxford Gardens in Niwot, the outdoor luncheon paid homage to the movement with a fresh family-style meal. Many people approach food as a business, for the people at Blackbelly, the love of the culture fuels their fire, and lucky for us, everything that springs forth from that particular flame not only excites the palate but inspires guests to give greater attention to the way we eat.
Blackbelly is located at 1606 Conestoga St. Boulder. The Blackbelly Butcher is open Monday – Friday 7 a.m. – 5 p.m., Saturday 11 a.m. – 5 p.m., and is closed on Sundays. Blackbelly is open Sunday – Wednesday 4 – 9 p.m., and Thursday – Saturday 4 – 10 p.m.
All photography courtesy of Lauren Feder Rosenberg, unless otherwise noted.