Sonic Bloom Music Festival is a Colorado staple that brings a variety of artists with a heavy focus on electronic music to Hummingbird Ranch, just two and a half hours south of Denver. This year, Sonic Bloom featured English psychedelic electronic artist Shpongle and bass-heavy Keys N Krates, along with a stacked lower bill of both local and international musicians. In addition to the impressive music schedule, Sonic Bloom provided a host of workshops and interactive activities for a weekend full of new experiences. Whether you spent your weekend hopping from speaker series to yoga classes or preferred to catch up on sleep in the campsite until the music began in the evening, you likely experienced both highs and lows of festival life. Sonic Bloom will always hold a special place in our hearts, and while there are many things we hope to remain a staple for the festival, there is always room for improvement in the coming years. Here is a list of the 10 things we liked and disliked about Sonic Bloom 2018, compiled from both personal experience and the conversations had with fellow attendees.
What We Liked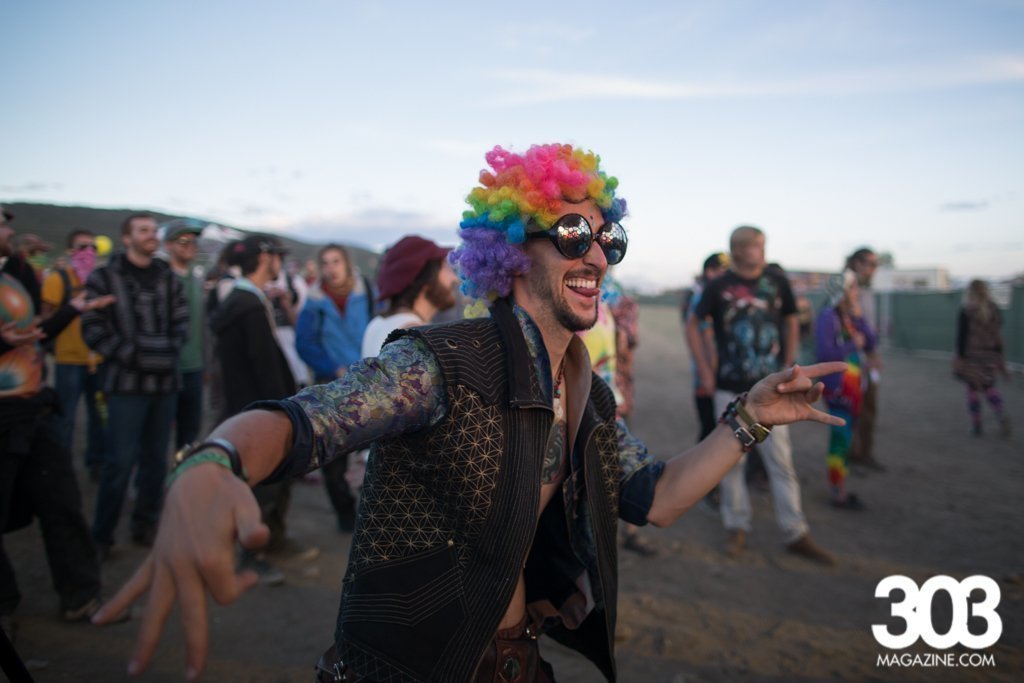 Radical Self-Expression
Festivals as a whole are a breeding ground for self-expression. Attendees often dress, dance and perform in a way that reflects one's true inner self. Part of what makes Sonic Bloom so unique is its ability to foster this type of environment. If you spent the day exploring the festival and campgrounds, chances are you came across someone showing off their skills. Flowing, dancing, painting and even beatboxing are not only encouraged, they are celebrated. Whatever your special skill set may be, there's a place for you to express yourself at Bloom.
The Abundance of New Experiences
Sonic Bloom provides an abundance of new experiences, from getting your dreams interpreted at The Oracle Portal to learning about multidirectional mushrooms, there's no shortage of activities that stimulate the mind and body. There are many opportunities to explore new subjects and step outside of your comfort zone, and we can't get enough of it.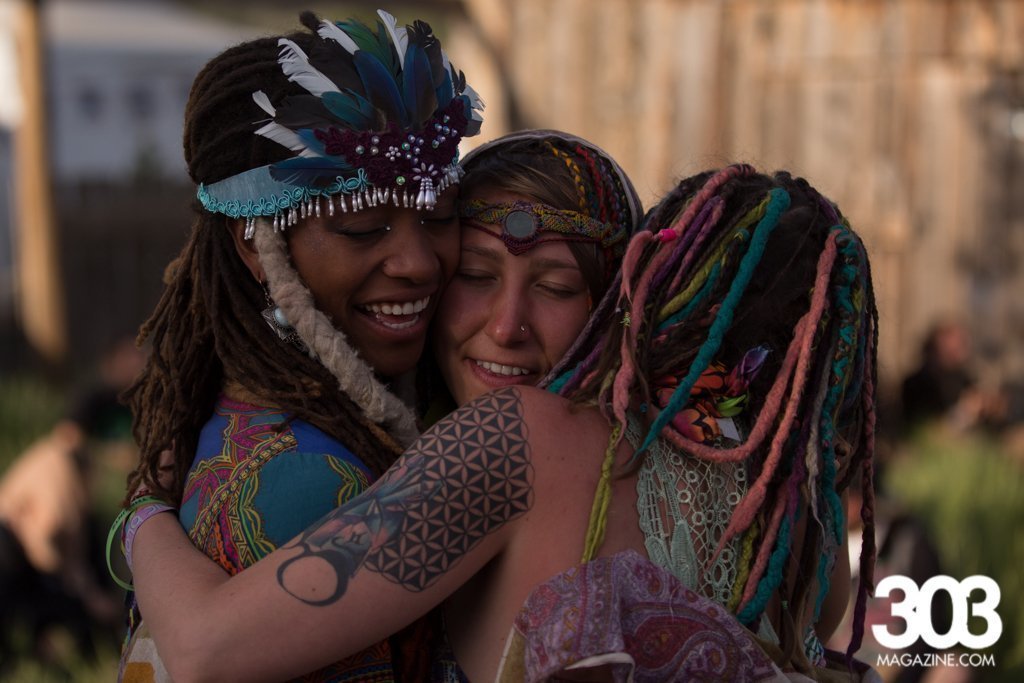 Inclusivity  
Again, like many festivals, Sonic Bloom celebrates acceptance and welcomes everyone. The general attitude of the attendees is very friendly, but there are also some notable things Bloom does to keep that in place. For example, the food vendors cater to many different dietary restrictions and offer a variety of different cultural cuisines to try. Bloom also provides a Rainbow Lightning Kids Zone so families have a safe space to play and explore. We appreciate the efforts Bloom puts forth to make this experience as inclusive as possible, and hope to see more of it in the future.
A Focus on Education
There's no right or wrong reason to attend a festival (unless you're causing harm to others). While some come for the party, others value the ability to learn new skills or explore foreign topics, and many come for both. Sonic Bloom provides numerous avenues for education, including their Academy series that takes place before the festival. This three-day intensive allows visionary painters and Abelton enthusiasts to dive deeper into their practice before the festivities. During the festival, yoga, belly dancing, hula hooping, slacklining and other classes are available to explore your next passion.
Interactive Art
What's better than a kick-ass art installation? — a kick-ass art installation you can climb on. Nestled between the stages and walkways of the festival are hidden gems created by artists that you can interact with. Treenet Willy is one of the many artists who installed a piece of working art, in his case, a web between trees you can relax and play on. Another favorite is Gravity Glue, a rock stacking genius that placed incredible balancing acts throughout the festival and provided an arena for others to try their hand at the craft. We love the outlets for creativity and the joy they bring to those who interact with them.
What We Disliked 
Where's Waldo – Campground Edition
One of the most notable issues was the lack of nighttime lighting in the campgrounds, specifically car camping. While some of the responsibility lies with each person to bring their own personal lighting, part of the responsibility for providing a safe environment lies with the festival. As Sonic Bloom takes place on rocky and uneven grounds, navigating the campsite at night with very little lighting or only the small light provided by a headlamp proved to be both dangerous and frustrating. The addition of just one or two more floodlights, especially near the port-o-potties, would drastically improve the late night treks back to camp.
The Hummingbird Stage Tipping Point
We love that Sonic Bloom is gaining in popularity, but with growth comes growing pains. The Hummingbird Stage is one of our favorites not only for the artists that play but for the unique, shaded environment it provides. However, due to the increase in attendance, this stage was often overcrowded to the point of not being able to see the artist. While we love the unique set up of this stage, we hope to see next year's layout expand to accommodate everyone.
Sound Pollution
Maybe it's the addition of those sexy Funktion-Ones on every stage (don't quote me on that, I'm no sound engineer) but the sound pollution and crossover between the stages were more apparent this year. Overlapping sound is expected to a degree, but when you're pushed to the outer edges of the Hummingbird Stage, chances are you caught a glimpse of the Bloom and Meadow Stage artist's sets. Whatever the solution may be, we hope those Funktion-Ones are here to stay and we can improve the sound pollution so each artist has their chance to shine, without the addition of someone else's sound. 
Lackluster Meadow Stage
This year the Meadow Stage took a step back in both placement and design. Previously, the Meadow Stage held its own, offering ample room to dance and a unique awning that added to the overall look of the stage. This year, the stage felt like it was put in the corner of the field and didn't provide as much of a visual treat as years pasts. While the lightshows at this stage offered incredible views, we couldn't help but feel slightly cheated with this stage. We hope this platform continues to grow in the following years and those incredible lasers match the stage design.
"Leave No Trace" 
This one comes down to the attendees. The volunteers did a great job cleaning up the debris each day, but the "leave no trace" policy seemed to fly out the window when it came to packing up Monday morning. One of our direct campsite neighbors left piles and piles of trash at their campsite, and after leaving the campgrounds, we discovered they weren't the only ones who did so. This is incredibly disheartening to see at a "leave no trace" festival. It comes down to personal responsibility, but perhaps next year Sonic Bloom could put large arrows and signs pointing to where they would like the trash to be left (although many other attendees seemed to figure it out just fine).
Sonic Bloom continues to serve as a microcosm of the world as a whole — there is beauty to be found everywhere — yet there is always room for improvement. We hope that this serves as a catalyst for change in areas where it's needed, and also serves as a reminder of the magic that makes Bloom, Bloom. We hope to see you on the field next year.
All photography by Jeremy Stephen