–
Can you imagine living in a home that is less than 500 square feet? How about a van or bus that's been converted into a roaming home? Or, maybe you imagine a yurt in the forest, far away from it all.
If any of those ring true, there's a festival for you this month. It's called the Colorado Tiny House Festival and though this only marks the second year, the tiny house movement continues on, stronger than ever, allowing this year's festival to be twice as big as last year. The festival may be doubling in size, but the houses will still be smaller than your average home. Hosted at the Adams County Fairgrounds Friday, June 22 through June 24, the festival celebrates the spirit of a minimalist lifestyle. From yurts to tiny houses on wheels to container homes, schoolies, van conversions and teardrops, the assortment offers festival-goers the chance to step inside each one and try it on for size.
–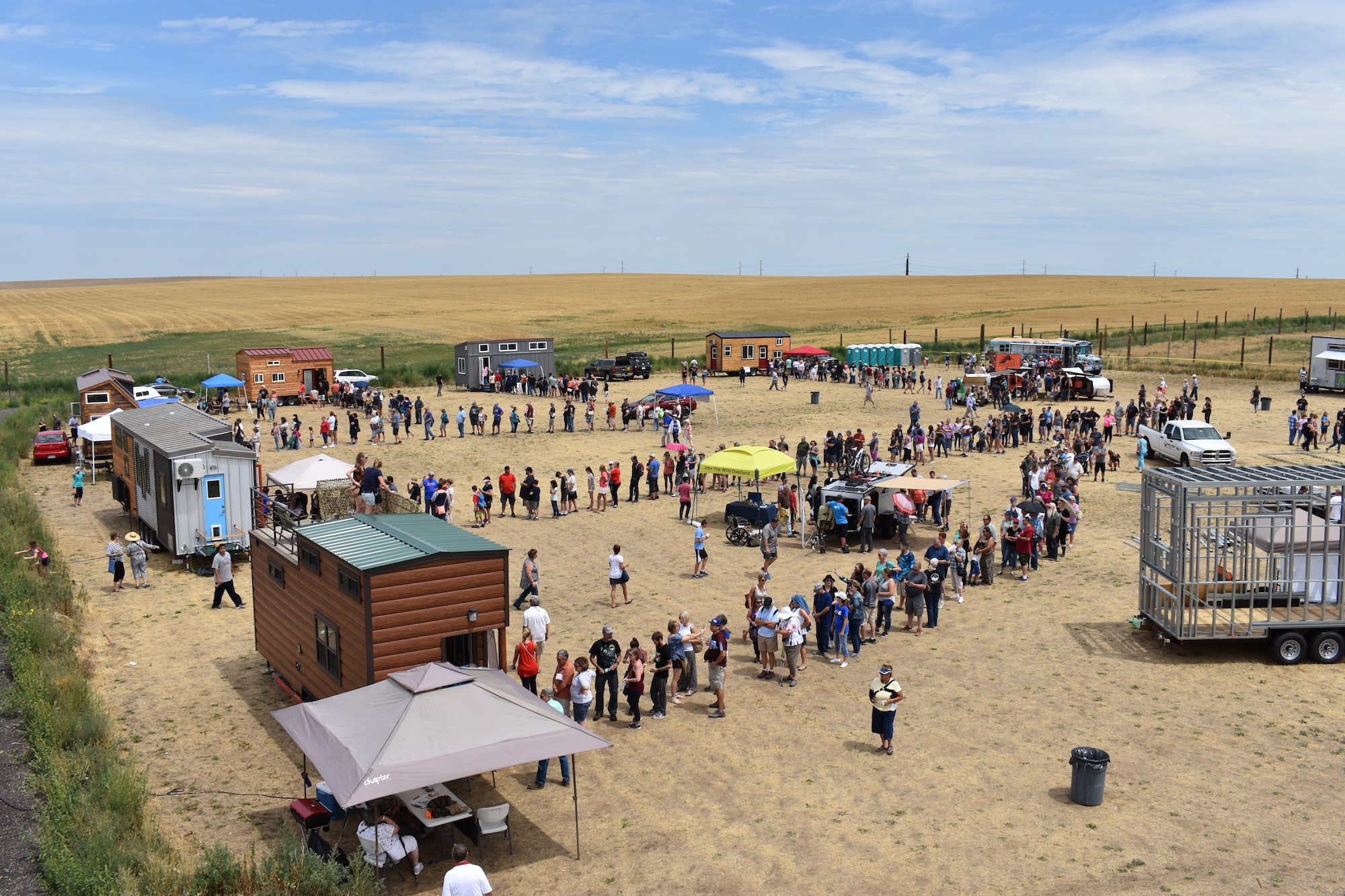 –
The Tiny House movement really picked up steam after the housing crash in 2008, when many Americans reeled back from unrestrained capitalism out of fear or principle. Sources for exactly who or what founded the movement vary, but many refer to inspiration from Thoreau's Walden — the cabin in the woods aesthetic. Now, a decade later, there are many branches of the movement — like tiny homes for homeless populations, conversion homes for a nomadic lifestyle, environmentalists who want to minimize their impact. A New York Times article from 2017 discusses the downsides of tiny house living, from the perspective of an urban dweller who lives under 500 square feet out of necessity for rent, rather than a minimalist creed.
No matter where your opinions may stand on the matter, seeing inside custom-built tiny homes is at the very least a unique novelty. Many of the builders who will display at the festival are family-run operations, including the Denver-based Hideaway Tiny Homes. Returning for the second year is Fort Collins' MitchCraft — owned, operated, designed and constructed by a husband and wife team whose tiny house construction for themselves sparked their passion to create ones for others. The DIY ingenuity may be one of the most impressive aspects of the movement, including all the little custom accessories and multi-purpose devices you will find inside. Most builders and consultants showcased at the festival have personal experience living in a "tiny" way and will gladly offer words of advice or guidance.
–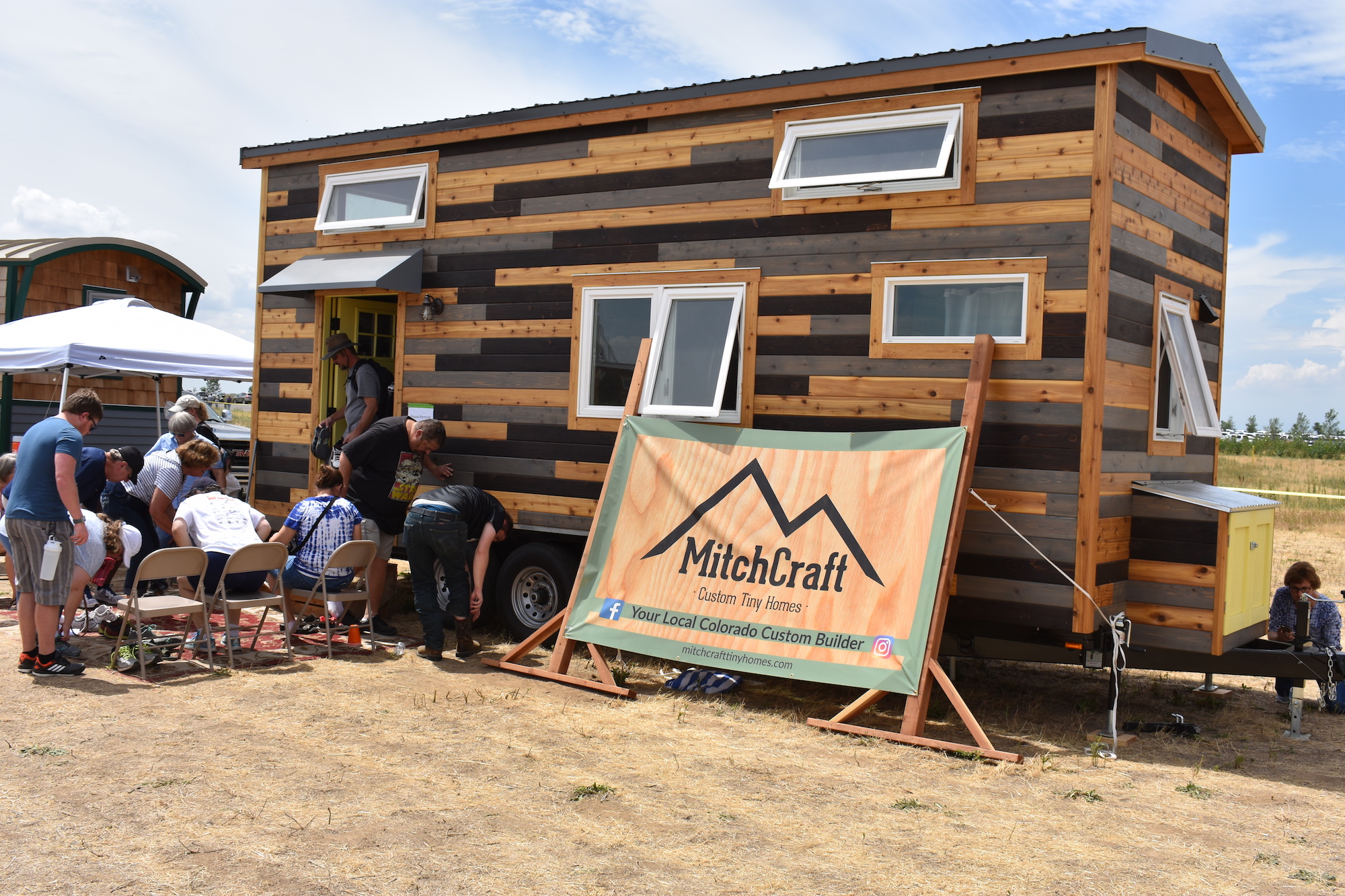 –
Not all of the builders in the festival are new to the movement, though. In fact, one of them comes from a time before Tiny Houses had a name, when the original hippies were moving away from suburbia and onto communes or into busses and other alternative structures. We're talking about the Colorado Yurt Company, founded in 1976 with just a few talented hands building yurts, tipis and Cimarron tents. In the years since, yurts have proven as sturdy in style as they are in construction, leading to the Colorado Yurt Company employing 40 builders in Montrose.
–
–
But, let's face it, all of the homes on display will, in fact, be tiny. Although each one is open for ticket holders to explore, only a very limited number of visitors can step inside at one time. Due to those constraints, there are guided tours of the 40 tiny homes on display — to appropriately move people through each one. Before or after the tour, the festival also offers speaker presentations, workshops and a product and service marketplace — all focused on the Tiny House way of life. They say less is more, and living in a tiny home sure would put that to the test.
–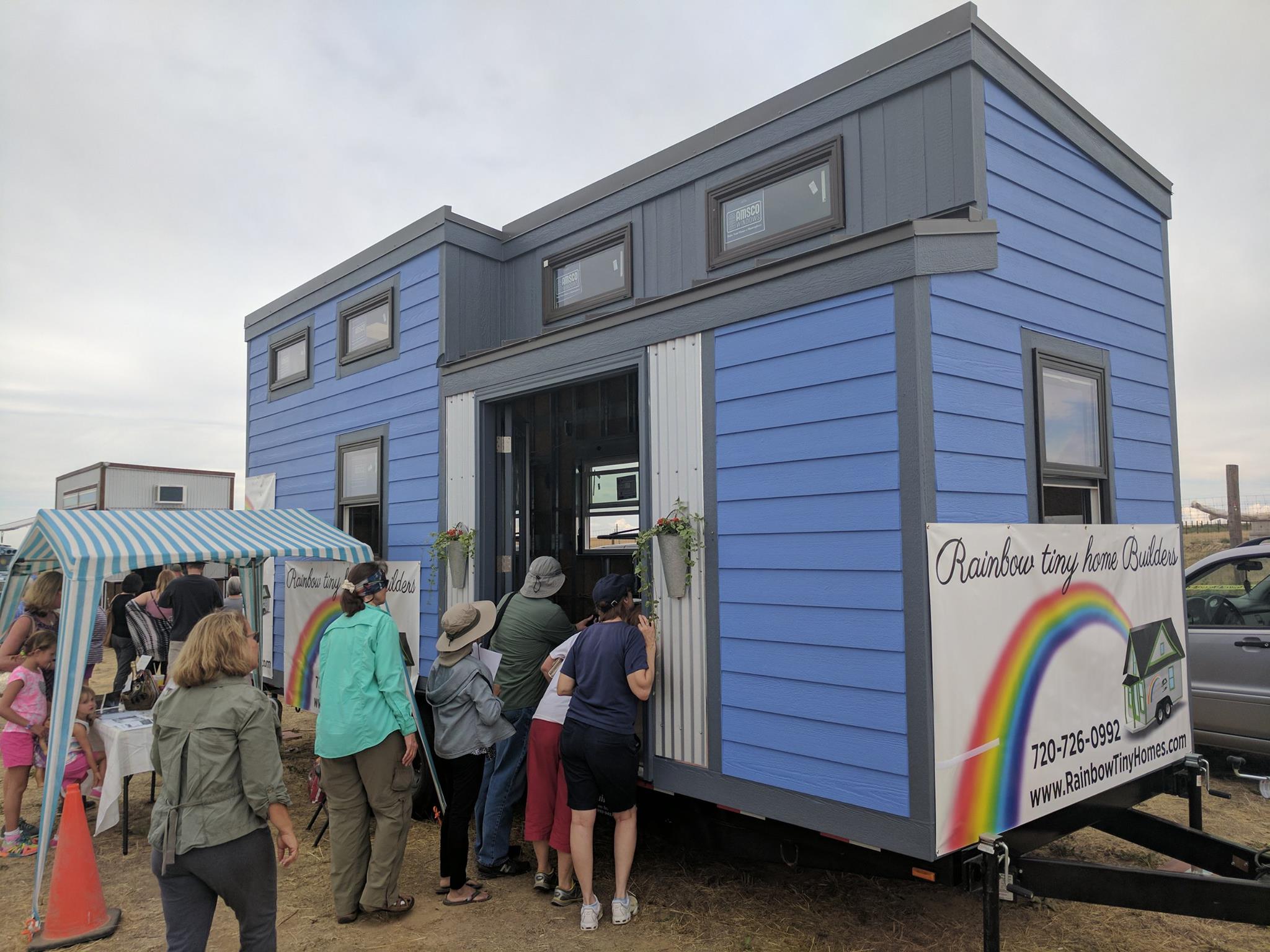 —
The Colorado Tiny House Festival takes place at Adams County Fairgrounds, 9755 Henderson Road, Brighton. Hours are Friday, June 22, 12 to 6 p.m, Saturday, June 23, 10 a.m. to 6 p.m. and Sunday, June 24, 10 a.m. to 6 p.m. Tickets for one day of the festival are $15 at the box office or $10 online and tickets for all three days are $30 at the box office or $20 online.  
All photography courtesy of Colorado Tiny House Festival, unless otherwise noted.