We're a little more than two weeks away from our first ever 303 Music Fest and what better way to celebrate than with beer and brunch? This Sunday, May 6, 303 Magazine is teaming up with Ratio Beerworks for a special vinyl and brunch pop-up. This free event is bringing you brunch bites, vinyl records and an exclusive preview of our brand new 303 Music Vol. 1 vinyl album featuring your favorite Denver local bands. Proceeds from the record will go towards Youth on Record, who will also be in attendance during the event.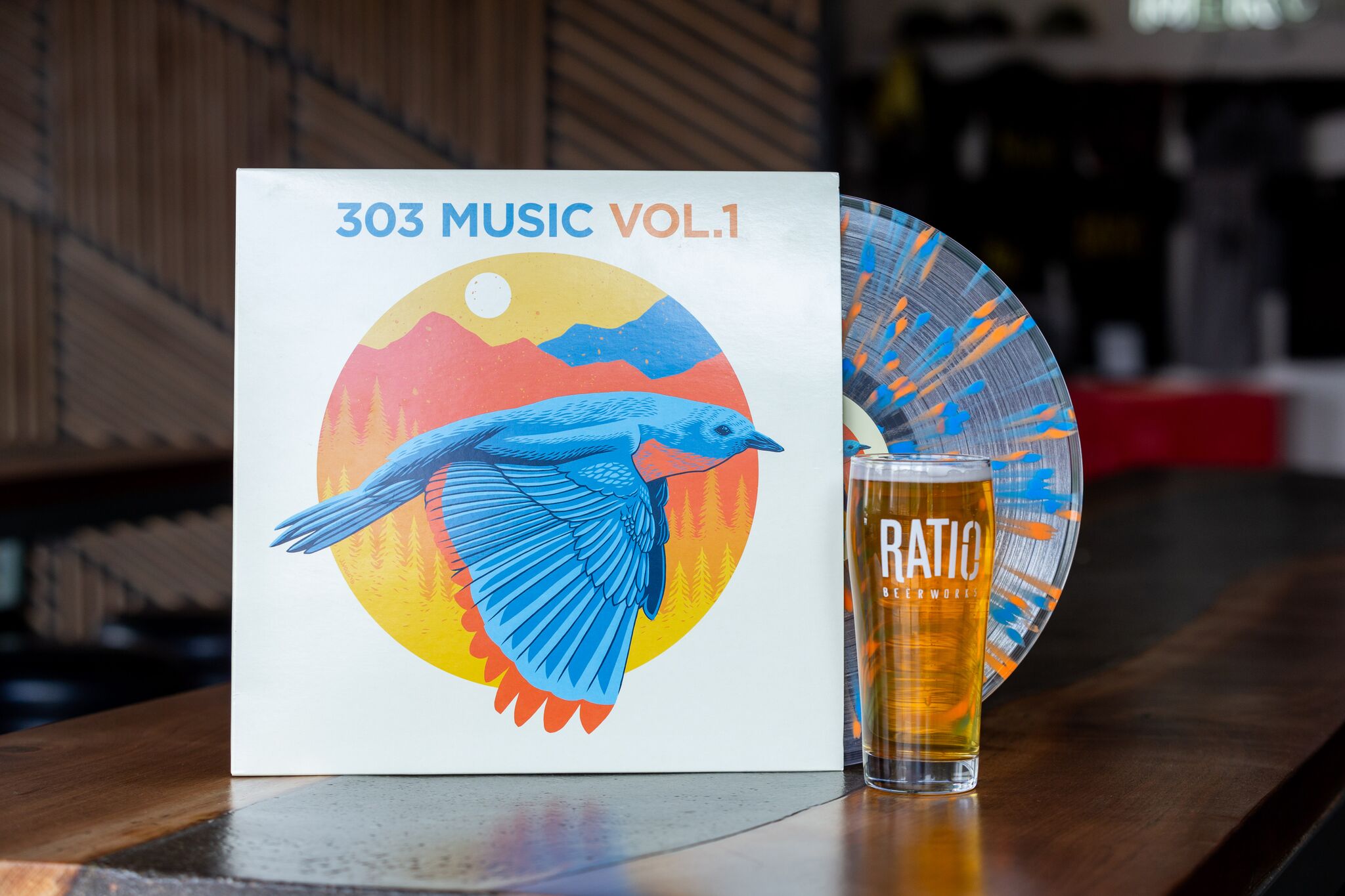 The pop-up will provide free bites from some of Denver's favorite restaurants. RiNo neighbors Hotbox Roasters, Novo Coffee, The Presevery, Fish N Beer and Shake Shack. That's right — you get free Shake Shack. Fish N Beer will also debut an exclusive sneak peek of its new brunch menu. The RiNo restaurant will bring crab cake benedicts served with a housemade biscuit, crab cake, lightly dressed arugula and remoulade — and the Dirty Bird Benedict — also served on housemade biscuit topped with southern fried chicken breast, cheddar cheese and chorizo gravy.
In addition to all the glorious free food, vinyl record stores from around Denver are selling records onsite, including Vinyl Me, Please. Vinyl, Me Please typically sells only memberships and doesn't have a physical store making this is a rare opportunity for people to buy vinyl records without having a membership. Dazzle Records will also have a pop-up with records for sale and Mile High Soul Club will spin some classic tunes for your listening pleasure.
Bonus: if you get there right at 11 a.m., we will have our 303 Music Vol. 1 playing. This is the first exclusive listen to the record and will play for that hour. 
As always, Ratio beers will flow all morning, including their newly released Heart Tattoo Blackberry Belgian Wit.
We will also have 303 Music Vol. 1 records for pre-sale and 303 Music Fest tickets available for purchase. If you buy our 303 Music Vol. 1 pre-sale record on Sunday, you receive a free ticket to 303 Music Fest.
303 Music Fest tickets are for sale for $10 and if you buy a ticket, you get entered for a chance to win a signed copy of 303 Music Vol. 1. Artists who have signed the record include GRiZ, Gregory Alan Isakov, Esmé Patterson and more. Proceeds from the record will benefit local non-profit Youth on Record.
This is a one-time special event that should not be missed. The weather is predicting sunny and 70 degrees. What better way to spend a Sunday than with beer, brunch and local music.
The Vinyl + Brunch Pop-up is Sunday, May 6 at Ratio Beerworks (2920 Larimer St., Denver) from 11 a.m. – 2 p.m. Entry is free.