What's more American than denim? The answer is plain and simple — nothing. With summer rapidly arriving, the denim game in Denver is going to reach all new heights with exclusive collections from Lawrence and Larimer, local designs from INFATUÉ and easy ways to upgrade both your closet and denim collection. We put together three top trending concepts in our city with the help of local shops and affordable retailers.
READ: Fashion Designer, Lil Fresh Sam, Opens Up Her First Interactive Art Exhibit
Get The Vintage Look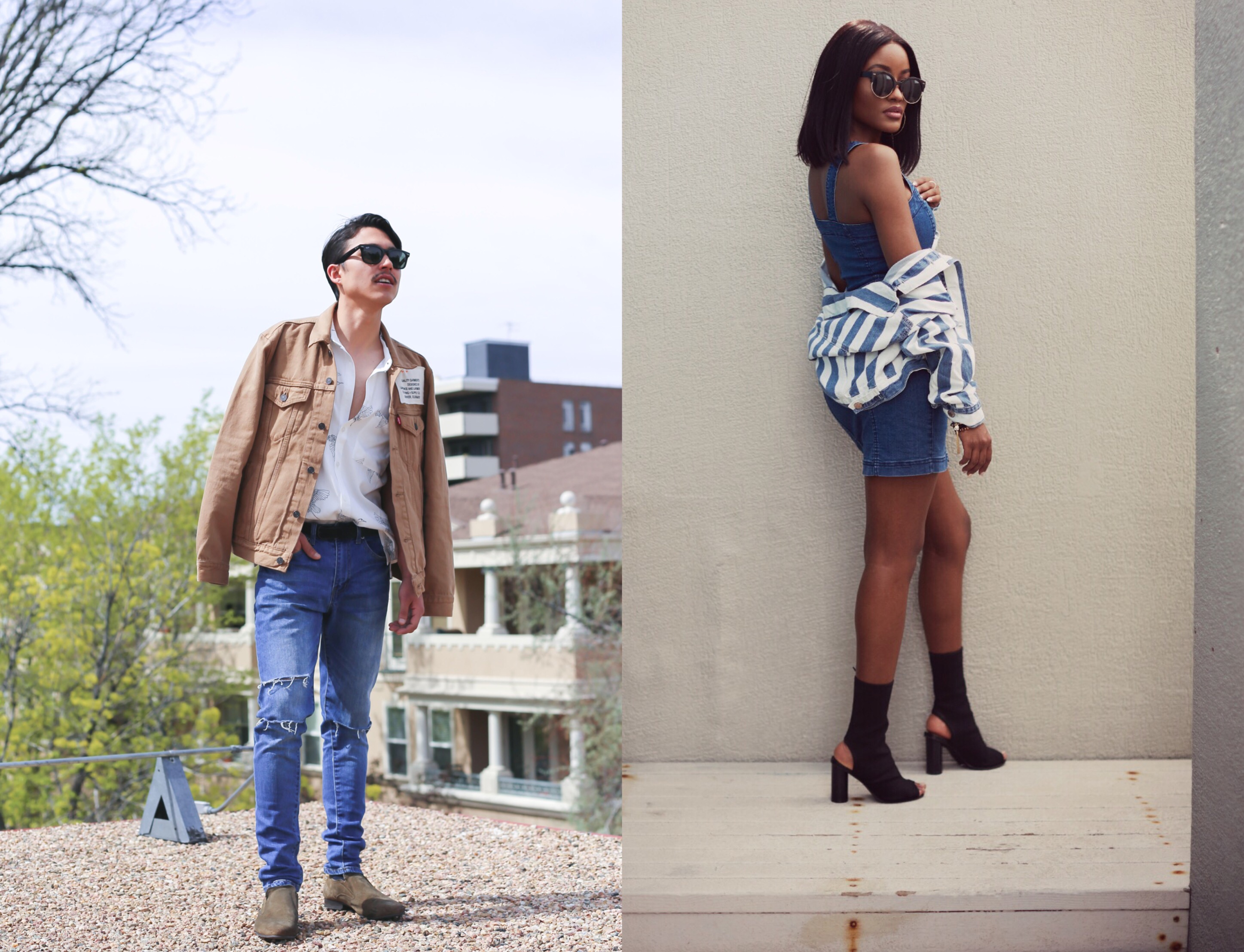 Where: Men's Lawrence and Larimer and Women's Forever 21
Cost: Lawrence and Larimer $90 Buy Here ; Forever 21 $32 Buy Here
The Lowdown: With the rugged brown men's denim jacket from Lawrence and Larimer's Detention Collection to Forever 21's vertical stripe novelty jacket, you can achieve the vintage look that is dominating 2018s summer. 'You'll notice '70s cool is in and here to stay. Even though the denim vintage look has been a staple in street style, you can elevate its classic outline by opting for newer versions of retro styles. The brown denim with stitched logo patches revives the freedoms of American adolescence while the women's striped denim jacket brings back the classic Coca-Cola commercial look that steeped its way into the streets ever since.
---
Stay True, Stay Classic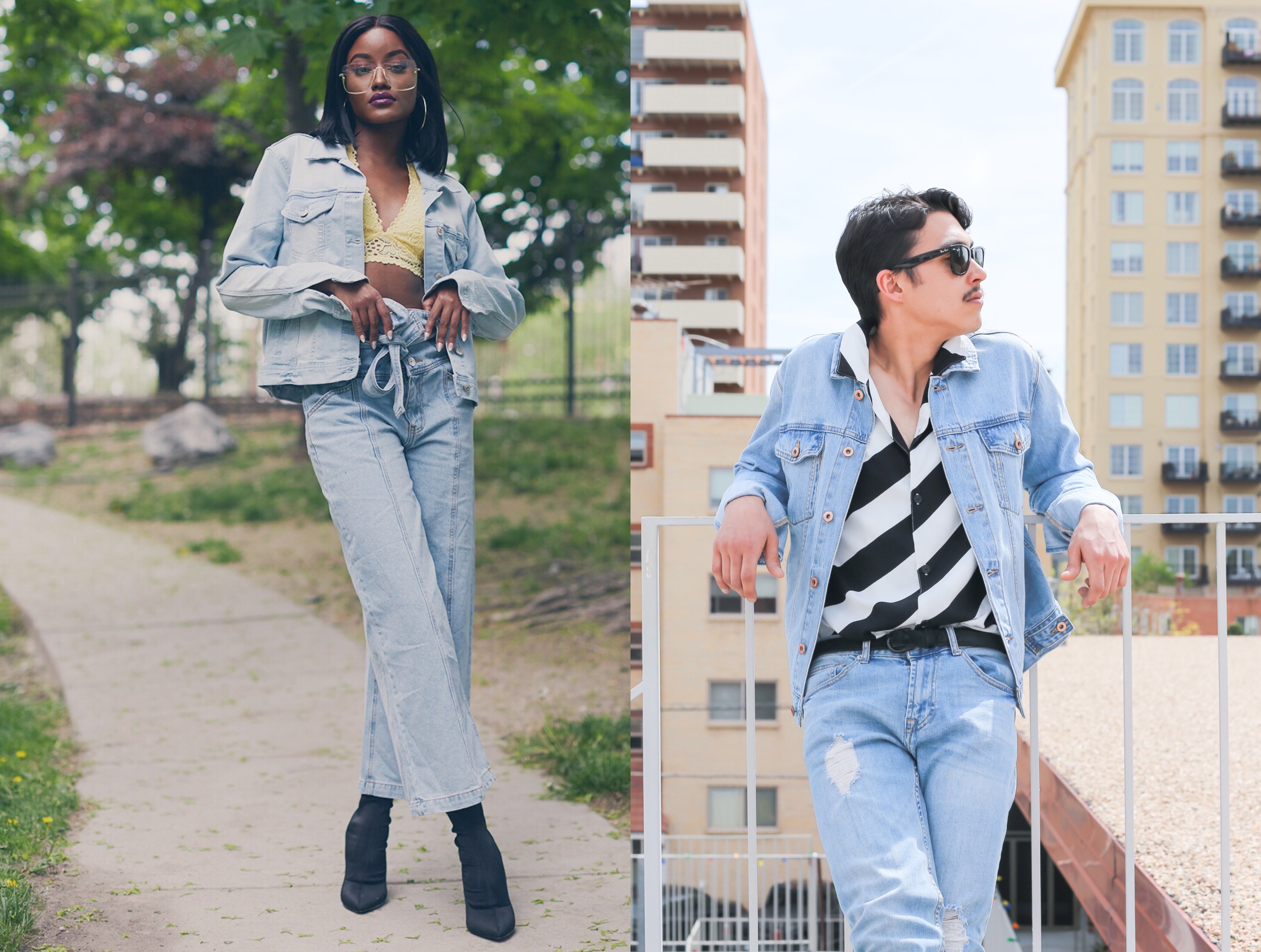 Where: Forever 21: Men's 21MEN and Women's Forever 21
Cost: 21MEN $29 Buy Here; Forever 21 $32 Buy Here
The Lowdown: Often called the Canadian Tuxedo, the denim-on-denim look is the ultimate classic way to go this summer. Usually put together with a darker wash, try for the light "already worn and washed" look for an upgrade to this particular style. Denver summed up in style would be the ultimate clash between country and city. The clean-cut light washed denim look is at the core of the city's western style. It continues to prove the classic look is going nowhere anytime soon.
---
Get Sporty For The Sun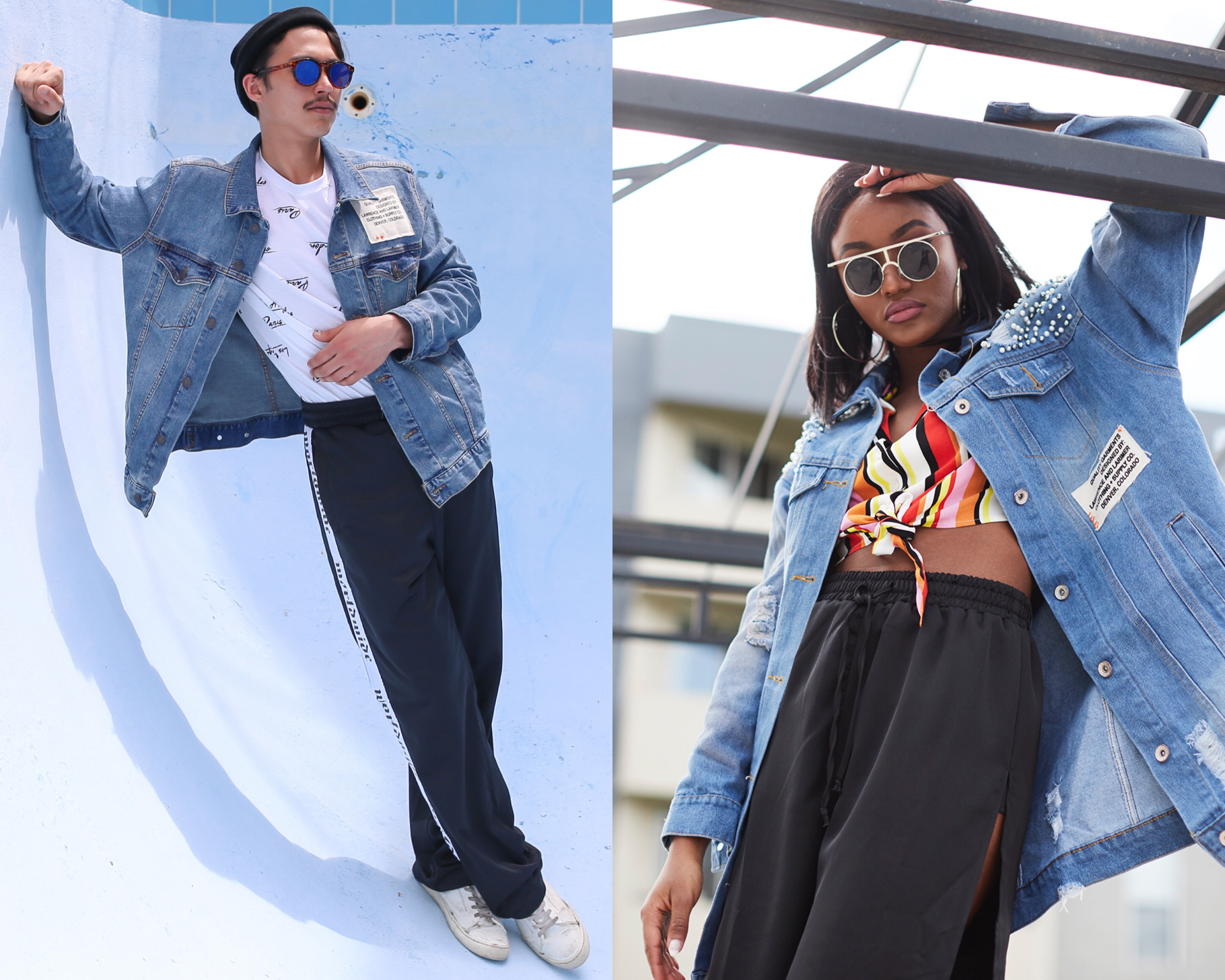 Where: Lawrence and Larimer and INFATUÉ
Cost: Lawrence and Larimer Men's and Women's $90 each Buy Here; INFATUÉ Women's $200 Buy Here
The Lowdown: There's nothing more nostalgic than the '90s sporty look. Another trend taking over this summer is the sporty logo-mania, oversized and studded choices for denim. The men's Lawrence and Larimer's "I will not talk in class" patchwork denim jacket from their newest collection and their women's oversized pearl studded jacket revamp the sporty look. INFATUÉ's McDon Gen-Z yellow denim crop jacket also has enough sport and feminine attributes for a fresh take on the '90s — especially with the brand's logo as one of the main details in the design.
Models Brandon Unpingco and  Dacy Luneberg
Photography Danielle Webster and Rebecca Grant.