When Boston native, Grace Buttorff, and Colorado native, Hailee Satterfield, met at The University of Boulder in 2007, the pair immediately connected with their interests in fashion. After graduating, they went their separate paths to work in fashion in different cities. They realized there was a shortage of boutiques in Denver, so the duo decided to combine their East and West Coast style to open Hailee Grace Boutique in Larimer Square. Their goal was to create a Denver staple that is affordable but trendy, and their success in reaching this goal is evident as they have been a boutique hotspot for five years. Their location and social media have played a large part in their success, but their longevity is due to their business savvy, price point and customer service.
303 Magazine: Tell us about the shopping experience at Hailee Grace and how you differentiate your boutique from other stores in Denver.
Hailee Satterfield: The store is named obviously after us and the store is like a home away from home, so we want the experience to be very light and fun. We want people to feel good and there's always no pressure to buy anything. We want people to come out with stuff that makes them feel better. Our store is different to other stores in Denver because of our price point — almost everything is under $120.
Grace Buttorff: When we buy, we only buy one pack [of each style] and that's it usually. We occasionally get a different color if it sold really fast and it is in high demand.
303: How did you start in the fashion industry?
HS: After college, I went to Los Angeles for a bit and I worked in fashion for a celebrity stylist. Grace is from Marblehead, Massachusetts and she would always talk about Newberry Street, which is saturated with boutiques. I'm from Denver and I wasn't raised on boutiques because there wasn't a lot of them, so Grace said there are all these stores at home, let's open up a store [in Colorado]. We were 23 at the time, but for us, it was really easy because we have been playing with clothes our whole lives.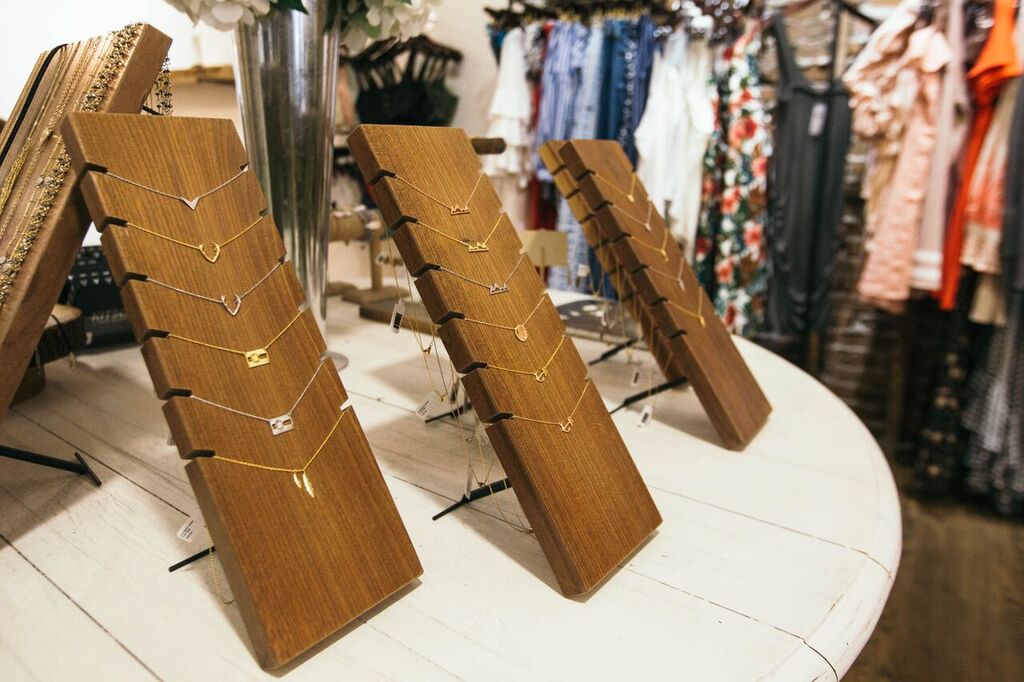 303: Congratulations on recently celebrating your fifth anniversary. Looking back, what did you envision when you both decided to open Hailee Grace in 2013? 
GB: This is actually our second spot — we were downstairs in a 600-square-foot space. We have been in this store for two years, and it was actually our third anniversary when we opened this one. It worked out perfectly. We had to make the move within a month and we flipped the store within three days. It was insane.
HS: Larimer trusted us enough because we were doing well and they upgraded us to this spot which was really nice of them. They have been very nurturing to us.
303: Have you seen traffic improve as you moved to a more prime location or would you attribute it to the growth of Denver that brought a stronger clientele?
GB: I would say both but I would probably give it more to the spot. When we re-opened, people were so shocked that we were on the block and thought we were a new store opening. It was funny how many people didn't know us, but we were still really successful.
HS: Just being upstairs and having our big blue bag out there makes such a difference.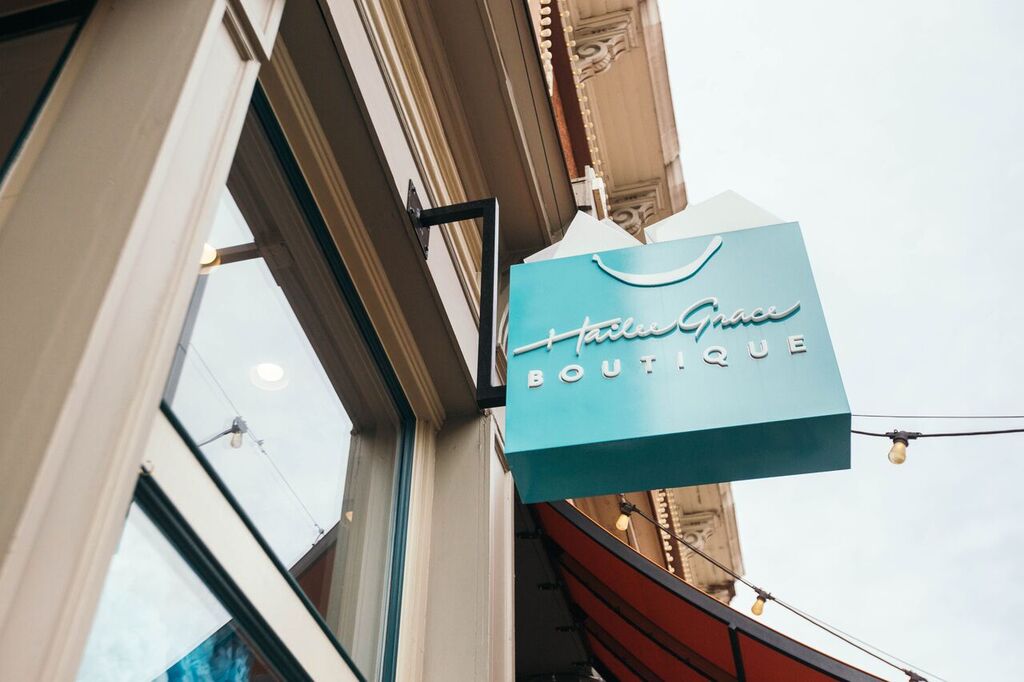 303: What resources are most invaluable to you for running your business? Has social media played a key role in your success?
GB: Social media absolutely drives sales. It's crazy how many people we've had in the last year or two see our Instagram stories asking us [to put items on hold or to send it to them]. It absolutely drives sales and excitement.
303: Describe your personal style and how it relates to the styles at Hailee Grace.
GB: We have merged a lot. I definitely think I brought some East Coast [influence] to it. Right now bohemian is really in and it's fun to play with different things. I think Hailee coming from LA was a good mix of East and West Coast.
HS: We spent so much time in Colorado, especially when we opened this store, that we had to keep it a little simple but we're always overdressed.
GB: Denver [customers] like their casual pieces and we have found the best casual brands. With the way we styled the store, you can buy a basic but it really fits nicely.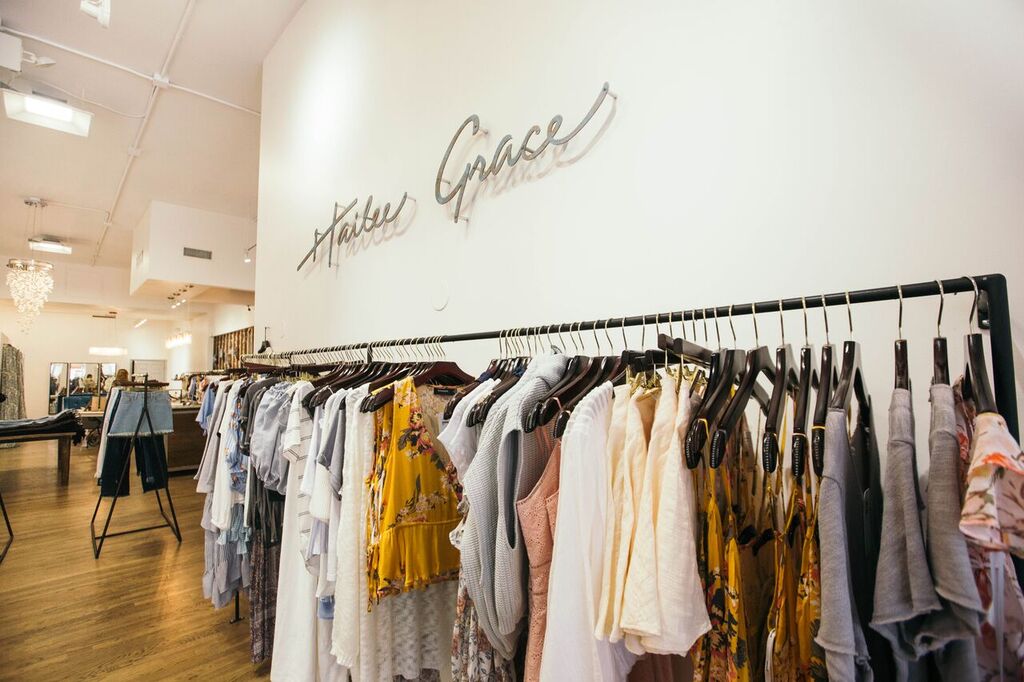 303: Where do you draw your inspiration for your buying platforms? Do you make joint decisions for buying?
GB: I like to say I'm diverse which gives me great inspiration for buying. I get dominant but I could never do it by myself. Hailee has her stuff and I think she's crazy and no one is going to buy it, and it's a perfect thing, so it's a great mix.
HS: Our style isn't that different so if she really wants something I usually trust her and we buy it, and I end up buying it when it comes in. It's nice that our brains are different because she picks up stuff that I would never, and it ends up being my favorite. One of our rules [is] if you can only wear it out on a Friday night or only a skinny girl can wear it, we can't buy it.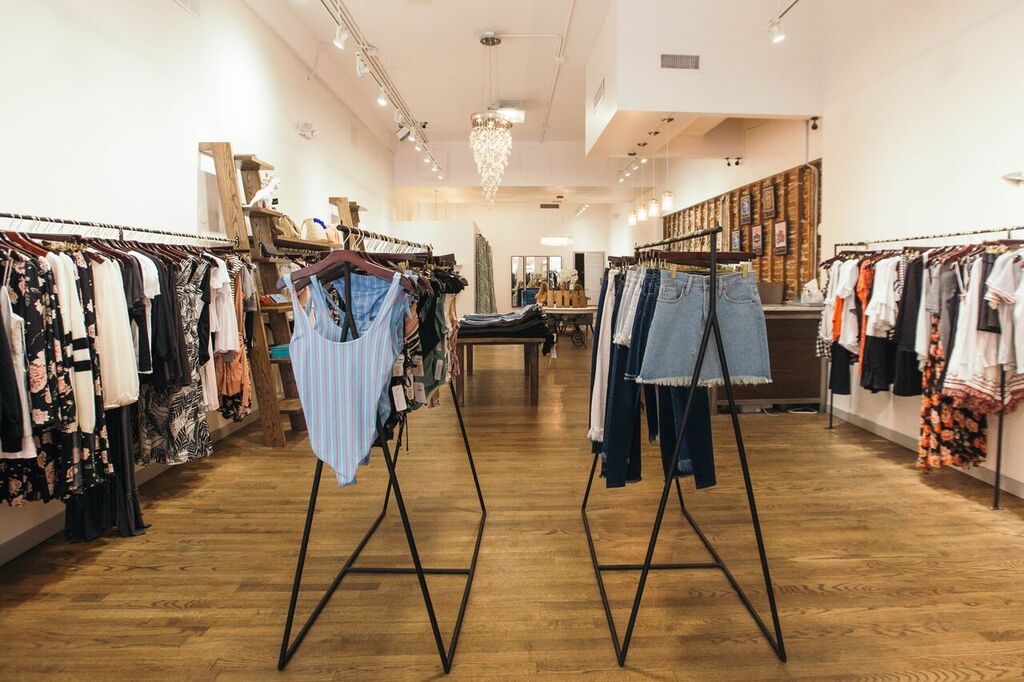 303: What does your buying platform look like?
GB: Five times a year we go to market in LA and they have scheduled times for us to go see the collections. In LA you can also get immediate items, so we bring six huge suitcases with us to bring the clothes back.
HS: Each year is different, so we will have more or less inventory it's nice because, for the most part, we can have the stuff in the store the next day. People know we're in LA and that's good hype for us and everyone comes in.
303: What is your favorite thing about running Hailee Grace? What is the most challenging aspect?
GB: It is like playing with my best friend all day doing dress up! I totally enjoy making people feel great about themselves wearing new, fun stuff that maybe they wouldn't have picked that they're excited about; it's a good feeling.
HB: My favorite thing is being our own bosses together which is pretty amazing. I'll see people in our stuff or see our bag and I'm freaking out. It's so cool because people can choose to shop anywhere, but they choose to shop our local boutique. The most challenging aspect is you can never turn it off.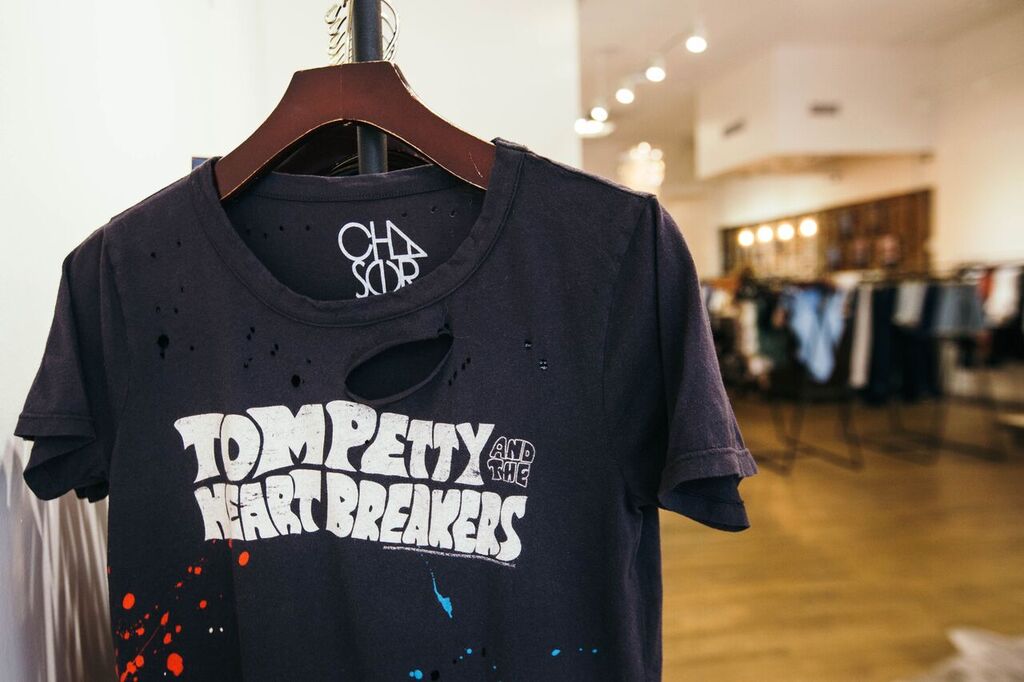 303: What are some of your favorite trends for this upcoming season? What is your least favorite trend at the moment?
GB: I'm really over the cold shoulder. I love jumpsuits, culottes and ruffles. I feel like the way they've done ruffles lately on the sleeves can be really flattering but not overwhelming.
HS: Jumpsuits are my favorite for summer. I love white shoes — white is big this summer — and so many good prints. Grace taught me about prints actually. It's a very tricky thing picking out prints; that's Grace's strong suit.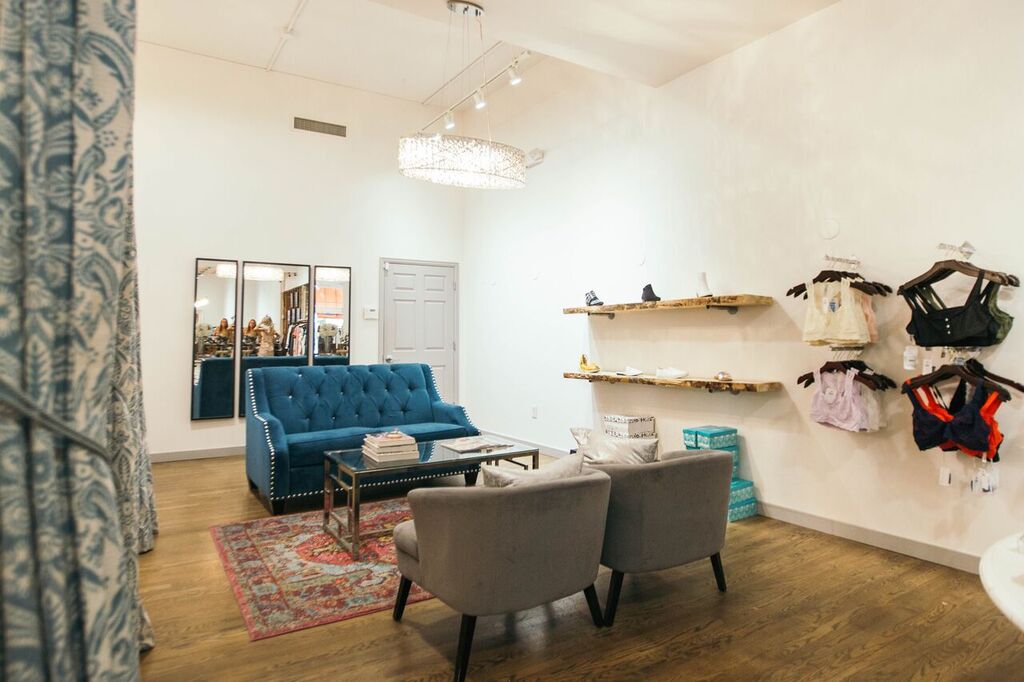 303: What is your best advice for anyone looking to start their own business in Denver?
GB: There's a lot of boutiques similar to us than there were when we first started out. Location, niche and business planning are important. We were sociology majors so we figured it out. Denver is such a great vibe for the shop local aspect. People really feel strongly about that.
303: What changes have you seen in the Denver fashion industry in the last five years?
GB: There are a ton more boutiques. We haven't changed, but our price has gone up a little bit from when we moved spaces because we picked up a few more expensive brands. It's not a different business plan, but we can pick more fun and different stuff. It has made us more unique so we can still keep what we had and just add to it. We try to keep it below $120. The tourists are always so shocked at the prices.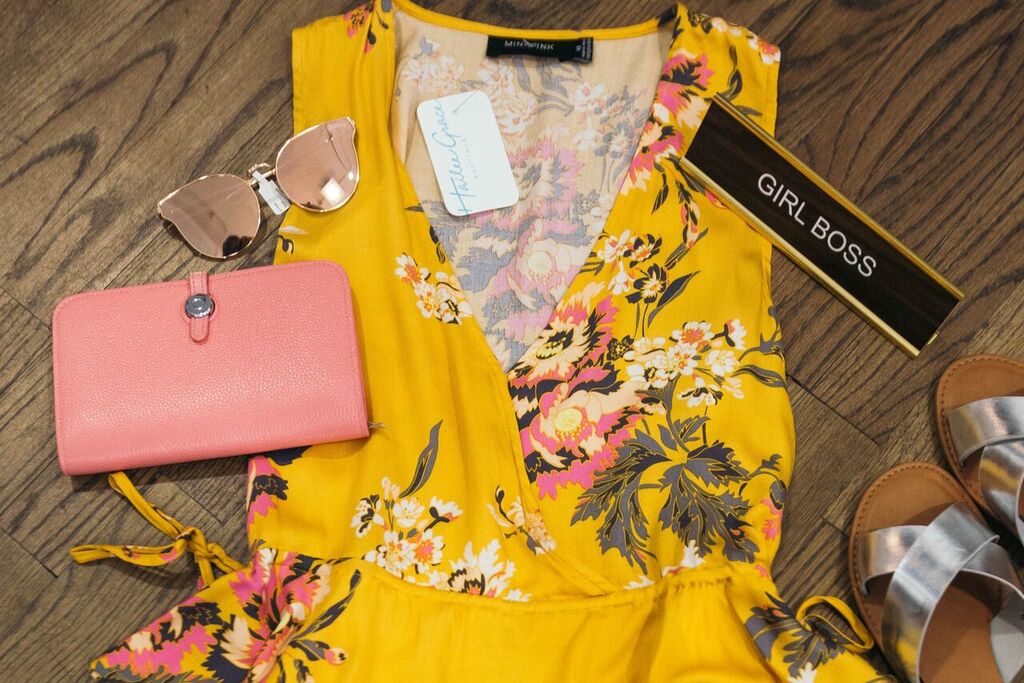 303: What do you attribute to your longevity?
HS: Our customer service. Our business relationship is also a huge part of our success. Grace and I work really hard. I don't think I could do this with anyone but Grace, and we're really good about it, and I think that comes into the store.
GB: We have to keep evolving. We can't stick with brands that aren't working, so we have to change it up. We have to think of different stuff and we have to think of new social media [ideas].
303: What makes your customer service unique?
HS: Our customers are always right. It's that mentality. They need to feel like they're taken care of, and they have a really high expectation of what they expect from us, which is fine, but we always have to keep that bar high because they can shop anywhere.
Hailee Grace is located at 1421 Larimer St, Denver.
All photography by Bridget Burnett.