This is an entry in an ongoing series for 303 Magazine, which will provide a range of local album reviews. It is our intention to highlight the talents of local musicians whether veterans to the industry or newcomers. Like the bands, the album can be fresh or something we just haven't had the power to take off repeat in the past few months.
"The truth is that John Statz got his heart broken in 2017. And another truth is that he did it to himself," reads the album description of John Statz's Darkness on the San Juans. Statz is a Denver folk and Americana artist who's been making music for over a decade. This week he's adding another notch to his musical journey with a new album, due this Friday.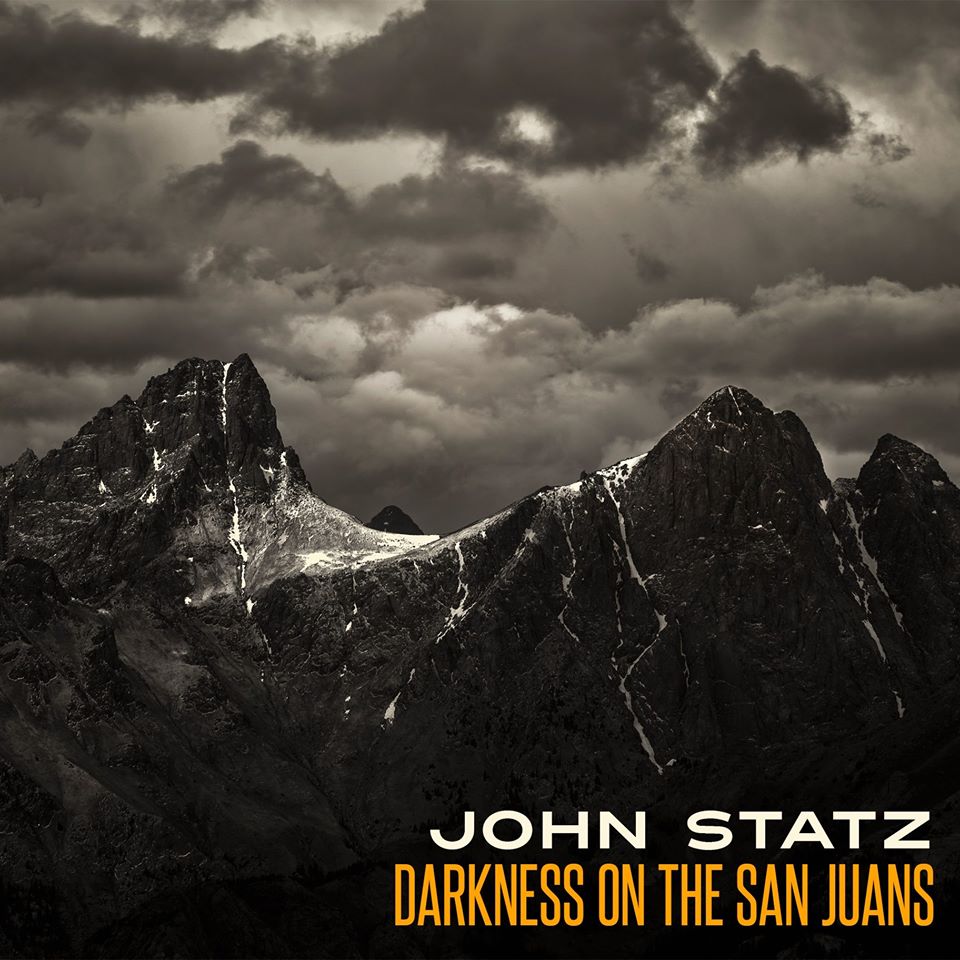 Darkness on the San Juans is Statz's seventh full-length album. With it, he proves himself to be not only endearing but also incredibly self-aware. This is reflected throughout the album with haunting yet passionate lines like, "I'm just a man who wanted what he could not have. […] I'm just a man who loved you but it could not last." It's an intimate portrayal of one man's battle — and his approach to consolation — with his thoughts, lifestyle and the remains of a former relationship. It isn't about Statz coming-of-age, rather it's about his growth into manhood — sporting maturity, like when he admits to breaking his own heart. It's something that any man can relate to, or even learn from. After all, Statz recorded the album during a time in his life when he was coming to terms with a failed relationship.
Now, where should you start with the nine-track LP, due out this Friday? Well, we recommend right at the beginning with song number one. "Long Time (Reprise)" is a short-and-sweet sample of what's to come on Darkness on the San Juans — harmonized backup vocals, acoustic guitar and a folky feel. From there the album will take you on an all-too-relatable journey through Statz's vision. 
Now, at face value, the album doesn't contain anything we haven't heard before. It's not a new sound or original concept. At times he just feels like another (probably living-in-Boulder) man with a guitar on his porch, fucking around. But the more you dive into the album, the more the originality and intricacies shine. His personality is woven into his songs, almost as if by listening to Darkness on the San Juans you're making an attempt to get to know Statz personally. He's a professional at putting his listeners in his shoes.
The musician claims in the album bio, "We retrace our steps. We look at what we thought we knew. We ultimately discover and face the truth under the stories we told ourselves along the way." Thus, Darkness on the San Juans is a pause for reflection — one that we strongly recommend as our local listen this week. 
"Darkness on the San Juans" is due out this Friday, May 11. In the meantime, check out his single from the album, "Ex-Lover" below.