Welcome back to our monthly Dig Into Denver series. At the beginning of each month, we deliver a food and beverage-based itinerary for the best ways eat and drink your way through the city — including what's recently opened and what's worth celebrating for no reason at all.
Bookmark this page to reference these Denver food events all month long, and let us know in the comments what Denver food events you'd like to see included in Dig Into Denver in 2018.
Newly Open
These are notable restaurants, coffee shops and bars that opened in Denver last month. For locations that we expect to open before the end of the year, click here.
Izakaya Ronin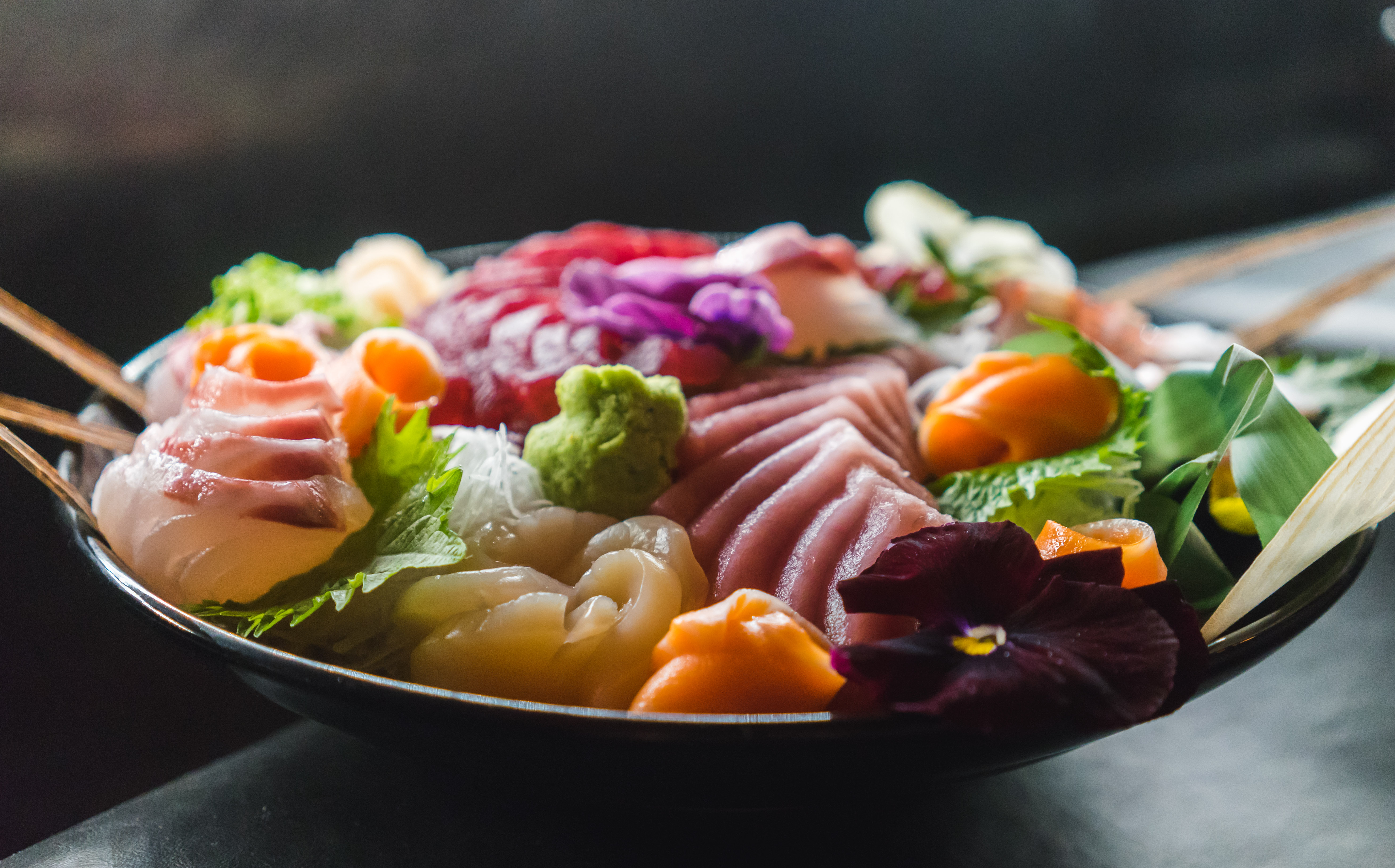 The Lowdown: Sushi Ronin — the acclaimed high-end sushi joint in the LoHi neighborhood — opens Izakaya Ronin tomorrow in RiNo.
Don't Miss: Come for the sushi and late-night ramen, stay for the Japanese whisky. Read about the restaurant's selection — and some of our favorite bites — here.
Bamboo Sushi
The Lowdown: After serving guests in Avanti F&B for a little more than a year, Bamboo Sushi opened a brick-and-mortar restaurant in LoHi in November. The team's commitment to sustainability makes the menu online any other.
Don't Miss: Our full recap of the restaurant is here — you won't want to overlook that wagyu beef burger.
Punch Bowl Social Stapleton
The Lowdown: After nearly three years of construction, Punch Bowl Stapleton opened November 18 at the iconic Stapleton Air Traffic Control Tower building. It is the 10th location for the Denver-based concept, but only the second in Colorado.
Don't Miss: The 32,000-square-foot space has a delicious menu, six bowling lanes, darts, giant scrabble, two private karaoke rooms, a photo booth, shuffleboard and bonzini — an eight-person Italian version of foosball. See a full look at the place here.
The Family Jones
The Lowdown: The Family Jones is a distillery-meets-tasting-room serving completely housemade cocktails and small plates in LoHi.
Don't Miss: Nothing cures the winter blues like three-cheese fondue with bourbon-buttered croutons. See more about its menu (including the one-of-a-kind cocktails) here.
Bonus — Whole Foods Union Station
The Lowdown: It's not a restaurant, but this new 50,000-square-foot Whole Foods at Union Station is a true food-lover's paradise.
Don't Miss: The Amazon buy-out of Whole Foods is very apparent, with lockers for Amazon orders and an area to purchase Amazon products like Alexa of the Kindle. Learn more here.
Excuses to Celebrate
As if the holiday season didn't fill your calendar enough, here are a few excuses to celebrate, eat and drink for no real reason. Keep this list handy for nights you're ready to get out of the house.
December 5: National Comfort Food Day
The Lowdown: As the weather cools down, all we're reaching for is comfort food. December 5 gives you a great reason to indulge freely.
Don't Miss: No matter how you define comfort food, we've probably got the round-up for you: Here are our favorite soups, must-try french fries or the best burgers we've eaten recently.
December 10: National Lager Day
The Lowdown: Raise a pint to celebrate National Lager Day on December 10 for the ultimate Sunday Funday.
Don't Miss: Our beer writer Alysia suggests a celebration at Bierstadt Lagerhaus. It's solely focused on traditional German beers. In her words, "The Slow Pour Pils isn't just a great lager — it's one of the best beers in the state with a presentation to match."
December 20: National Sangria Day
The Lowdown: Although sangria may seem like a summer sipper, its national holiday actually falls in December. We're not complaining.
Don't Miss: We shared our favorite sangria spots this summer, and we're confident many of those will win you over in December too.
December 28: National Box of Chocolates Day
The Lowdown: Life is like a box of chocolates. You never know what you're going to get. Except on December 28 when you get an actual box of chocolates to celebrate their national holiday.
Don't Miss: They may not all come in a box, but our favorite chocolate shops in Denver are sure to have something sweet for everyone on your list (or, just for you).
December 28: National Bacon Day
The Lowdown: Yes, we also celebrate International Bacon Day on September 1, but don't you think bacon deserves two days? If you agree, celebrate with us on December 28.
Don't Miss: Whether you're snagging a piece for breakfast, lunch or dinner, we've got all of your bacon fantasies covered here.
Eat Well, Give Back
Denver is a giving community, and there are countless events every month benefitting non-profits across the city. However, in Dig In, we specifically highlight food and beverage events that supporting food-focused causes and non-profits — those that tackle hunger, service industry assistance and more. And, with Colorado Gives Day on December 5, there's never been a better time to get involved.
December 11: GrowHaus Pop-Up CSA at Ratio Beerworks
When: Monday, December 11 from 5 – 8 p.m.
The Lowdown: As part of Ratio Beerworks' 12 Days of Giving, they're hosting a pop-up farmer's market at the brewery. You can stock up on fresh produce and learn about how they're feeding one of Denver's food deserts.
READ: How a Grocery Store is Becoming a Symbol of Gentrification in a Denver Food Desert
December 15: Soup Showdown for Denver Food Rescue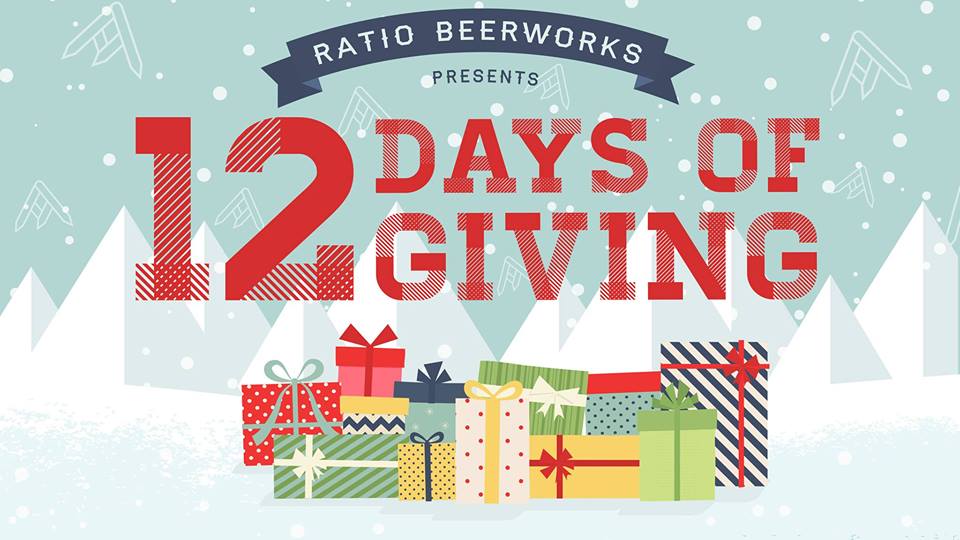 When: Sunday, December 17 from 2 – 5  p.m.
The Lowdown: Also at Ratio Beerworks, this can't-miss event will benefit the Denver Food Rescue. Head to the brewery for a Soup Showdown featuring chefs from The Regional, Comal Heritage Food Incubator, Tamayo, and The Preservery. Click here for more information.
December 21: Urban Farmer Holiday Bake Sale for CORE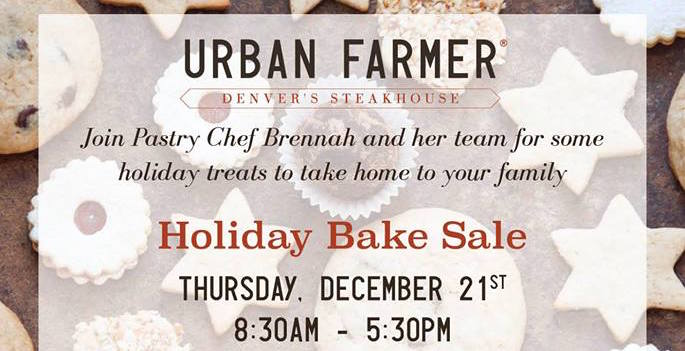 When: Thursday, December 21 from 8:30 a.m. until 5:30 p.m.
The Lowdown: Grab some sweet treats from Urban Farmer all day on December 21st for a good cause. All proceeds with benefit CORE — Children of Restaurant Employees.