After nearly four years of construction, the Union Station Whole Foods opens Wednesday, November 15 at 9 a.m. We got a glimpse of the 50,000-square-foot food-lover's heaven, and here's what you should check out.
The Food (Obviously)
This slideshow requires JavaScript.
While this Whole Foods has many of the department features we've grown to love from the grocery store chain — like the hot bar, soup station and abundance of groceries — its newest location is beyond. With more than 100 indoor and outdoor seats, this Whole Foods is more like a full-scale food market, with an in-house, fresh-to-order salad chopper, 12-tap blend-your-own juice bar and a mac & cheese bar with eight selections daily. It even has a smoker to prep locally sourced bacon, fresh seafood and more. You can also find local Colorado businesses serving inside the store, including Birdcall, Allegro Coffee Roasters, Fudmill bakery and a Tel Aviv street food station from Izzio Bakery and Etai's Bakery Cafe called TLV that serves shawarma, falafel and more. Adding to the local focus, you can expect more than 20 Colorado brews on draft.
Amazon Add-Ons
This slideshow requires JavaScript.
Amazon shocked the world when it bought Whole Foods for $13.7 billion in August. While the integration wasn't obvious inside the Capitol Hill Whole Foods — which closed on Sunday — the partnership is clear inside this new location. Amazon lockers line the entrance, where you can return or ship items from Amazon.com directly to the store. There's also an Amazon pop-up near the entrance, where you can buy Amazon products like the Kindle, Alexa or smart TVs while shopping for groceries. It's one of five Whole Foods locations in the country that features this new addition to the store.
Opening Festivities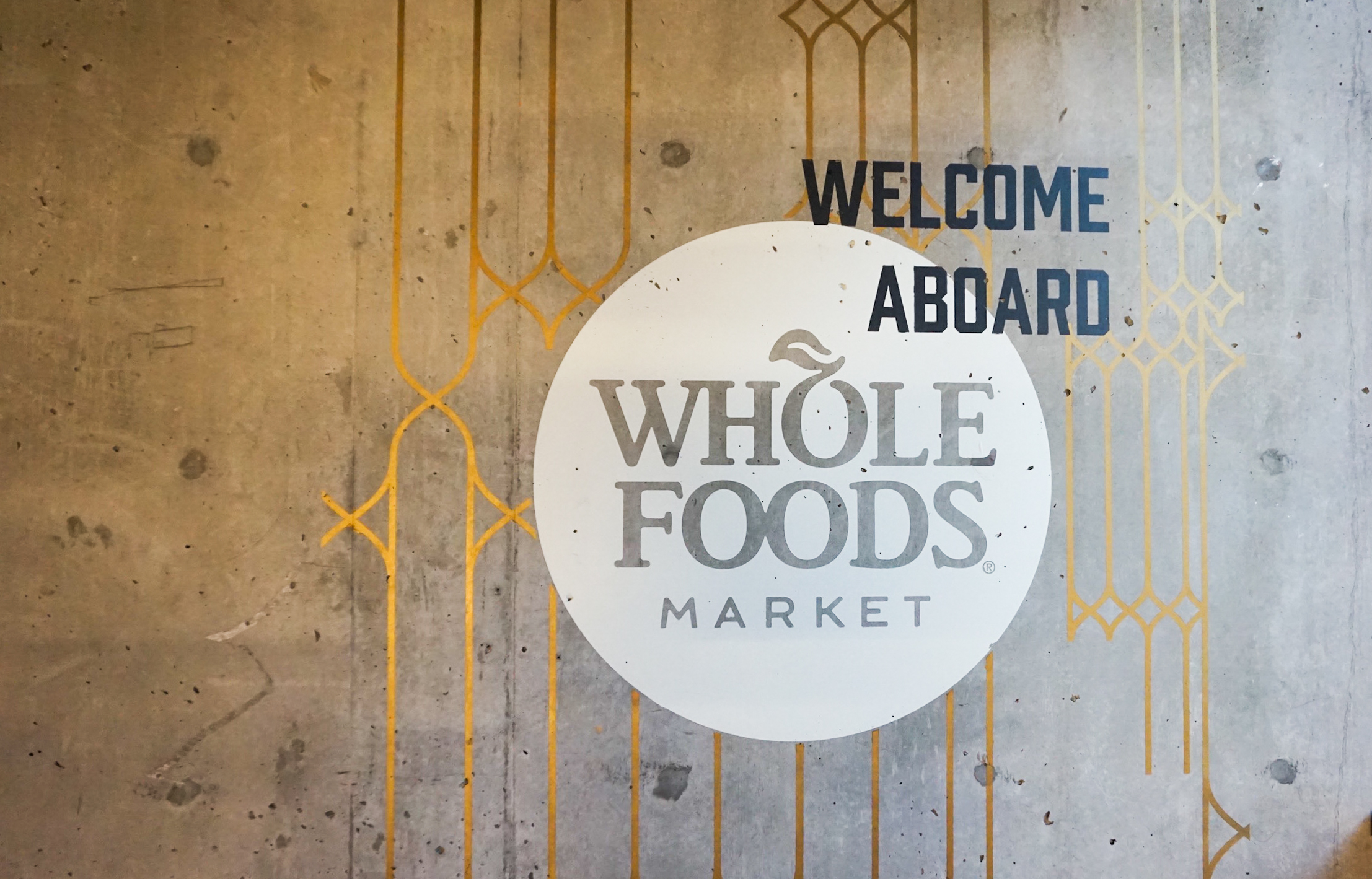 If you can make it to the Whole Foods opening on November 15, it may be worth the trip. There's free parking, and the team is hosting with giveaways and free samples all day, along with live music all day and tastings of Breckenridge Brewery's award-winning Maibock. KBCO will broadcast live onsite and give away tickets to see the Lumineers and My Morning Jacket from 11 a.m. to 1 p.m. To top it off, Whole Foods will donate 5 percent of proceeds from opening day to the Denver Public Schools Food & Nutrition School Lunch Program.
Whole Foods Union Station is located at 1701 Wewatta Street, Denver. It is open daily from 7 a.m. to 10 p.m.
All photography by Alexandra Palmerton.
Editor's Note: an earlier version of the piece stated that Whole Foods was opening November 14 at 9 a.m., it is actually Wednesday, November 15 at 9 a.m.