Looks like Red Rocks is going to get weird this summer. Just this morning, Die Antwoord announced their first headlining performance at the iconic venue to go down on Aug. 20. The polarizing and often controversial South African rave-rap group is known to put on a bizarre spectacle and their debut Red Rocks show should be no exception.
After months of speculation, the show has finally been put back on the map and confirmed by AEG. In February of this year, Die Antwoord posted on Facebook about their Red Rocks debut and even created an event for it on Bandsintown, but all information was soon after removed. After inquiring with Die Antwoord and AEG, no comment was returned. You can get caught up in our article here.
The group's electrifying appearance in Denver last September was at a junction where the group's future was up in the air. Having noted their intent to release a total of five albums, Die Antwoord released their fourth Mount Ninja and da Nice Time Kid on Sept. 16, 2016 and performed what many considered to potentially be their last show in Denver. But alas, even if their fifth album is their last, they've since stated that they'd still pursue music in some capacity but that they'd want to, "Leave the legacy perfect than muck it up with a slow decline."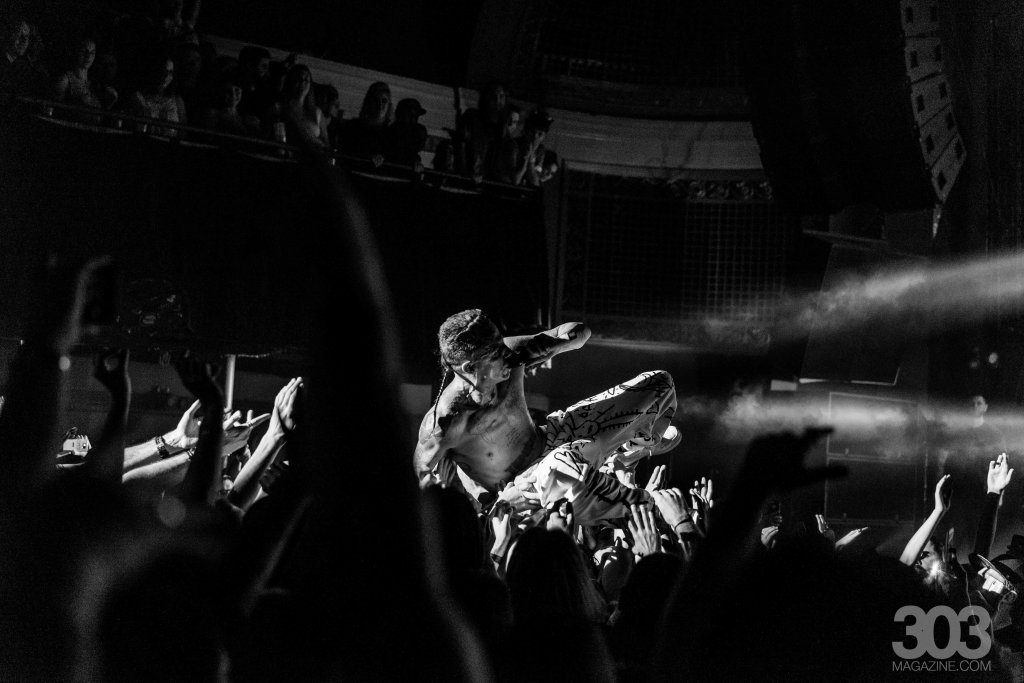 With the announcement of their 2017 Love Drug World Tour, the group shows no sign of slowing down anytime soon. One thing is for sure though, this Red Rocks performance will be one for the books.
Tickets go on sale Friday, May 12, 2017 at 10 a.m. via AXS, presale begins Thursday, May 11. Check out our review of their 2016 Fillmore show here and a gallery by Meg O'Neill here.