I first discovered Boo Seeka at Red Rocks which, according to the Australian duo, was their first tour in the United States. They opened the show for Cherub last year and put on one hell of a performance. Cherub themselves even claimed Boo Seeka was one of their favorite tour-openers ever, and with only five songs released it's surprising that Boo Seeka has already generated so much steam. I mean, they're five songs deep and they've already played Red Rocks. Did I mention they're selling out headlining tours in Australia? The U.S. can be slow to catch on to out-of-country artists, but these aussie dude's will be the talk of the American music scene in no time.
Retrofette opened the show with some '80s synth-vibes. Catchy and danceable, the music got the crowd moving a bit before the headliner took the stage. Retrofette had no guitar and no bass rather three keyboards/synthesizers. Towards the end of their set they covered "Don't You Want Me" by the Human League – a suitable cover for Retrofette.
Next up was Boo Seeka – and with such a small selection of songs released, I was curious as to how the rest of the evening would go. The duo opened with two unreleased songs and/or covers that I may have not recognized. One thing that was certain is that the moment Boo Seeka began playing their dreamy alt-pop tunes, the crowd was impressed. I couldn't help but think to myself, "damn, these guys are going to be huge one day."
"Kingdom Leader" began but it wasn't what the crowd expected. Boo Seeka started the single with an acoustic rendition before cranking it up and moving into the full song. Then they started their new single, "Does This Last" which was released just days before the Lost Lake show. The singer prefaced the new single with, "This song didn't even exist four weeks ago. We were in the studio and just fumbling around with the guitar in the back seat. We went to the studio three hours later, wrote this song and put it out this week."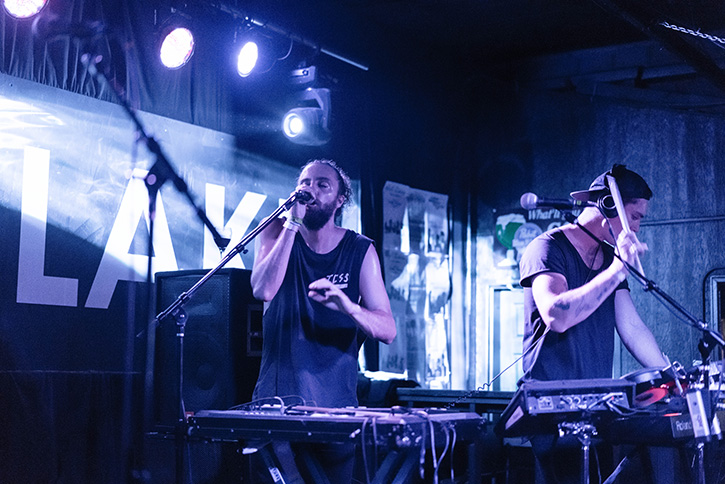 I'm not sure what they closed out with, but whatever it was – it was epic. The singer dropped the guitar to double-team the synth-pads, resulting in an electronic jungle-beat that had the crowd saying "no… don't go." They did go – but only for a moment. Boo Seeka returned to the stage for one more song – "Fool."
The singer delivered his impressive vocals with spiritually-fueled hand gestures and an overall energetic presence. Minimal instrumentation was utilized – a guitar, drum pad and synth pad – to make a variety of sounds in different ways. The duo expressed modesty though they had travelled far just for this Denver dive-venue show. They thanked the 30-40 person crowd and delivered an incredible performance, just as if it were a sold-out stadium.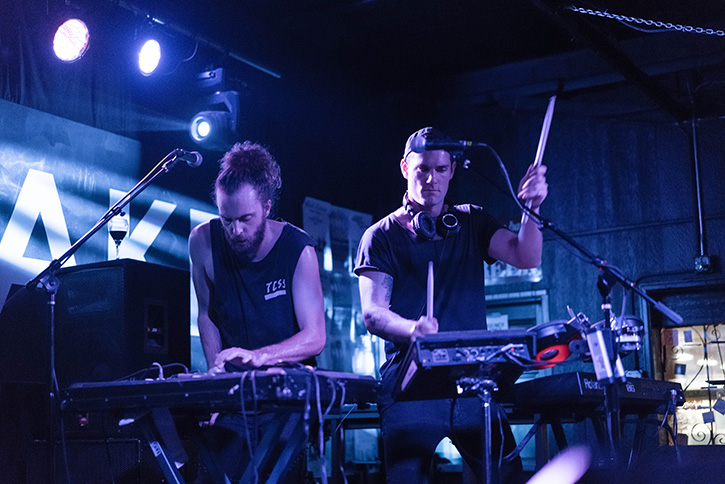 Boo Seeka played all five of their U.S.-released songs along with a couple covers including "Sweet Dreams" by Eurythmics and "Pilgrim" by Mø. They also played some new material and it's safe to say, if you're a fan of their singles, get excited for what they're holding out on us. It seems as if Boo Seeka has a full album ready to go which we should be lucky enough to hear this year. And when that album drops, their time will come. Boo Seeka is destined to sell out headlining U.S. shows in no time. I'd bet on it.
All photography by Meg O'Neill. Check out our full gallery here.