This is an entry in an ongoing series for 303 Magazine, which will profile a range of industry professionals and the stories behind their tattoos. It is our intention to highlight the talents of local tattoo artists where possible, while demonstrating the narrative power of imagery by putting front and center a form that continues to fascinate the curious.
It's no coincidence that Josh Olsen has a greenhouse tattooed on his right forearm. The chef-turned-farmer spends his days inside 6,000-square-foot greenhouses, educating students on sustainable agriculture and building an unlikely partnership between Jefferson County Public Schools and Denver's restaurant community. In addition to his roles as partner and head of farming operations at downtown's Squeaky Bean, Olsen works at Warren Tech, a technical high school located in Lakewood. In 2014, Olsen helped resuscitate an abandoned acre of land. Currently, he and a group of students grow and harvest food for the Squeaky Bean and other downtown Denver restaurants, the Union Station Farmers Market and Warren Tech's culinary program.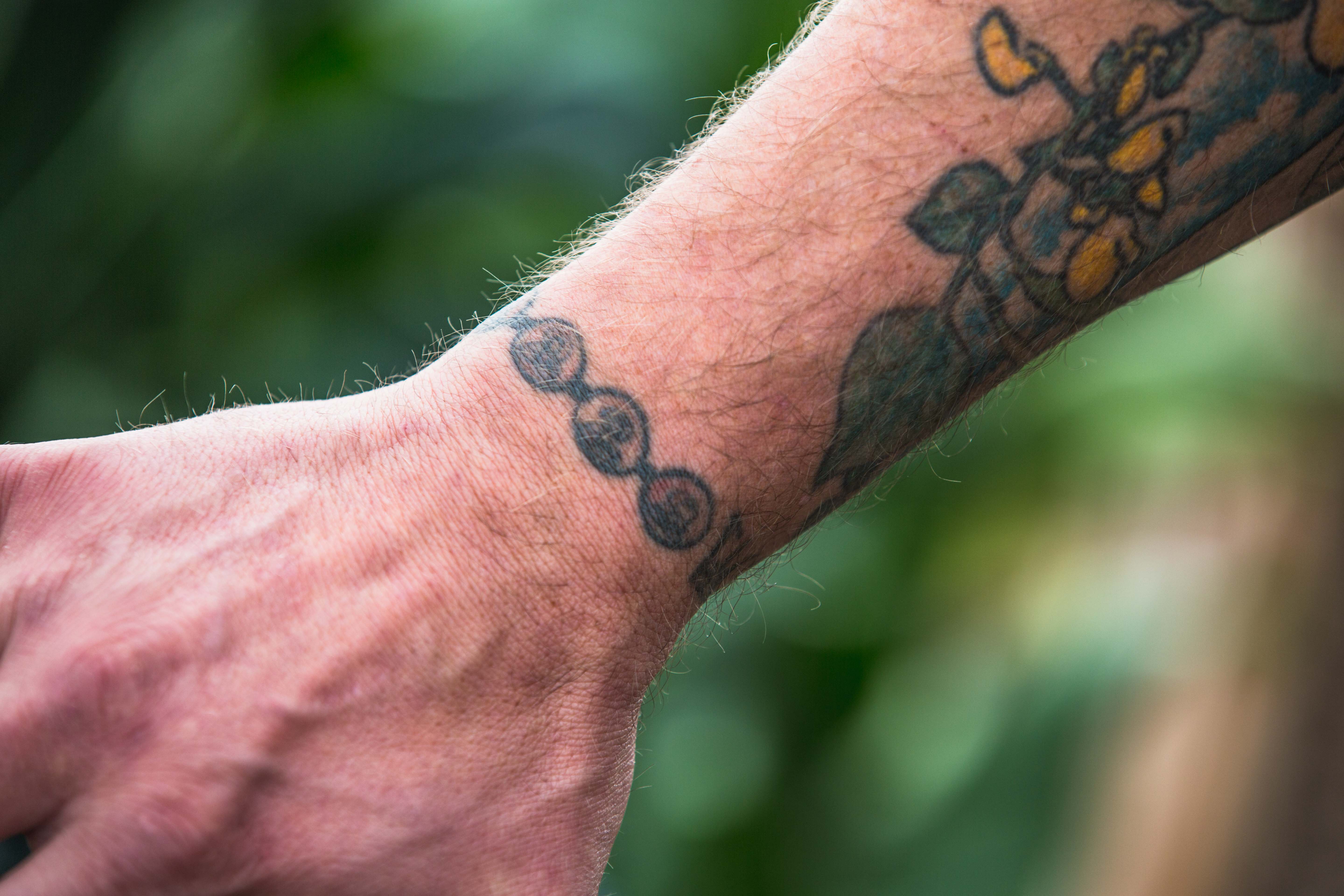 While his artwork may seem like a portrayal of Warren Tech's greenhouses, Olsen received the ink years before his current position — and not before his first culinary-themed piece. Look closely, and Olsen's arm is home to two disparate, yet unified tattoos. The first, an interlacing bracelet of Japanese kanji calligraphy and Buddhist prayer beads, was completed in 2005, when he was working at Panzano. "I've always worked in an open kitchen, so I wanted to have a bracelet or something that [diners] were geared towards," said Olsen. "You see the food, you see the art.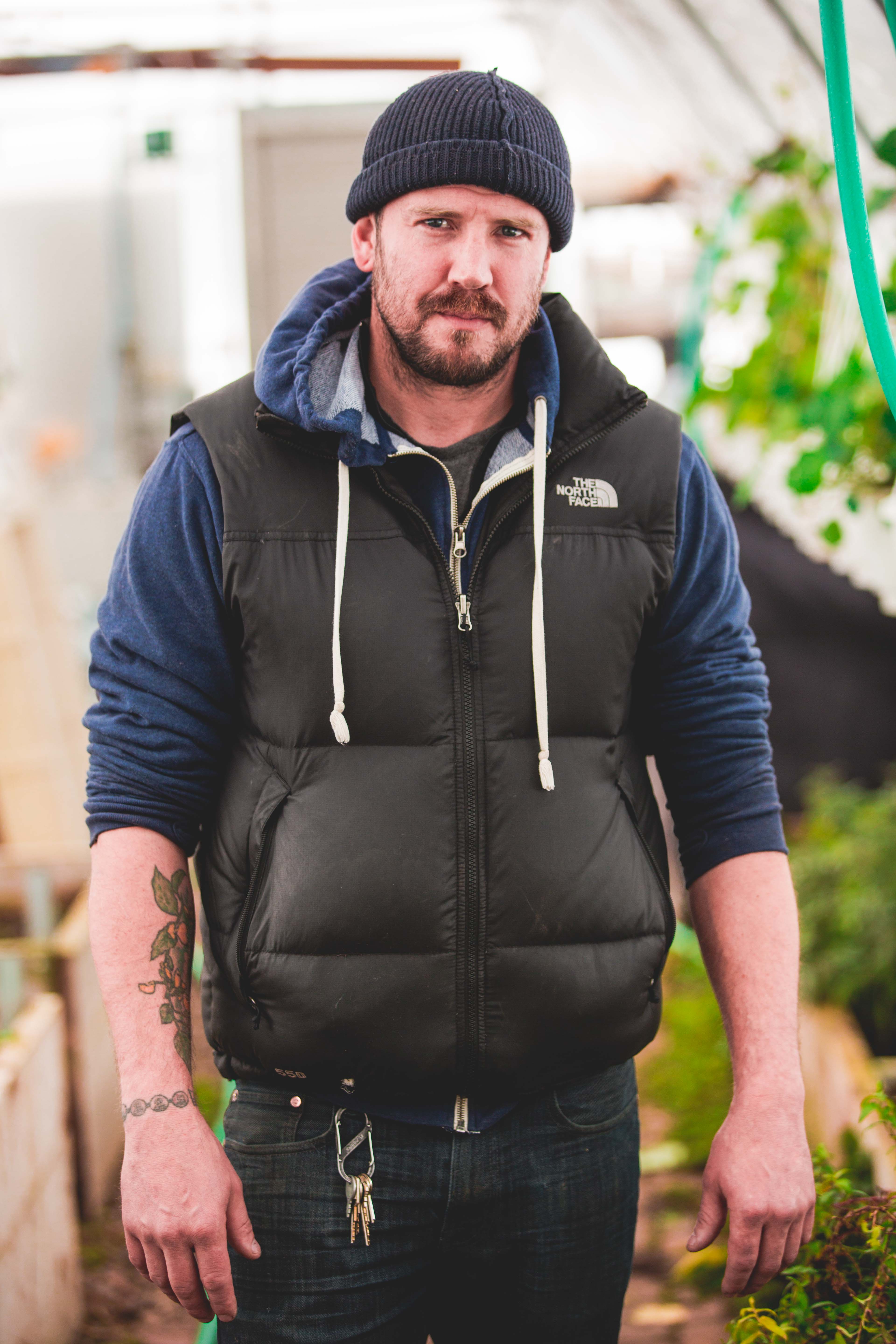 After leaving his sous chef post at Panzano, Olsen became a partner at the Squeaky Bean in 2009, where he cooked and maintained the restaurant's 1,600-square-foot raised beds behind their original Highlands location. Also around this time, in 2008, Josh began working at Aspen Moon, a biodynamic farm in Longmont. "I got the farm bug at that time," said Olsen.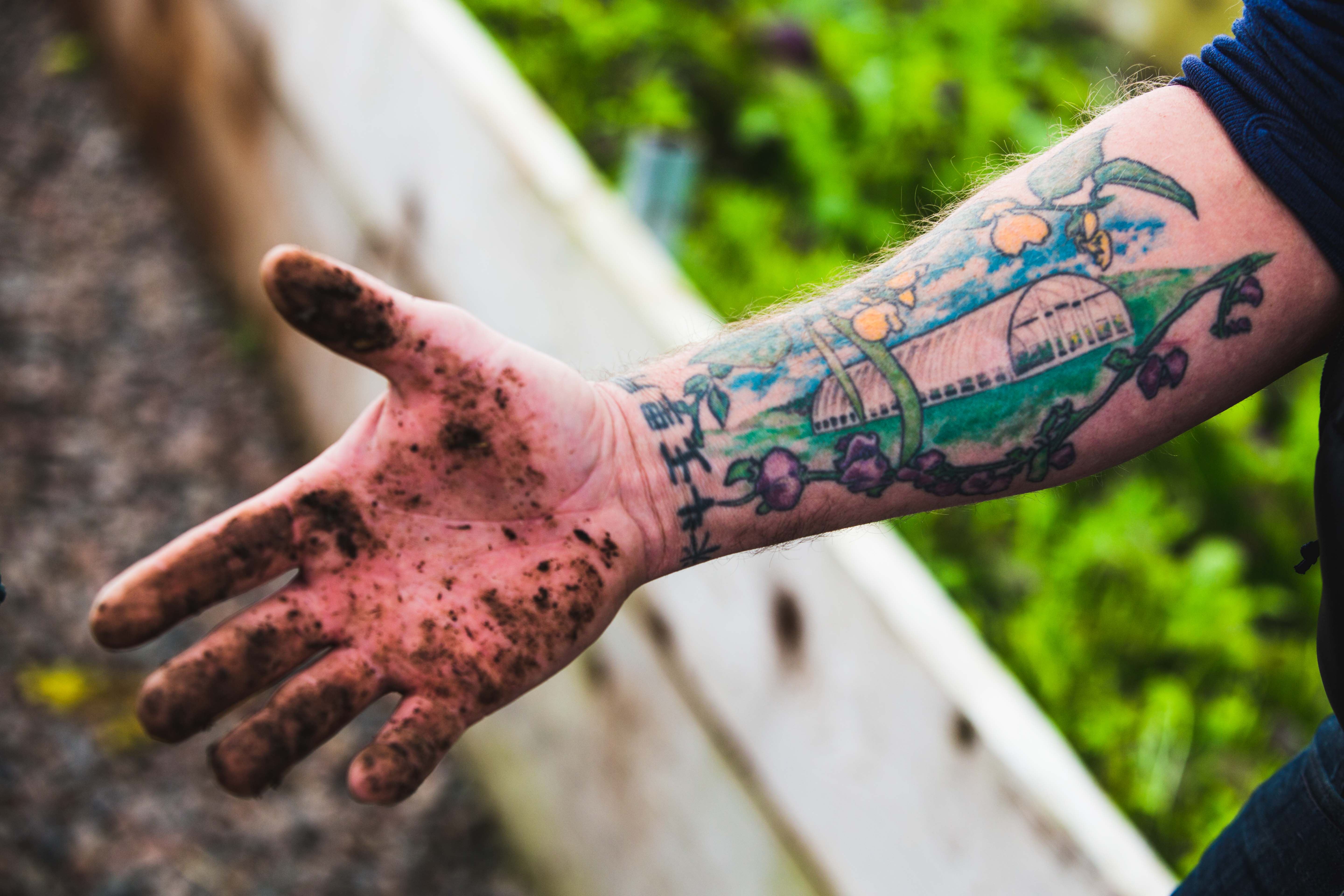 To visualize his new passion, Olsen presented an idea to an artist at Denver's Sol Tribe Tattoo & Body Piercing. The resulting tattoo depicts a hoop house interlaced with a pea and bean plant, the latter of which pays homage to the Squeaky Bean. Olsen explains the piece represents a greater relationship between earth and food, and builds on the spiritual implications of his bracelet tattoo. "The idea is that the vines are being fed with my blood," said Olsen. "It's the blood of the veins going into the plant, through the farm and ending up at the culinary art — the passion of food."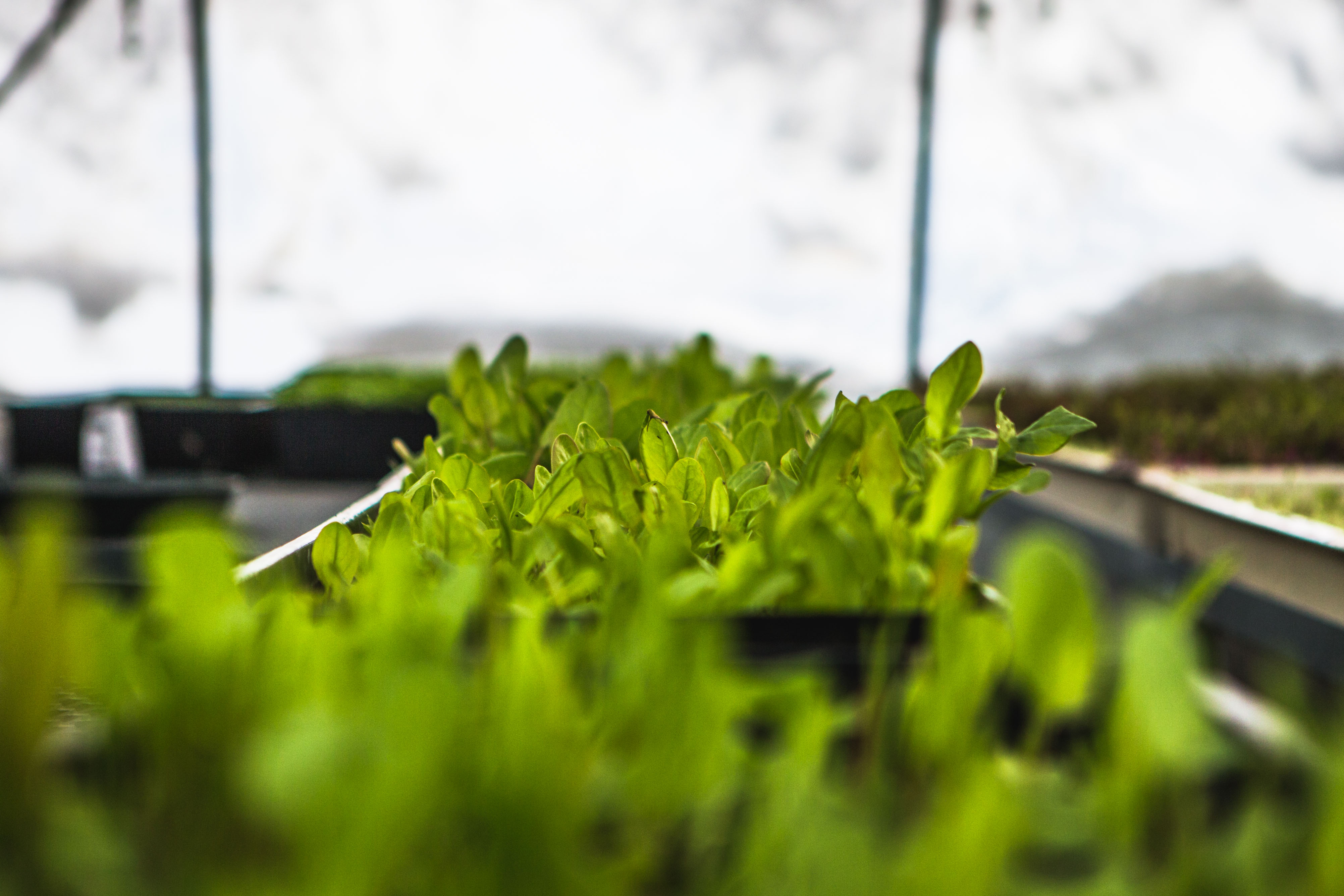 Olsen plans to add to his collection of tattoos, and like his current pieces, will draw on personal — and spiritual — culinary experiences. For the past seven years, Olsen has volunteered to feed the homeless with Loaves and Fishes, a community non-profit kitchen in Biloxi, Mississippi. This annual October pilgrimage, which has inspired the Squeaky Bean's community-driven Thanksgiving Feed, will serve as inspiration for his next tattoo, which Olsen says will be based on the Loaves and Fishes logo. As Olsen fills his body with artwork influenced by the intersection of food and humanity, it's apparent that a greater philosophy drives his craft. "I was given a skill set," said Olsen. "With my spirituality, I've got to use it."