Keeping up with restaurant openings over the past year or so has been a difficult task to say the least. It seems as if every other week, an acclaimed chef or restaurateur opens the doors of a new concept, causing my incessant list of must-try spots to expand. With this in mind, I finally had the chance to dine at Bar Dough several weeks ago. Helmed by Max MacKissock, formerly of the Squeaky Bean, the restaurant's creative take on Italian food has made waves in the greater dining community since opening late 2015.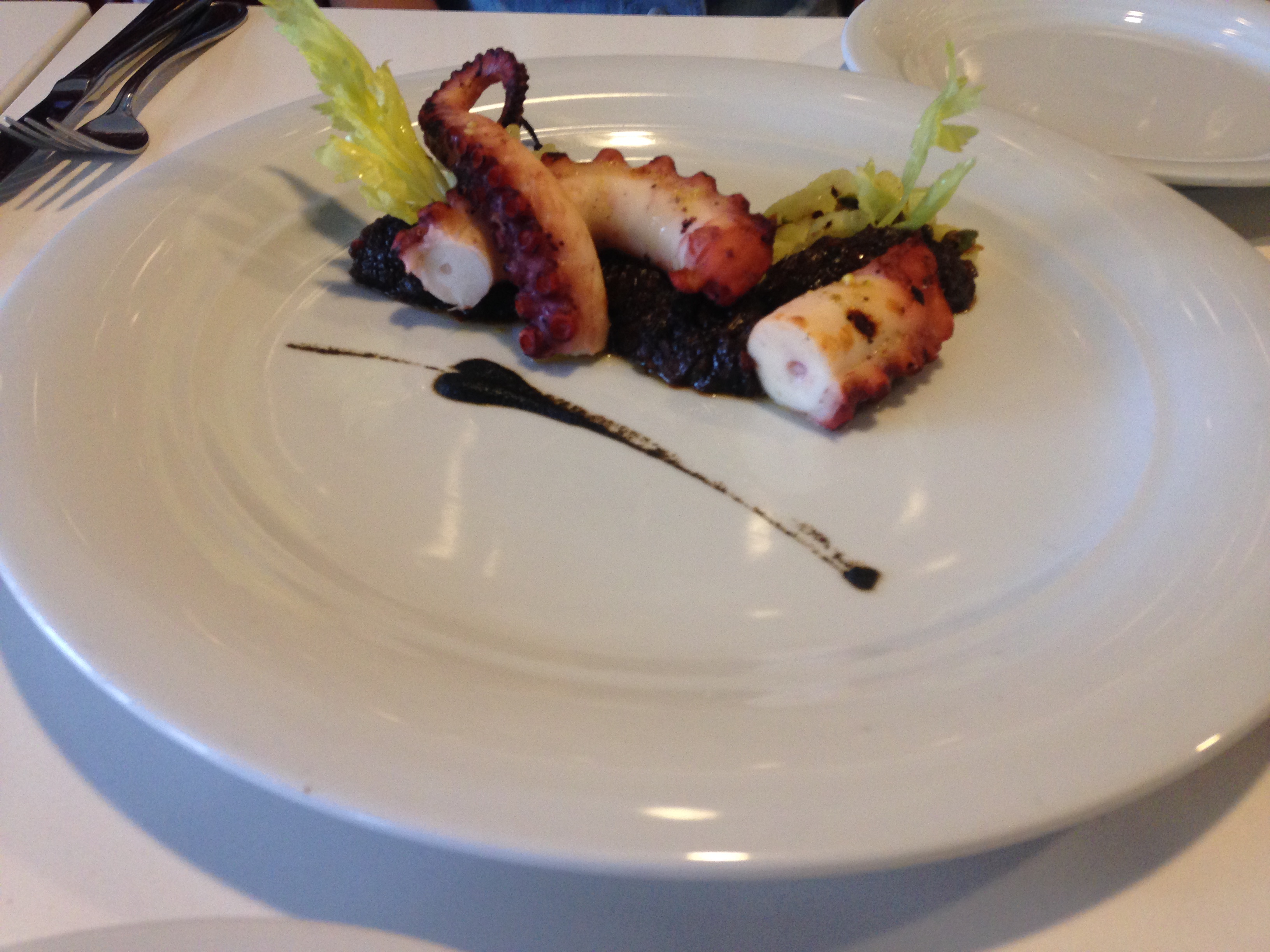 While the entire experience was textbook fine dining—albeit entirely comfortable and relaxed—a standout dish was the grilled octopus antipasto. Those familiar with MacKissock's stint at the Bean will be pleased to indulge in such a creative, successful dish. The octopus is boiled and grilled, resulting in a perfectly cooked, tender display of kitchen mastery. What makes this dish really shine, however, is MacKissock's willingness to experiment with and reinterpret Italian flavors. Consider the eggplant two ways. Sure, the eggplant paste is great for dipping the octopus. But what's truly stellar is the plate's bed of caponata, a tangy reduction of eggplant, tomatoes and capers, slow-cooked with apple cider vinegar and sugar. A marriage of sweet, sour and savory, think of it as a Sicilian-style ratatouille. Adorned with celery and pistachio for a fresh crunch, the dish is a fine representation of the flavors, talent and ambition of Bar Dough.
All photography by Trenton Reed.