So you're single in Menver. It's okay, there are plenty of other people searching for love, one night stands or a final summer fling. Where can you find these elusive love-seeking Denverites? Just keep reading, we've got you covered.
The Book Worm
You may want to cuddle up next to bae at a fire while reading a Mark Twain novel and reminiscing about the good ol' days. Head to Fiction Beer Co. or the Book Bar to find your perfect match. Books and wine? Few things are more romantic. Perhaps Tattered Cover would be a hot first date. We can see it now, Harry Potter and the One Night Stand. 
The Partier
The love of your life loves to drink and have fun. They're down to try anything and are the life of the party. This perfect partier can be found at a 303 Magazine Pool Party. BONUS: swimsuits. And, if you can't make it to a pool party, year-round Mile High Spirits keeps partiers' boozy dreams alive.
The Athlete
Chiseled abs and perky glutes galore are at Wash Park. Take a jog (because you don't want to be too sweaty for your sweetheart) around the large loop to get a full scoop of the singles. Once found, make your move in the flower gardens for a romantic setting. Or, try your luck at the volleyball nets for your ace. If Wash Park lends you no luck, there are plenty of races to meet active and attractive singles. On August 6, The Rugged Maniac will challenge contestants with a three-mile run and obstacles. There's a trampoline and a massive water slide, need we say more?
The… Mature
Maybe people of your age just don't do it for you. Get out on the prowl and head to Cool River. Since it's in DTC, rest assured these goers are smart, educated and well-employed. If your mature love isn't found in DTC, head to Williams and Graham, where tucked behind a bookcase, you'll find the perfect speakeasy setting to chat over fine scotch and whiskey. Another classic place with over 60 selections of cigars and single-malt scotches, Churchill, is a place mature love can blossom.
The Fashion Forward
Style icons like Sarah Jessica Parker, Audrey Hepburn or George Clooney may not be walking around Denver, but there are plenty of stylish and fashionable singles strutting around town. Pick up more than just a vintage sweater at the Denver Flea, and pick up your next stylish significant other.  Together, you can browse over 150 venders and catch some major style-inspo from 22,000 attendees. What better place to take your new stylish lover than Denver Fashion Weekend? See all of Denver's movers-and-shakers in the fashion industry in November, just in time for cuffing season.
The Music Lover
PLUR together or just rock out with love at Larimer Lounge, Hi-Dive or Lost Lake. These smaller music venues are a more intimate setting to meet music lovers. The Denver Post's Underground Music Showcase is sure to host some of Denver's die-hard music fans. Find the sound you want to meet your next heartthrob to with our UMS playlist.
The Animal Lover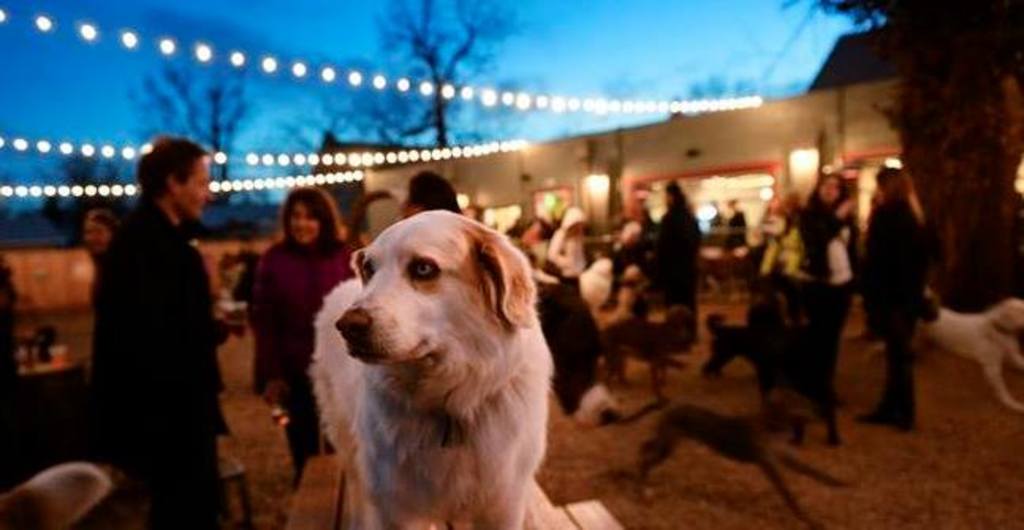 What's not to love about an animal lover? When you two lock puppy eyes Sarah McLachlan will cry tears of joy and maybe even sing a happy song. The Cat Cafe is a claw-some place to have a romantic mewment, just leave your caitude at home. Okay, we're done with the cat puns…for meow. If man's best friend is more your style, find your doggy-loving darling at some of Denver's best dog parks. Let your pup loose and emotions run wild at Stapleton's dog park, Greenway Park or the Lowry Dos Park. See all of Denver's dog parks here. Also, come November a dog-friendly brewery is scheduled to open in November. Get the full details here.
Maybe you have allergies, or maybe you just really like virtual animals, if so try a popular Pokemon Gem to find your gem. Read our guide for the best places to catch Pokemon and Cupid's arrow.
The Beer Geek 
RiNo knows beer and rest assured beer loving Denverites will be sipping at one of the breweries speckled around. A beer geek won't sit still for long, so bar hop along RiNo. On your must-go-to list, we recommend Ratio, then take a quick hop across the street to Finn's Manor (they have one of the best pour lists in town). Beryl's Beer Co, Epic, Mockery and Our Mutual Friend are all a must to meet your beer loving beauty.