Where some artists have theatrics–smoke and mirrors and backup dancers–Gary Clark Jr. has swag. He exudes some ethereal and natural propulsion of cool. It's less about his country-rock-meets-grunge outfits or the fact that he is married to a super model and created a child so beautiful they named him Zion—it's something deep and rooted into his demeanor. The way Jimi Hendrix claimed a crowd just by being and playing like Jimi.
Gary Clark Jr. walks onto the stage in worn dark denim, a grey t-shirt, brown leather jacket and the signature hat girls half his age yearn to pull off at that well. Without one pluck of a string, not an iota of a riff to be heard, he's got the audience in his clutches, wound tightly around his pinky finger. Then he plays and he sings and stomachs drop, hearts melt and hands sweat. He's the real deal. In a world of imitators and artists reliant on theatrics, Gary's cool just is. And you want to touch it.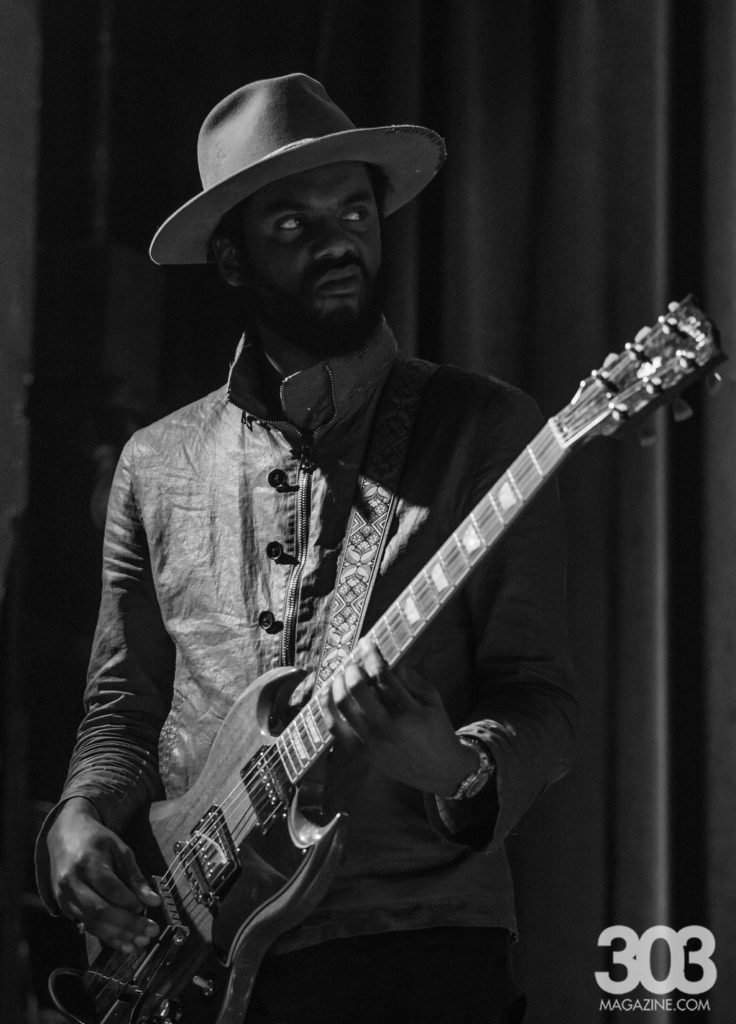 On Tuesday night, the wind blew and temperatures dropped. The Ogden Theatre was nearly bursting at its well-worn seams before the openers even took the stage. Opening band Black Pistol Fire emerged, as vocalist and guitarist Kevin McKeown skipped onto stage right while drummer Eric Owen took his rightful spot behind the set strategically placed in the front middle of the stage. This powerful duo did not disappoint.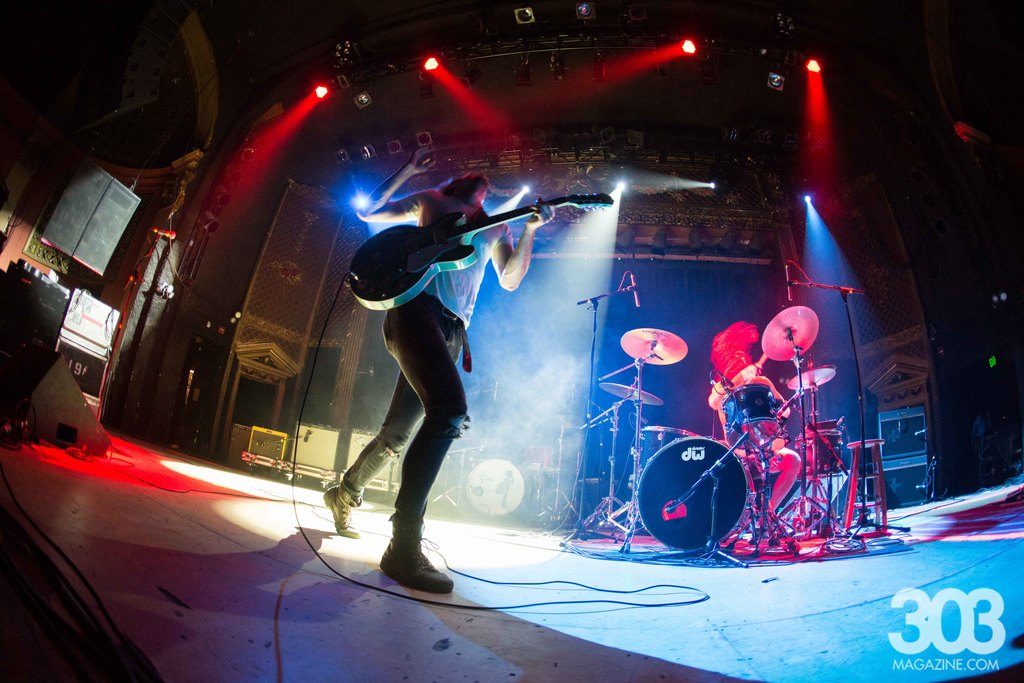 McKeown commanded the stage, jumping, hopping and dancing his way through some technical riffs, each building heartily on the last. Owen lined the melodies with deep and erratic percussion, owning breaks in the music to dispel a metal-like solo, which fell effortlessly into place as his wild hair flipped back and forth, splaying onto the beads of sweat across his shirtless shoulders.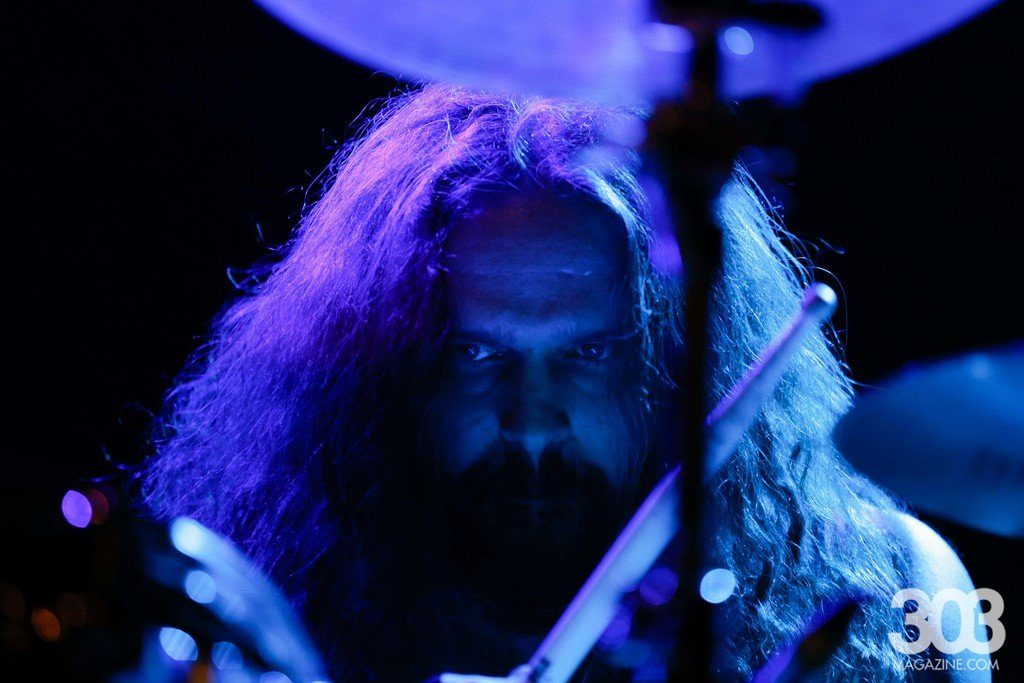 This Austin-based band knows a thing or two about stage presence and left audience members whispering, "Do you know who these guys are?" to their neighbors. McKeown, stepped languidly onto Owen's bass drum, taking time to soak in the scenery from above as he ripped at the strings of his third guitar change. The openers charged the air with electricity and left the stage glowing and the place steaming with perspiration.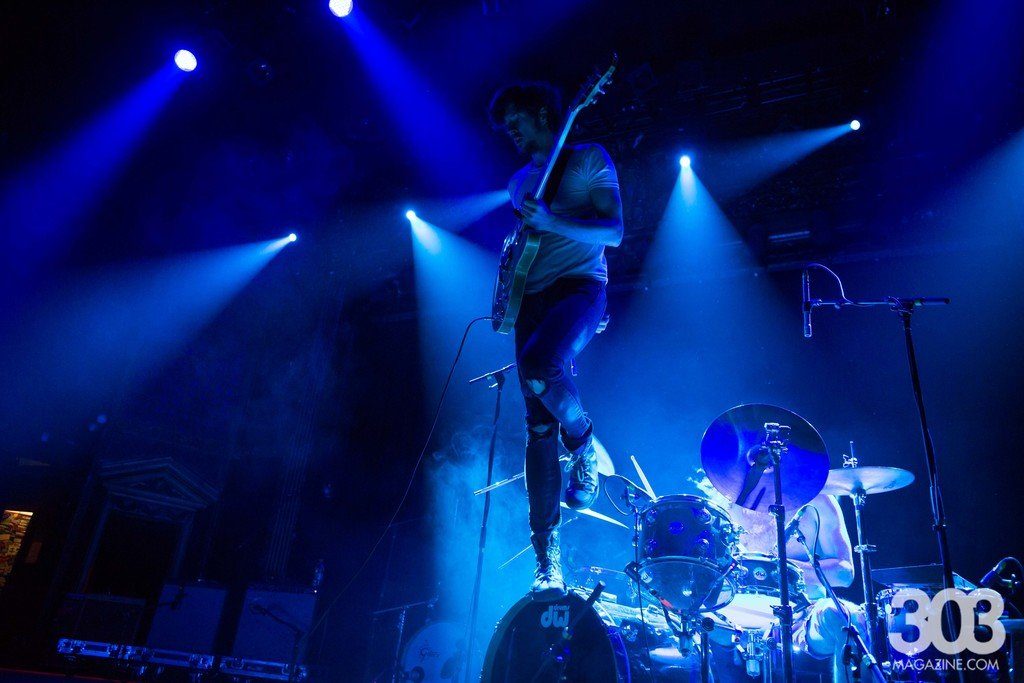 After a short intermission, Gary Clark Jr. sauntered onto stage, taking far, far stage right, leaving a gaping hole of space in the middle of the rostrum. It's clear he doesn't crave the spotlight in being frontman of his own namesake band. He would much rather lurk in the shadows in the far corner of the stage and just play. On his best days, he's our generation's guitar virtuoso and on his worst, he's a tortured artist, force-feeding pain, angst, love and emotion into his instrument.
Tuesday night, he was a combination of the two. He opened with "Bright Lights," gritting his signature bluesy rasp through the mic. You gonna know my name / You gonna know my name / You gonna know my name, by the end of the night. Audience members hopped to their feet, swayed and shimmied their shoulders. Middle-aged headbangers played air guitar during the solo and couples out on date night nuzzled into one another's chests and closed their eyes, letting the music envelop their souls. The band sped things up for "Ain't Messin' Round," a track that injects an almost duwop-like sound into Clark's traditional blues sound.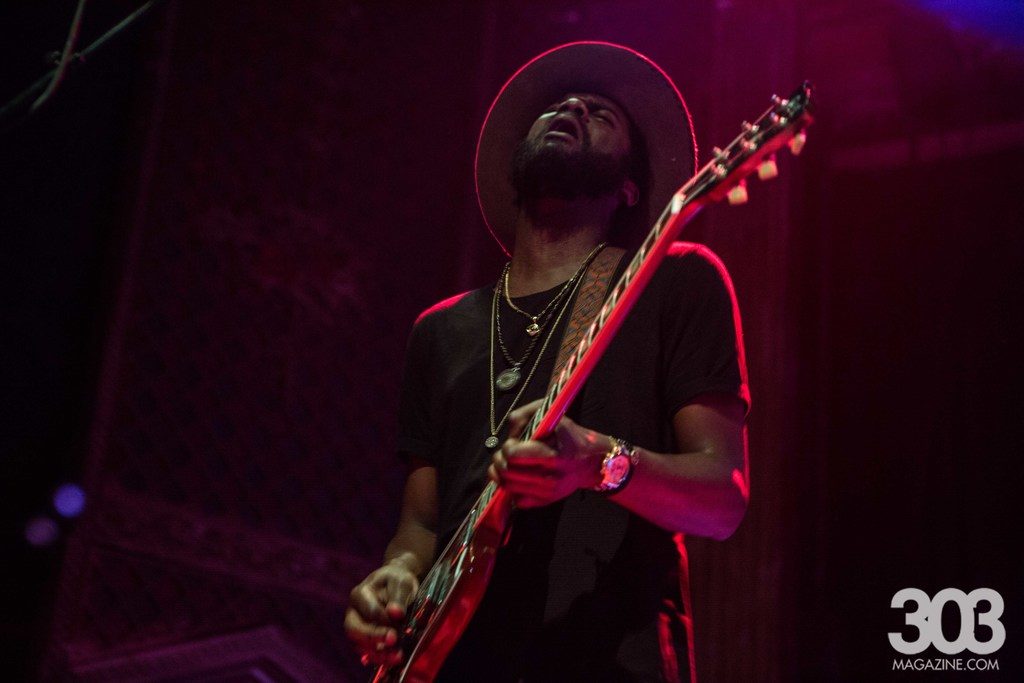 Clark played some tracks from his newest album The Story of Sonny Boy Slim, a compilation following his breakout 2012 album Blak and Blu. There's funk, soul, echoes of Motown, folk and his trademark grungy acid-washed blues. Some might say it's a far cry from his seminal album, but it's got shades of Gary Clark Jr. many fans haven't yet seen, which is a feat in its own right.
Reverb echoed through the speakers and fans cheered. The band seeped into the opening riff for "When My Train Pulls In," a bluesy ballad that burrows emotion deep into your pores. Fans rejoiced as Clark stepped into the center of the stage for one of his potent guitar solos channeling Hendrix-like dexterity and lust for his instrument.
"This is a song about going to jail." Clark nonchalantly croons into the mic. An urban tale of southern outlaw, no doubt.
The band sped things up for "Travis County" then dives back into the new album for "Hold On." Older couples held down their hard-earned spots, refusing to leave until the lights came up and the security guard hauled them out. A passionate fan shouted "I love you!" from below.
"I love you too dude," Clark hummed, his voice dripping like honey through the rafters, "but I'm gonna sing one for the ladies right quick."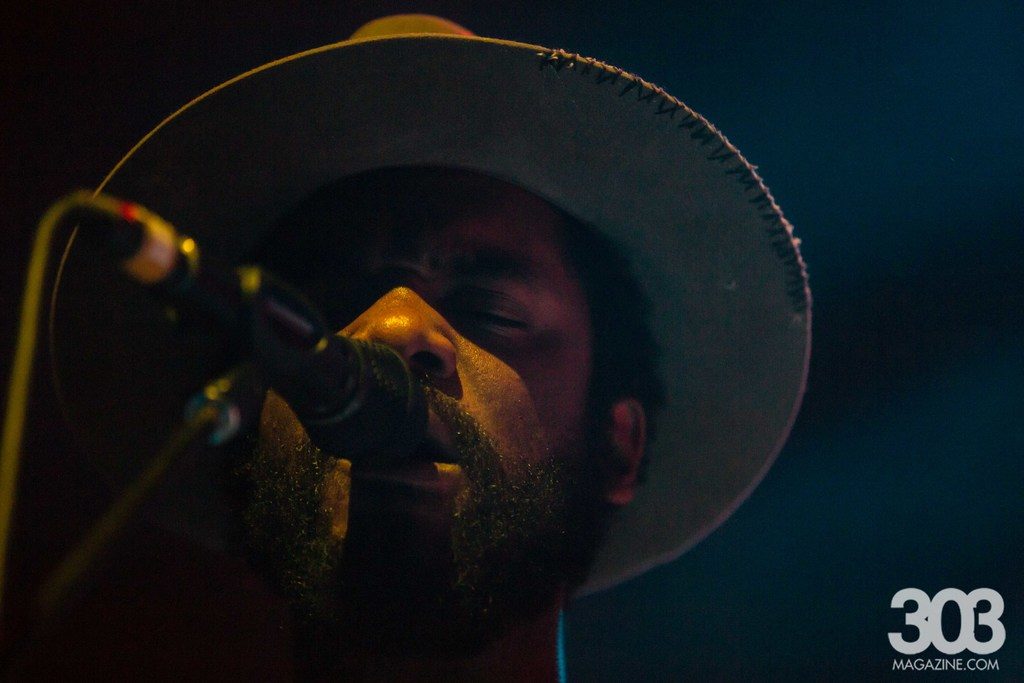 His voice rose about five octaves as he brought in a salted, sensual falsetto for a panty-dropper of a track. Women smiled emphatically and twisted their ring fingers. The masterly guitarist took to the shadows multiple times during the set to give his band members, including bassist Johnny Bradley, guitarist King Zapata and drummer Johnny Radelat chances for their own agile solos.
"Don't Owe You a Thang," was Clark's dedication to the men in the room, a severe, rebellious track showcasing Clark's gritty and ever-evolving pipes.
Clark dove into more tracks from the new album and hits from the past as sleepy fans remained with eyes glued to the stage. Stuck fervently to this entity commanding attention. The night came to a close and fans stumbled from the venue foggy with inebriation from the spirits and the whirlwind of instrumental prowess they had just experienced.
*All photography by Kyle Cooper. To see more photos of the show, go here.