Denver's fashion scene has grown in an untraditional way over the past few years. No longer is fashion confined to the runway or the glossy pages, as fashion is becoming a part of our streets quite literally.
The people driving this fashion revolution are a group of small boutique owners that decided to sell clothing out of a truck. The mobile boutique scene has begun to fulfill a unique niche of street shoppers who are craving fast fashion. So as more and more mobile boutiques begin to drive the streets, we decided to turn to five of Denver's fashion trucks and get there opinions on Denver's fashion scene, fall fashion and why shopping mobile is a big part of the future of shopping in the Mile High City.
 Here's the run-down on a Denver's fashion truck scene:
Patterns & Pops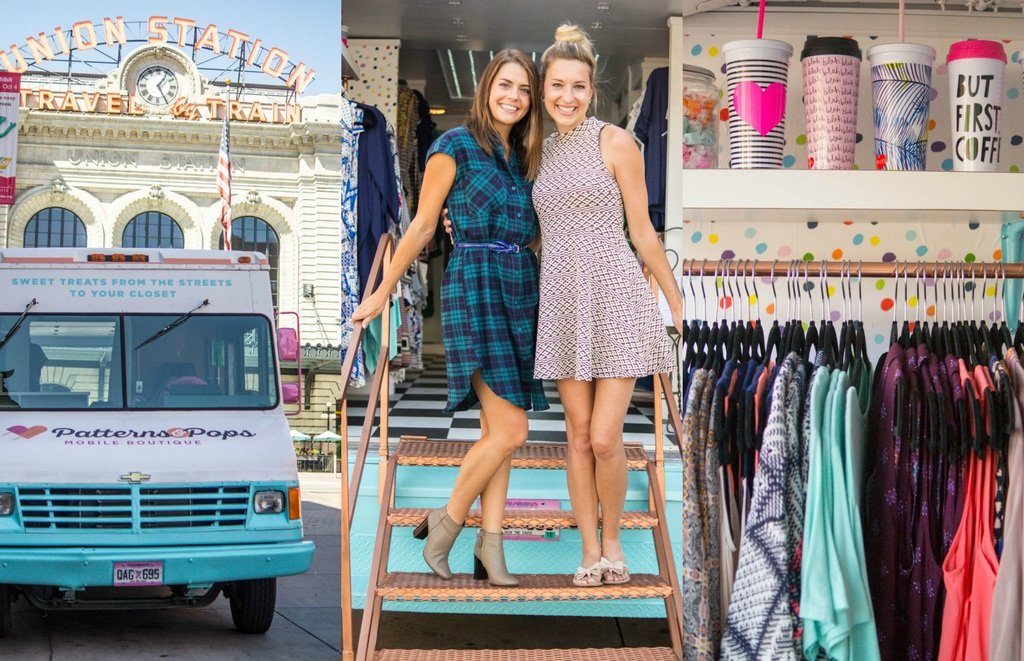 Price Range: Everything is under $100.
Where you can find the truck: At the beginning of each week, Patterns & Pops will post its schedule to Instagram and Facebook. The truck typically tends to be out during lunch time but it is also available for private parties.
The story: Patterns & Pops began as an online site back in June of 2014 and was founded by two native Colorado women. After about six months of solely managing Patterns & Pops online, Brittany and Lindsay began to do pop-up shops and collaborations with local boutiques and bloggers, but transporting the clothing for these collaborations began to become a hassle. So, they came up with the idea of the Patterns & Pops truck. Ever since, the Patterns & Pops truck has become an essential part of their business because it gives the brand the chance to sell its clothing beyond the browser.
On Denver Fashion: "The Denver fashion scene is very up-and-coming. Specifically, over the past few years, there has been immense growth in the popularity of boutique shopping, local fashion blogging, fashion trucks and local designers. People are starting to recognize Denver as not just an active and outdoorsy city but also a fashion-forward and cutting edge one. " ~ Lindsay Naughton
On Shopping-Mobile: "Shopping mobile is a very personal experience. Our boutique comes to you – how sweet is that?" ~Brittany Brennan
Whorl
Price Range: $35-$150.
Where you can find the truck: Whorl only takes the bus out for special occasions, but you can find it at their storefront in LoHi or look out on their Facebook for its next location.
The story: Whorl on Wheels initially began as Whorl's storefront. But after founder Megan Timlin found the perfect location for the boutique, the truck became reserved for unique days out on the town. Whorl is different than many of the other mobile boutiques because the boutique is not only selling local designer's clothing, it has a storefront and wheels. So whether you're craving some time on the road or in-shop, Whorl has you covered.
On Denver Fashion: "The Denver fashion scene is an encouraging community. We have found that local magazines, designers and other shop owners are all about succeeding as a whole, so it is really refreshing to know that we are all working toward one goal: growing fashion here in Denver." ~Megan Timlin
On what to wear this fall: "For us, you can never go wrong with a shift dress. Our clients love these pieces because they are a super easy piece for summer. Throw it on for a fun weekend with a pair of cute sandals or wedges. And come Fall, our shift dresses can be paired with a cute pair leggings or tights, and look like a completely different piece." ~Megan Timlin
Denver Fashion Truck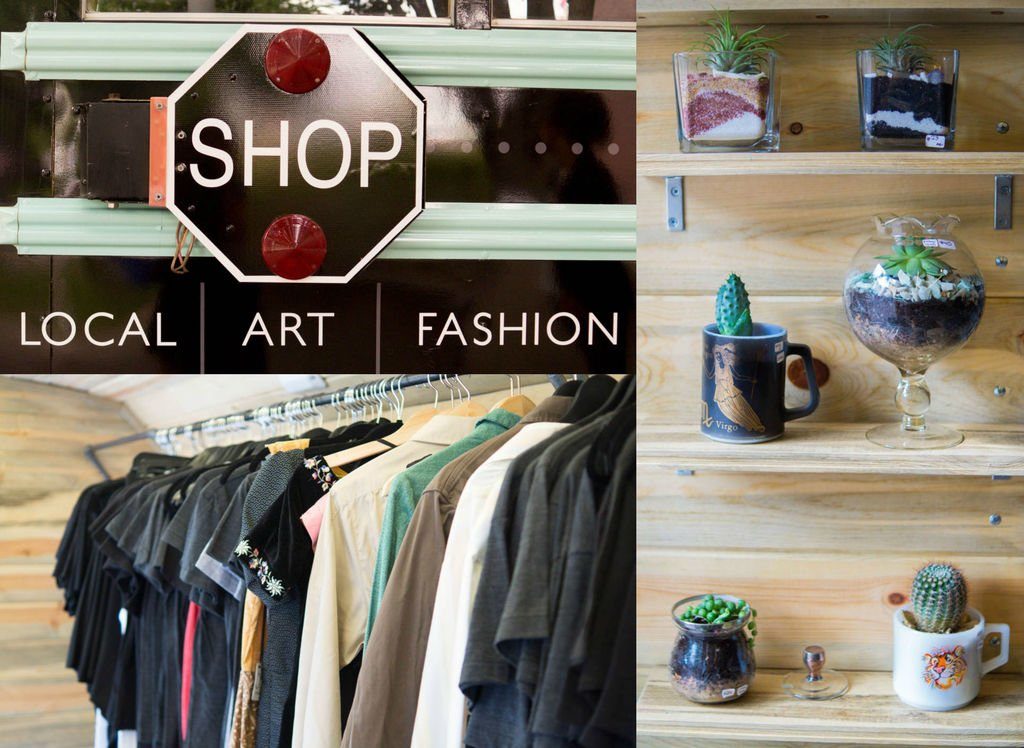 Price Range: $5-$150.
Where you can find the truck: The Denver Fashion Truck has a few favorite spots like The Big Wonderful and Little Man Ice Cream, but to know where it is going to be you can always check out its social media or website.
The story: Denver Fashion truck began back in 2013, when husband and wife duo, Adrian & Desiree, decided to pursue their dream of owning their own boutique. The truck really began out of necessity, when Desiree lost her job and rent was too high for them to have a store. The couple created one of Denver's first full-on mobile boutiques featuring local art, clothing and vintage pieces. Not only was the Denver Fashion Truck one of the first boutiques to roam Denver's streets, but the boutique has recently opened its second bus making it one of the only fashion trucks in the nation to have two trucks. To learn more about Denver Fashion Truck's influence on mobile fashion since the beginning click here.
On Denver Fashion: "The Denver fashion scene has grown rapidly over the last five to six years but the support for local fashion has grown strong over the last few years. Right now it is a great time to be a designer in Denver. Denver fashion is creating a strong fashion scene and we are becoming nationally recognized due to the likes of Mondo Guerra's designs, whom we are proud to carry." ~ Adrian Gallegos-Barragan
Meraki Moon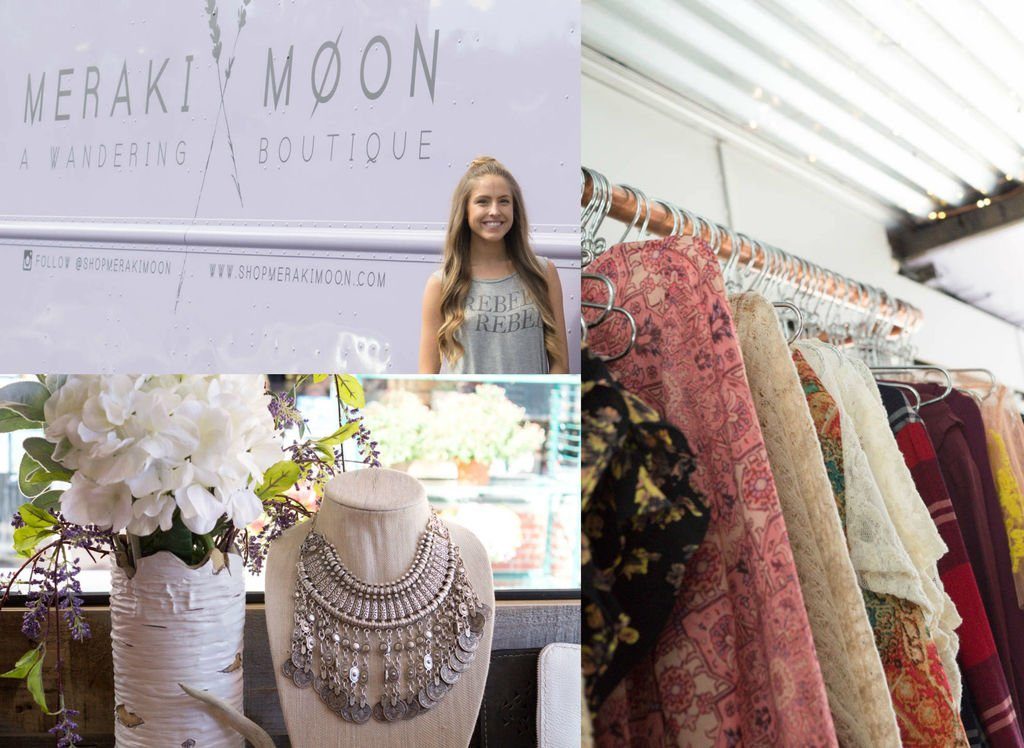 Price Range: $20-$300
Where you can find the truck: You can track its exact location by checking its live boutique tracker on Meraki Moon's website, or you can shop the store online.
The story:  The owner of Meraki Moon, Sophia Joseph, wanted a brick-and-motar store but could not financially support the store straight out of college. So her answer was to create an online shopping platform in the fall of 2014. As the online store began to grow she was eventually able to fund a mobile truck this past summer, and she's loving the ability to bring the fashion directly to us.
On mobile-boutiques: "The mobile fashion boutique trend is so incredible and opens the doors to many opportunities in the retail world. Having a store that you can pack up and drive essentially anywhere in the state – or even the country – really opens up your market," she said. "We are able to take our store straight to our target audience and give our customers a personal and intimate shopping experience in a different atmosphere every single day. The fashion truck has everything that a brick and mortar would: a fitting room, aesthetic appeal, customer interaction…but even further we are able to customize it for private events, festivals, sororities or any event that we think our customers would want us to attend. Instead of depending 100% on customers coming to us, we are able to come directly to them and create a personal shopping experience in the process."
On shopping local: " When you shop small – and local – you are supporting the dreams and the hard work of those in your community." ~ Sophia Joseph
Denver Street Boutique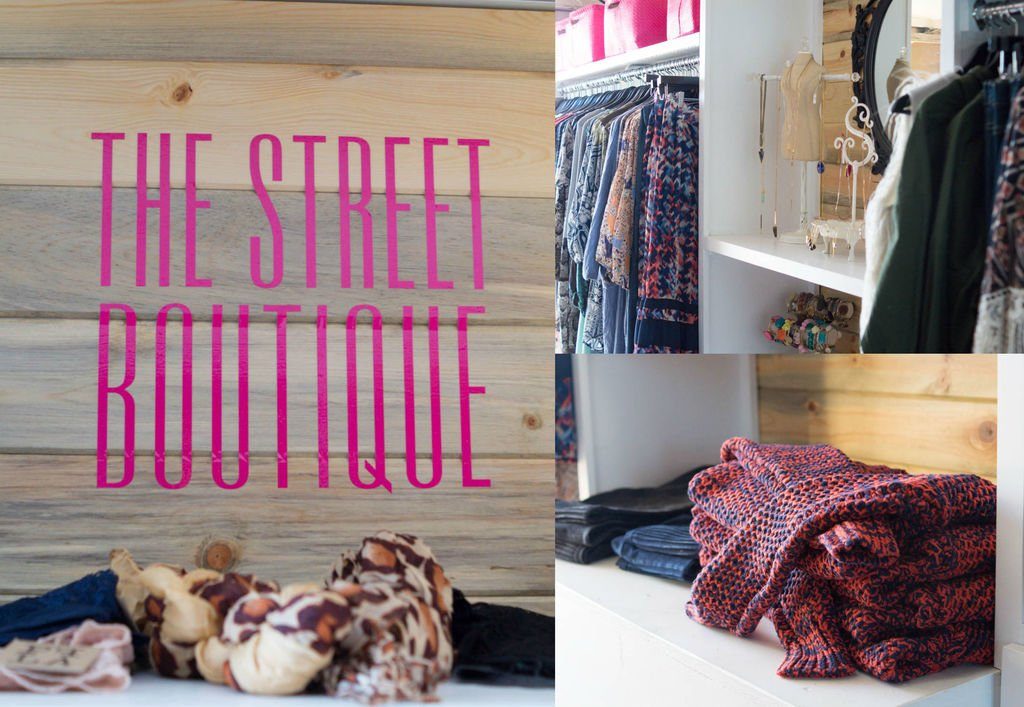 Price Range: $20-80
Where you can find the truck: You can it anywhere from RiNo, Stapleton, Lowry, LoHi and Wash Park to private parties. Always check out Denver Street Boutique's Instagram to find out where it will be next.
The story: Lindsey Trees always wanted a boutique. Going the mobile route was not only a more feasible way for her dream to come true but it was also a more fun way for her to have her own boutique. Since 2014, the Denver Street Boutique has been roaming Denver providing its fashionistas with affordable styles.
On the best transition piece for fall: "Dresses. Printed or solid, T-shirt, strappy or maxi…you can easily take them from summer sandals to fall boots and add a jean jacket." ~ Lindsey Trees
On what makes Denver Street Boutique Unique: "The Street Boutique has a unique style that is fashion-forward, yet classic. Our styles cross age ranges, making it something for everyone. My personal style tends to cross a variety of genres and The Street Boutique style definitely reflects that."
On Denver Fashion: "Denver is booming right now, I can't think of a better city to be in on this mobile trend as the fashion community is thriving and growing every day. We have so many amazing festivals, markets and different neighborhoods that make this a perfect city to have a truck."
On why you should shop mobile-boutiques: "Not only will you find something unique and support our local economy, but it is a fun experience. People love the nostalgia of truck shopping."
In Conclusion: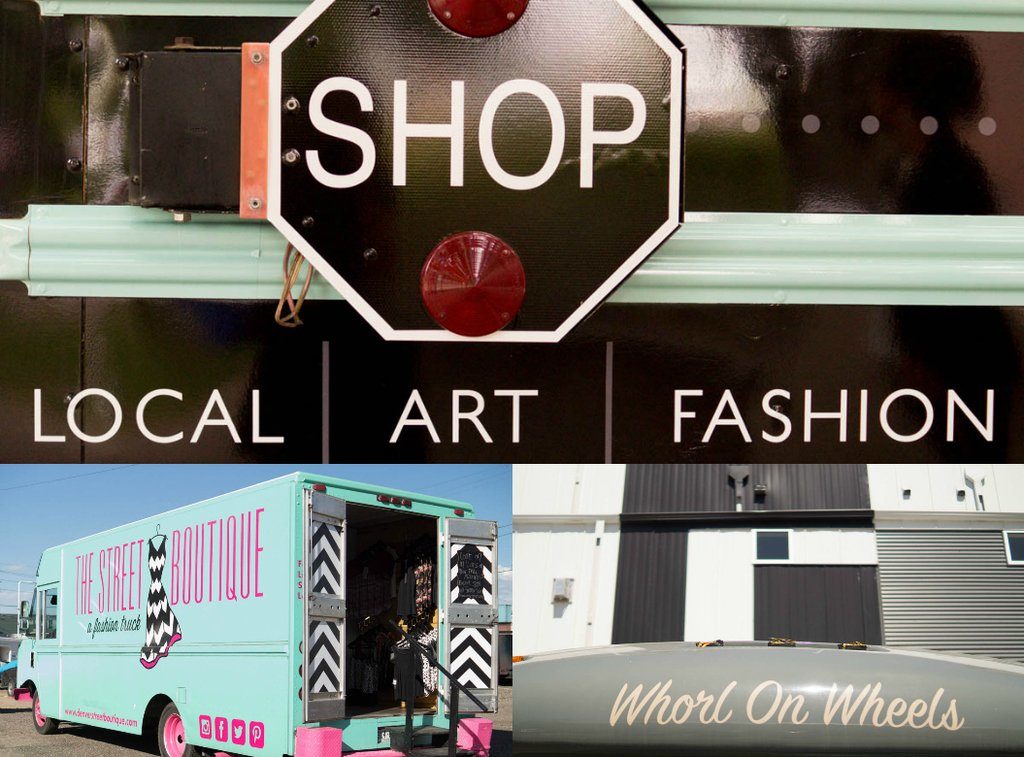 Over a year ago, Denver fashion truck owners predicted that a mobile boutique would flourish in Denver. Little did they know the industry would become as big as it is now.
With over twenty trucks roaming the Mile High City, and rumors of more popping up every day, it seems the fashion truck trend is here to stay. But for all of you who are still a little hesitant, get out there and go check out some of Denver's fashion trucks for yourself. Because once you do, you'll see that the mobile boutique scene in Denver isn't something to truck with.
All photography by Kiddest Metaferria