When it comes to French fashion, we typically envision pristine brands such as Chanel and Lanvin. The city of lights is mecca to fashion lovers and shopping addicts, but it's difficult for new designers to break out.
So it's easy to see why French street style takes the back seat to New York and London. But there's a new French street wear brand determined to change the style of Parisian dress.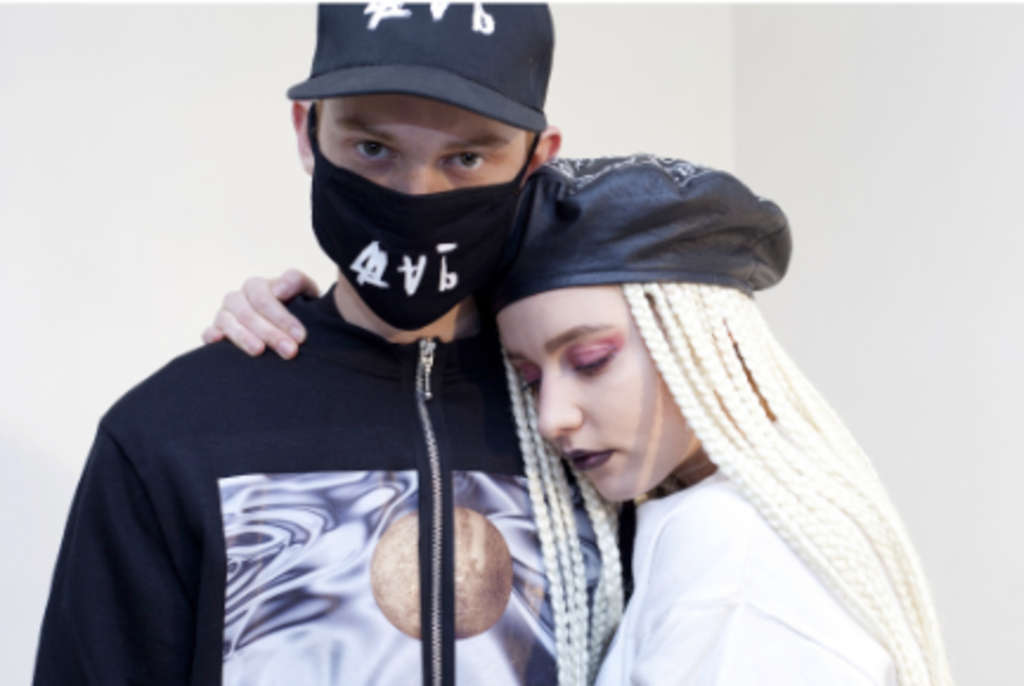 French Street Style:
Exclusive Interview with a Visitor in Space
A Visitor in Space was born in France for the new generation. Blending couture techniques with street style looks, A Visitor in Space is sure to expand the growing style of French youth and is already attracting American audiences. Born in 2012, collections are unisex and touch on various themes from space to ancient civilizations, always guided by a reflection. AVI is made for people who are not scared to stand out from the crowd. Below is our Q and A with one of the creative directors, Carrupt Louis.
"I think the street wear in France has grown in recent years. We hope to change the French fashion scene by adding a touch of eccentricity you always see with handmade couture."
303 Magazine: Where is your favorite hot spot in France? Where would you say the true fashion scene is at?
Carrupt Louis: I would say Nice, the city where I live. We have a good weather, the sea and the landscape is pretty cool; but it's not really a good place to work in fashion. I really enjoy Paris Fashion Week but I always keep and eye out at London Fashion Week.
303: Where do you look for inspiration? What designers do you look up to?
Carrupt Louis: I look at different cultures. I love Japanese style since I was young and I think that it naturally reflects in my work. I also watch space documentaries. [They] help me to relax and get some ideas when starting a collection. I also appreciate the talent of designers such as Craig Green, Mellita Baumeister, Iris Van Herpen and Gareth Pugh. They all have a unique style and thats what makes them special.
303 Magazine: You describe your clothing as street wear with handmade couture aspects. Can you tell us a bit more about how you make your clothes? What processes do you go through?
Carrupt Louis: We first wanted to know how to produce clothing, taking into account all the constraints. Later, we started to focus on the brand's vision. We now manufacture blank parts, then we print or embroider in our city. Finally, we rework the cuts, merging or clothing.
303 Magazine: Have you started working on your 2016 collection? If so, can you tell us a bit about the upcoming collection.
Carrupt Louis: Yes and the name is Swadhistana – it's almost done. It's a smaller collection, but I'm not fixed on the exact number of pieces. However, the couture will play a bigger role. Some of the pieces will be 100% handmade. In fact, we've already picked up some media coverage with celebrities spotted in our pieces. Not to long ago Chris Brown was seen wearing a cap from our newest collection.
Learn more about the brand by visiting their website here.