Coffee shops have long been the domain of starving artists. Writers, painters and musicians frequently support their passions by making lattes and cappuccinos. But as craft coffee has grown into its own industry, many baristas no longer treat it as just a paycheck and have become passionate about their jobs (for example, baristas in Denver even gather for a monthly latte art competition). 303 Magazine decided to speak to a few people in the local coffee industry about their feelings regarding the rise of their craft. Read on to see if you agree with their thoughts:  
The idea of a professional barista is still relatively new, and while many scoff at the thought of dedicating your life to coffee, for those committed to coffee culture, the professional barista is a respected and legitimate position. Previously, we spoke with Elle Taylor, the owner of recently opened Amethyst Coffee Co. about her passion for being a barista:
"There's not really the space to talk about being a barista forever," said Taylor, "I want the idea of a professional barista, someone that doesn't want to roast coffee and buy grains and do all of that…[I want to] make that a thing." Taylor is 25 years old and passionate about being a barista, which is why she opened her own coffee shop. She doesn't roast her own beans there, but rather focuses on interacting with the customers and providing them with craftily made coffee and excellent hospitality.
Taylor isn't alone though in her hospitality-centered thinking. We decided to pursue this idea of focusing on the barista aspect of running a coffee shop by talking to another person with similar goals. We were directed to Alishya Swenning by Alex and Lindsay Dalton who own Weathervane Cafe here in Denver.
Swenning has worked as a barista at Weathervane for about a year, but her relationship with coffee goes back much further. The first coffee she made was a pourover for her dad when she was a child, and she's been drinking coffee since she was 6 years old. With this background it seems almost inevitable that she decided to pursue a career in coffee as an adult.
"Being a barista is much more than creating drinks. It is a source of community."- Alishya Swenning
"I really love making things for people, making them happy," said Swenning, an artist who also enjoys making visual art. Swenning is interested in opening her own coffee shop and creating a space that's accessible for all kinds of people, a space that's comfortable and appreciates local culture. Her desire to open her own shop is common for people looking to have a long career in coffee: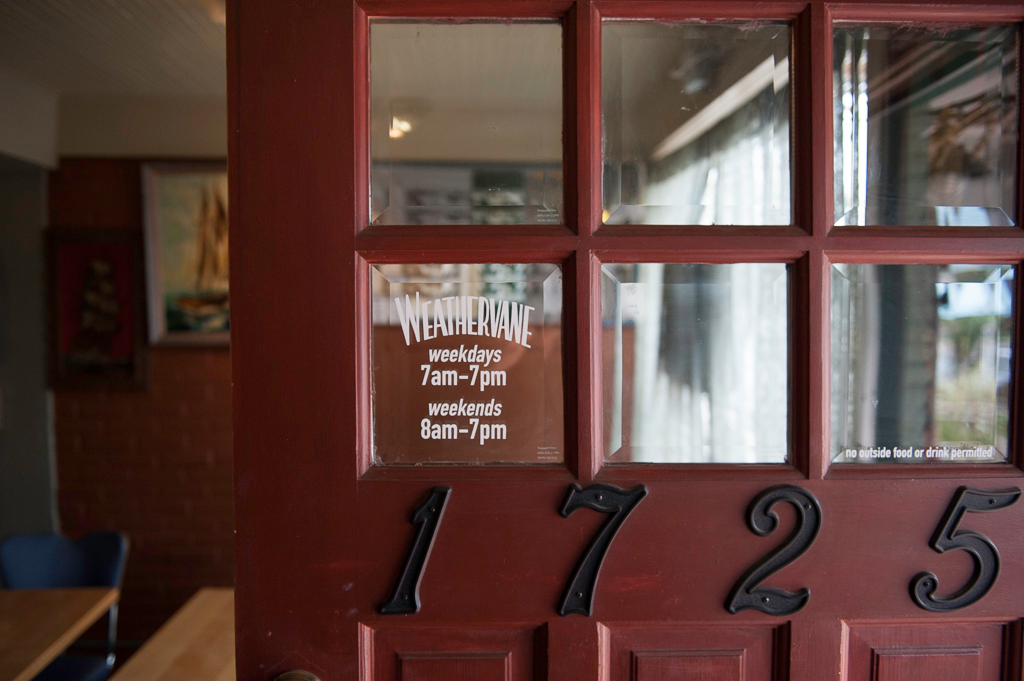 "We love to be baristas and serve others in this setting," said Lindsay Dalton, owner of Weathervane Cafe, "but [we] knew the only way to make a very good living, especially thinking about the future and retirement, was to open our own shop."
Despite the effort baristas will put into their coffee drinks, their latte art and their customer relationships, it can be difficult to build a lifetime career as only a barista. That's why those who are really passionate about pursing this lifestyle often open their own shop, as Elle Taylor has done, and as Alishya Swenning is interested in doing.
"People don't realize," explained Swenning, "that being a barista is much more than creating drinks." She notices that people don't always understand coffee craft as its own industry, and might not recognize what she sees as the most important aspect of it:
"For me, it's all about community involvement," said Swenning.
What do you think? Do you believe in the concept of a professional barista? Why or why not?  Tell us in the comments below.