With 4/20 being today and the weekend's awesome festivities just behind us, this is a great time to look back and reflect on the wonderful year we've had with legal marijuana here in Colorado. After all is said and done, we made a ton of money for the state, kept things safe and legal, and implemented recreational weed shops that already just blend in with the craft breweries and coffee shops.
Here are five of the biggest reasons to celebrate our groundbreaking success with the Colorado cannabis industry: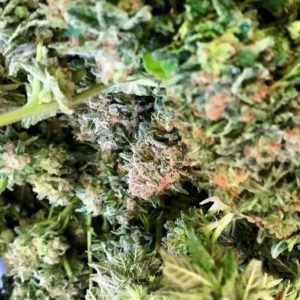 1. We have the most successful recreational weed industry in the country.
While Colorado is not the only state to have gone full-scale recreational, we are the most successful when it comes to selling marijuana the way anything else legal would be sold. Oregon and Washington are still struggling with how to run recreational dispensaries and D.C. has opted out of that entirely, instead suggesting a grow-your-own method. In Colorado, on the other hand, you can find pot shops open to the public in Denver, Boulder and many other pockets of the state. Many of these businesses have been crazy successful and quite a few have made a name for themselves as leaders of the industry.
2. We made millions our first year selling legal cannabis.
We made roughly $246,810,599.03 in recreational sales and  $326,716,273.59 in medical sales last year – not too shabby by anyone's standards. This money has greatly helped our economy, boosting jobs and salaries across the board, and we've also kicked crime in the ass, taking a big chunk out of the black market trade industry. Ask anyone in Colorado who has benefited from this boom – it's hard to argue with those numbers.
3. We are home to the biggest cannabis trade show in the world every year: the High Times Cannabis Cup.
We just celebrated the fifth annual cannabis cup in Denver and despite the surprise April snowstorm, this one was reported to be bigger and better than ever. As we learned last week in our exclusive interview with High Times editor-in-chief Dan Skye, we were chosen for this honor because we have the perfect blend of drive, ambition, success and a propensity for fun, as well as the strongest industry in the country. It is no small feet to be home to the biggest Cannabis Cup in America and therefore, all the world.
4. We have turned marijuana into a major tourist industry.
One of the other great things about Colorado is the tourist industry. People flock from miles around to check out the gorgeous scenery, climb Pike's Peak, go skiing and just generally enjoy the unique lifestyle. Add to that the lure of legal and delicious marijuana and you have a definite recipe for success. In fact, 90% of recreational income in rural mountain town dispensaries last year was from tourists and 7% of the industry in general is fueled by them. This awesome trend has multiple positive effects: Not only does it boost the economy here and help out the locals, it also gives out-of-staters a way to smoke legally and a way to check out the wonderful example we are setting here first-hand.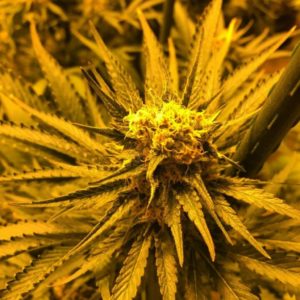 5. Our spirit of entrepreneurship has infected the weed industry – in a very good way.
Denver is known for its spirit of getting things done and being successful. We have a ton of business start-ups and young entrepreneurs, and now the same thing can be said of the burgeoning weed industry. As the world of legal cannabis continues to grow in Denver, in Colorado and worldwide, we will undoubtedly see even more of this in the upcoming year.
All photos courtesy of the Patient's Choice and High Times Facebook pages.