Fashion month has just come to a close and we saw some tremendous pieces on the runway from New York to Paris. Though it may be exciting to see new styles, monotonous amounts of fashion shows may get mixed up quite easily. It's not so simple to spot the next trend, so that's why we're looking to the streets.
While the front row may consist of trend followers like Kim Kardashian and Kanye West, real show-goers consist of fashion masterminds like Bryan Boy and Linda Fargo. These people are the ones we should be taking style cues from. So that's what we did. Throughout all four cities, we sought out the best spring essentials we need for 2015.
Street Style Fashion: 5 Spring Trends From This Season's Fashion Weeks
1. Fringe Fest
Fringe has already been determined to be a huge trend for spring and it was only confirmed on the streets of Paris. We saw it everywhere and in every form. Keep it cool and rocker glam with a fringe leather jacket or vest. Pair it with acid wash jeans with brown fringe for a hippie vibe. Do fringe bags, shoes and belts – it all counts and looks great. It's also an easy find. Get it in suede from the finest designers or go recycled by checking out vintage shops and thrift stores. Though fringe may be a huge statement piece, it can also be worn daily if done right.
2. Bags First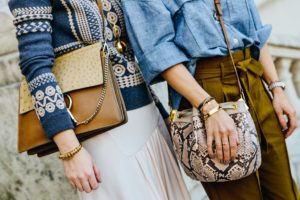 Every girl (and boy) needs a good bad to rely on. The street style gods have spoken and it looks like long strap bags are in. No, we're not talking about cross body bags, but rather those with detachable straps. This helps transition from day to night in a snap.
Bucket bags work well for the free spirit while a more structured style suits the workaholic. Like a bigger bag? Aim for a square shape that won't overwhelm the body and will keep its structure throughout the years. The great thing about this trend is that you probably have something sitting in your closet right now. So break out those vintage pieces and carry them every day.
3. Keep it Colorful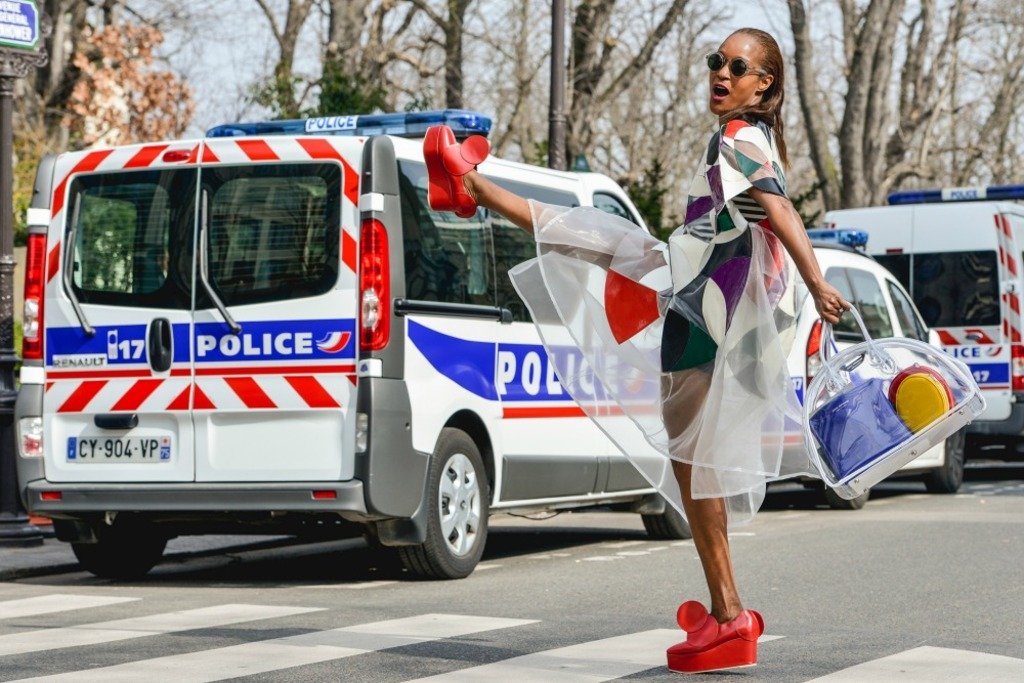 While it may be difficult for many of us to transition back into spring, a great way to do this is by dumping the black and white. Break out those spring pieces and get colorful. Pastels with gray undertones are a great way to get your feet into the water without diving head first. This palette is also a bit more opulent than neon. But if you're into neon, the more the better. This look isn't for everyone so if you go with it then stick with it. Bright colored skirts are right on trend alongside more simple tops. Not ready to give up your neutrals? Transition with colored bags and shoes, keeping it laid back.
4. Boyfriend Style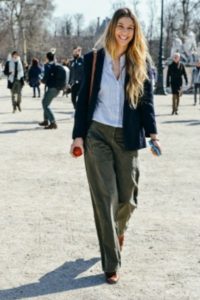 Girls: It's time to shop your boyfriend's closet because this spring the boyfriend look is back. While the winter months had you bundled in layers, Spring is the time to get relaxed. Loose trousers in army green or denim blue can work for any occasion and match with just about everything. Relaxed blouses and button-ups create effortless looks that were, well, effortless. Do this in a myriad of color combos with skirts, shorts or pants. Try out a menswear style blazer atop it all for a more polished look. Black and navy are the perfect colors to rotate and echo a timeless look. Though this may be a more relaxed look, don't take it too far. Be sure to pump it up with an orange bag or sky high heels to keep the silhouette feminine and flattering.
5. Spring White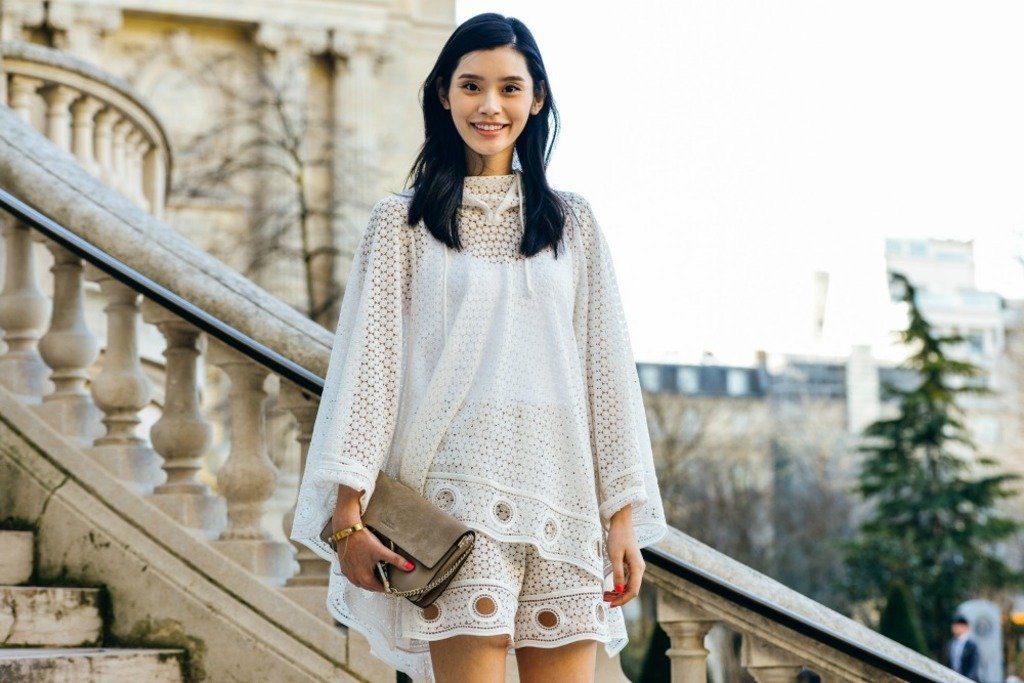 So fresh and so clean, a spring white look may be just what you need to get over that winter snow. Make it monochromatic for a look that can't be beat. Details like lace can add some depth to the outfit rather than just piling on the solids. Don't want to go head-to-toe white? Mix in those neutral colors to help break it up. Light grays or browns can polish off the outfit. Also, take this opportunity to pile on the jewelry. With such a simple look you can get away with a lot, so why not break out those family heirlooms?