What: Redstone Meadery
Where: 4700 Pearl St. Suite. 2A, Boulder 
Neighborhood: East Boulder
Pro: High quality honey and nectar meads, free 30 minute tasting tours and on Saturdays there is live music
Con: If you don't like mead Redstone doesn't offer anything else.
If you're looking to enjoy the world's oldest alcoholic beverage, we encourage you to try Boulder's Redstone Meadery honey or nectar meads. This beverage also known as the "nectar of the gods" is embedded throughout history and even written about in ancient tales like Beowulf. 303 Magazine stopped into the meadery for Redstone's Saturday Tasting Tour and tried a delicious selection of meads while learning about the process of making this delicious beverage.  
David Myers, "chairman of the mead" and founder of Redstone started the company in Boulder 14 years ago as a home brewer.  Today it is a successful small operation with an enthusiasm for educating customers about mead and creating imaginative high quality products.  Redstone meads are now found in 30 states and in about 300 liquor establishments in Colorado and for a good reason: Redstone mead is absolutely fantastic.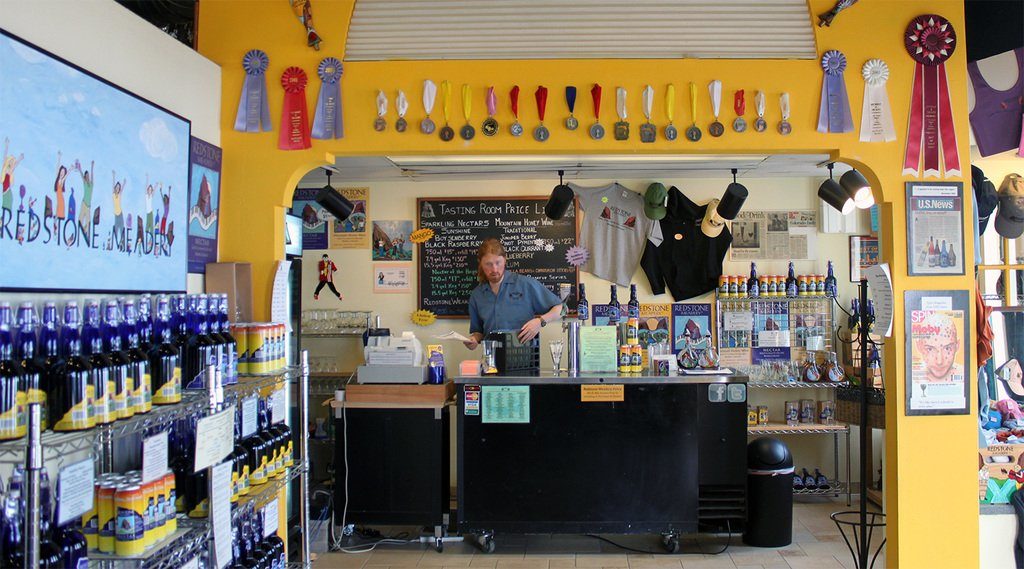 Mead or honey wine is created by fermenting honey with water and can be combined with fruits, spices, grains or hops for added flavors; Redstone Mead is also gluten free and sulfite free and has an abv. of 8 percent to 14 percent.  During the tour, the guide gave out free samples of meads such as Sunshine Nectar, a refreshing tart apricot mead, the rich Black Raspberry Nectar and Nectar of the Hops, a floral tasting mead. 
The process starts with pasteurization which, among other things, replaces sulfites to keep consistency and quality and the honey is lasting and robust so it doesn't need added preservatives.  About 70 to 75 percent of Redstone's honey is from Colorado.  The honey is added to water creating a mixture called "must", and then optionally the nectars or spices are added to it. Next oxygen and yeast are added for fermentation taking from five days to three weeks depending on whether it is just honey or has added nectar.  Then the mead is taken to the cooler to age ranging from three to 12 months, longer for the nectar meads which require filtration, the time to age are careful results of trials the team has perfected.  Finally it is bottled in Redstone's signature cobalt blue bottles with bottling machinery equipped for either carbonation or non-carbonation. The mead is also sold in cans and kegs.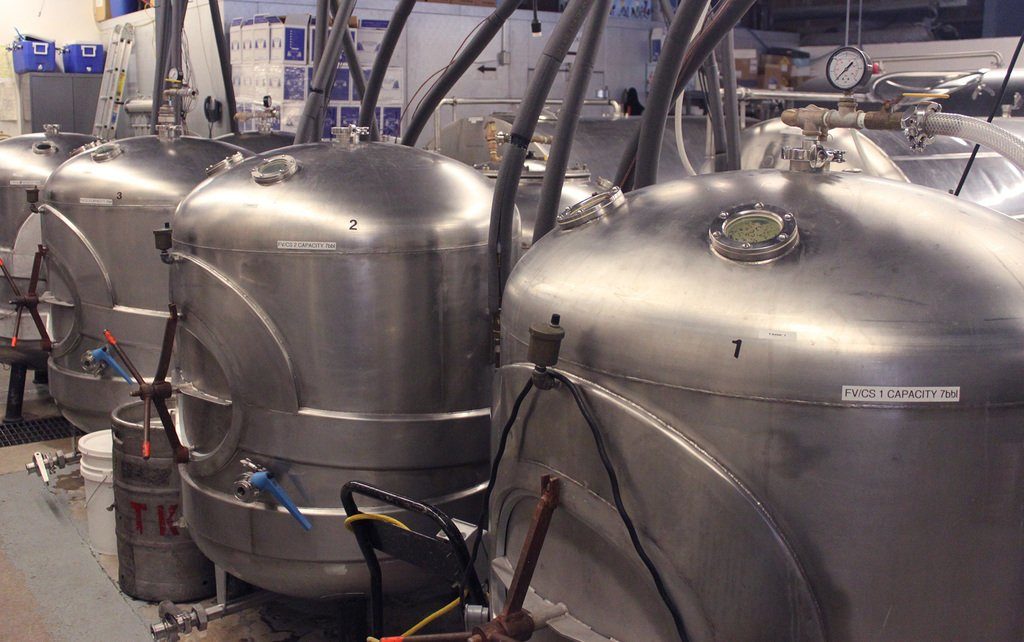 Another unique thing about mead is that you can combine it with other alcohol or beers, even chocolate for wildly imaginative concoctions.  Redstone has collaborated with several craft breweries to create tantalizing mixings and also has an interesting list of mead cocktail recipes to try on its website.  Redstone has also teamed up with Concertos in Chocolate a local Boulder chocolate company to make scrumptious Black Raspberry Mead Chocolates.  The plethora of flavors are excellent to pair with complimentary foods, like the Plum Honey Wine with sushi or desert or the Juniper Berry Honey Wine, good with ham or salty foods. 
Redstone Meadery will also be at the Mazer Cup, an international mead competition March 20 and March 21 in Broomfield and have entered several meads into the competition.  Mazer Cup is a non-profit organization committed to bringing positive attention to mead and the mead industry whose proceeds go to support home and international competitions.  The event will be in Broomfield, Colorado at at the Omni Hotel Interlocken at 500 Interlocken Blvd. 
All photography by Phil Amann