Housed in a former 1880s brick foundry, The Source is a burgeoning collective of retailers in the River North District. With merchants ranging from restaurants to liquor stores, The Source has taken Denver's finest artisans and put them under one roof. The result is a one stop shop for the culinary obsessed. As for the space, Architect Stephen Dynia gave the historic foundry a modern update while staying true to its authentically industrial aesthetic. Gritty exposed brick and high ceilings frame the open marketplace, creating the feel of a cohesive community. In honor of the The Source's one-year anniversary (November 8)  here's our visual guide to Denver's hippest marketplace:
RiNo Yacht Club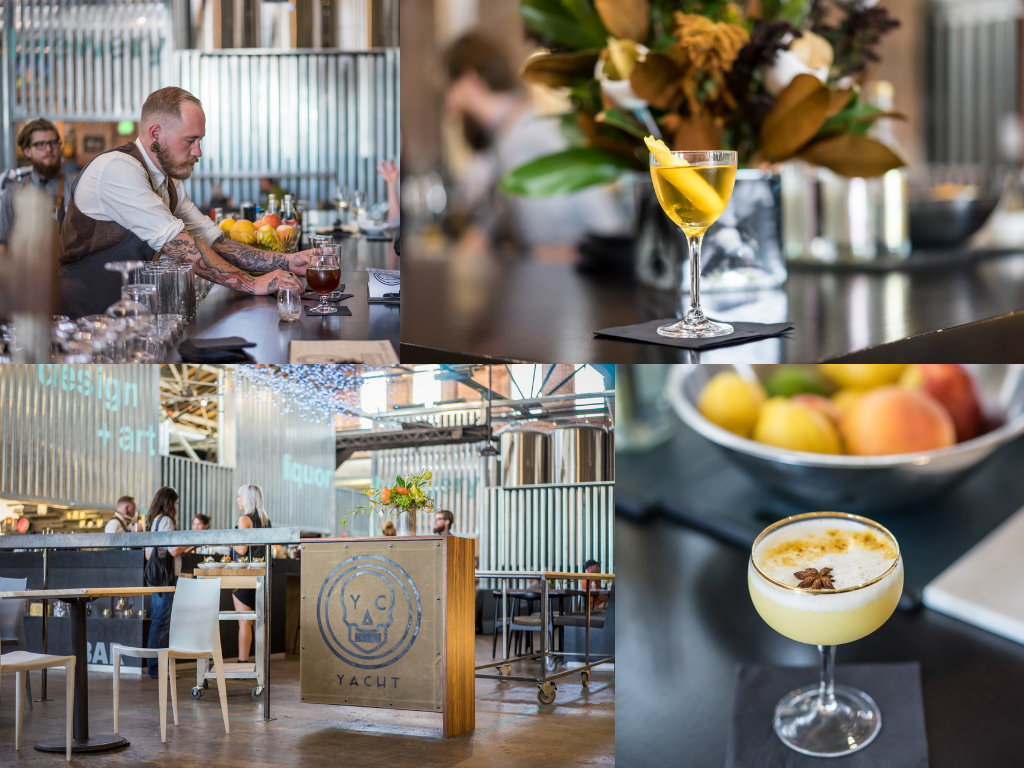 Go For: Globally inspired cocktails, a quirky wine list and dim sum style service of small plates.
The Low Down: Located smack in the middle of The Source, the RiNo Yacht Club is the newest addition to the community of shops. That being said, owners Mary Allison Wright and McClain Hedges aren't exactly strangers to the building—they also own and operate the The Proper Pour. The core of the cocktail menu at the Yacht Club  is broken up into two hemispheres: Eastern and Western. Selections like "The Lucrative Way of Life," feature exotic ingredients like Indonesian cane liquor, Thai spiced syrup, lime, mango, egg white and curry.  This bar also started serving creative small plates from Acorn on nightly basis via a stylish cart.
Pro Tip: The gorgeous lights above the Yacht Club's bar are actually a crazy-cool projection screen when seen from the right vantage point. To see the screen in action, you have to go upstairs to view the lights head-on.
Comida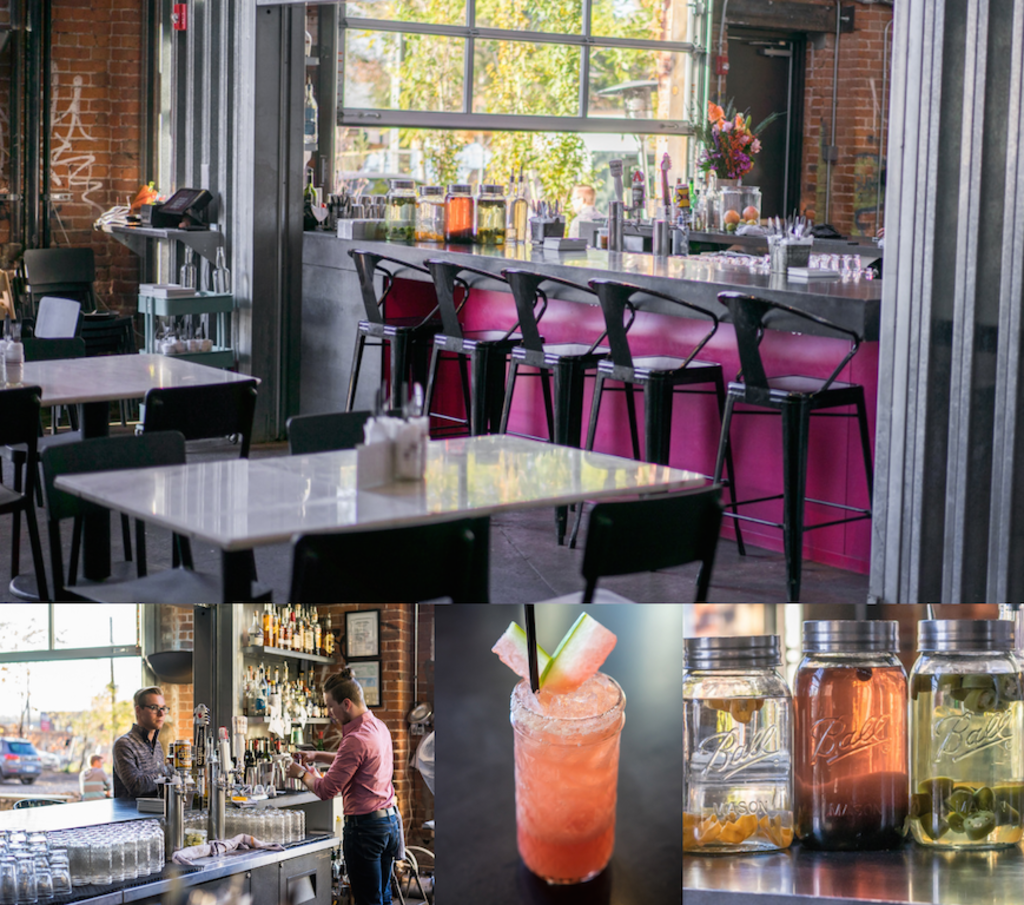 Go For: Street-inspired tacos, a fantastic happy hour and a fun, young vibe.
The Low Down: With modern Mexican eats and solid cocktails, this outpost of Comida Cantina has been drawing crowds from the get-go. The airy yet welcoming restaurant is the place to enjoy a happy hour margarita (try the pineapple habanero variation) and some tasty street snacks, like chips with your choice of six different salsas. The street-inspired tacos, tortas and tostadas are sure to put you in a festive mood. For some Sunday morning eats, check out Comida's boozy brunch.
Pro Tip: Happy hour is available daily in the restaurant and patio until 5 p.m. but continues until 6 p.m. at the bar and community table.
Acorn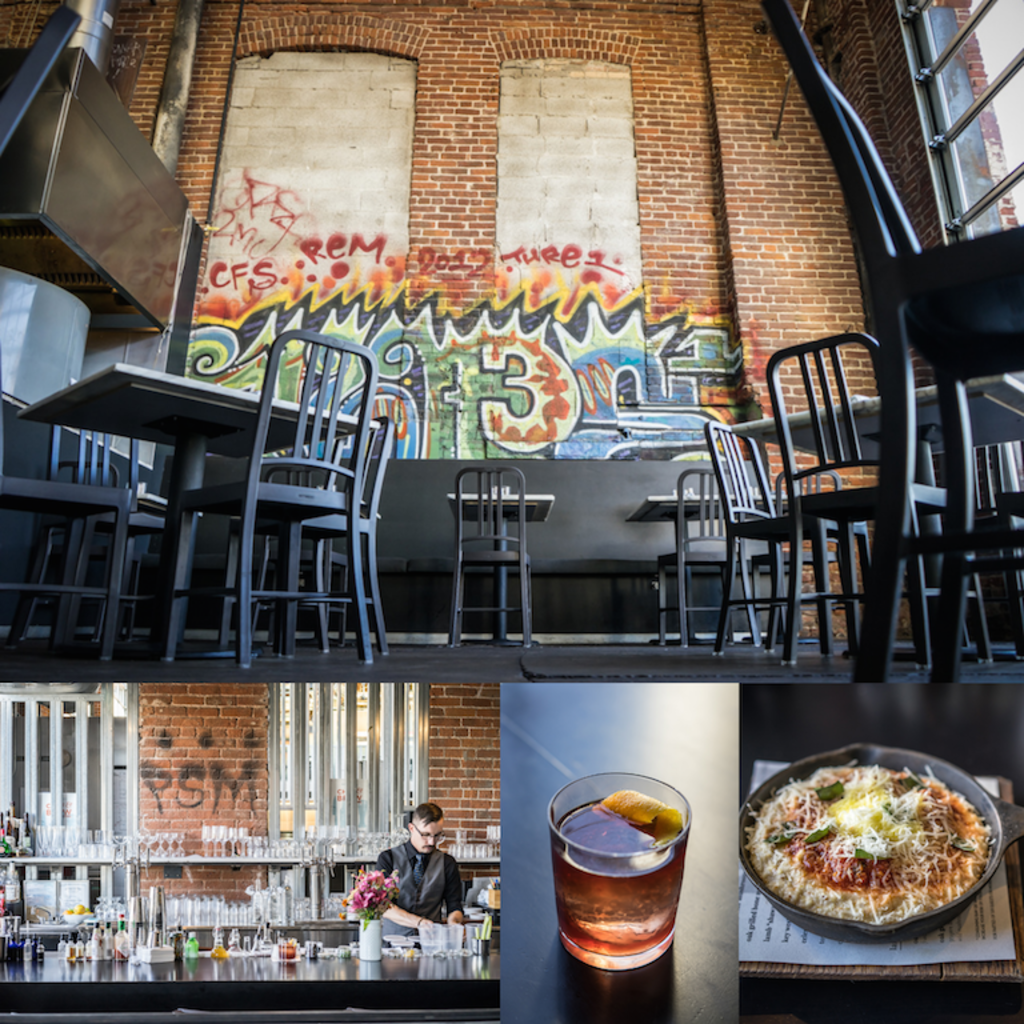 Go For: Nationally recognized American cuisine from Chef Steve Redzikowski, plus a stellar cocktail (and mocktail) program.
The Low Down: In many ways, Acorn is the perfect restaurant for The Source. It might look rough around the edges with its graffiti walls, but the food and drink will blow your expectations away. Chef Redzikowski's eclectic menu rotates frequently, but it revolves around the flavors he coax out of ingredients using Acorn's signature wood oak-fire oven and grill. Co-owner and beverage director, Bryan Dayton, has designed a hyper-seasonal cocktail menu to compliment the food. His selections are separated into categories based on booziness (no booze, low booze and high booze) to make choosing the right libation easy.
Beet + Yarrow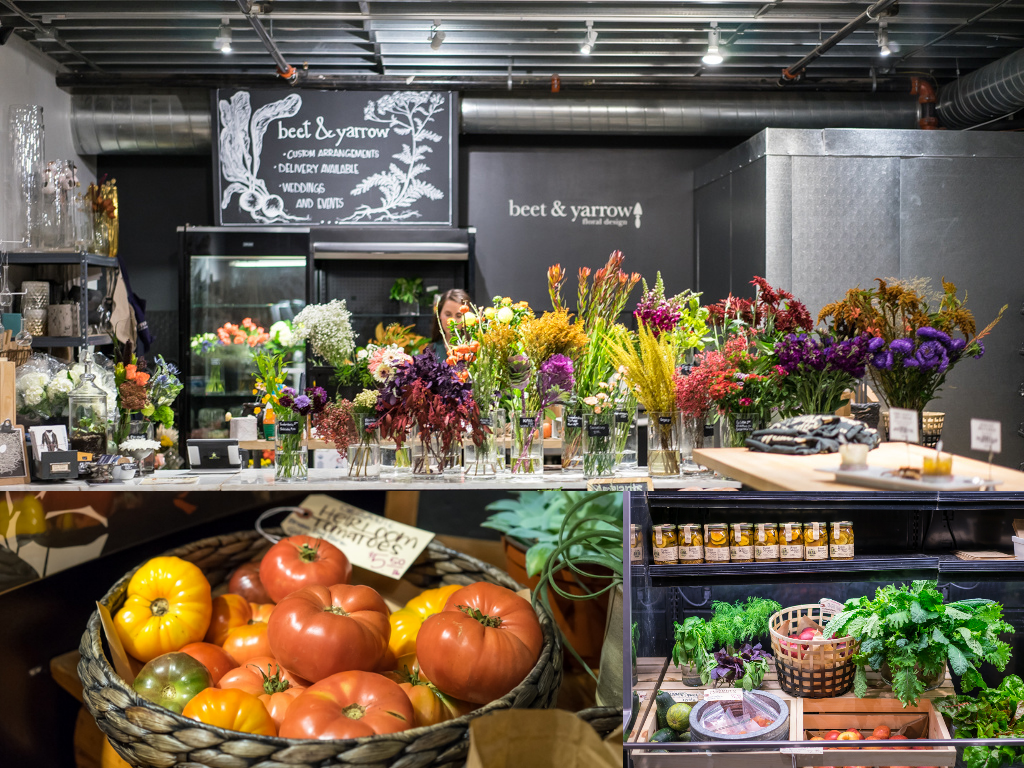 Go For: Gorgeous flower arrangements or blooms by the stem and local produce.
The Low Down: Beet +Yarrow , which currently shares shop space with Western Daughters,  is one of the most eye-catching shops in The Source. It simply overflows with color and texture from all the beautiful blooms and floral arrangements. Displays featuring pumpkins and winter squash beckon you into the shop, where owner Kimberly Hyde's elegant and modern floral designs will make you feel like it's perpetually springtime. Pop in for bouquets, custom arrangements, potted plants and gifts. Beet + Yarrow is also your stop in The Source for organic local produce, like lettuce, carrots and squash.
Western Daughters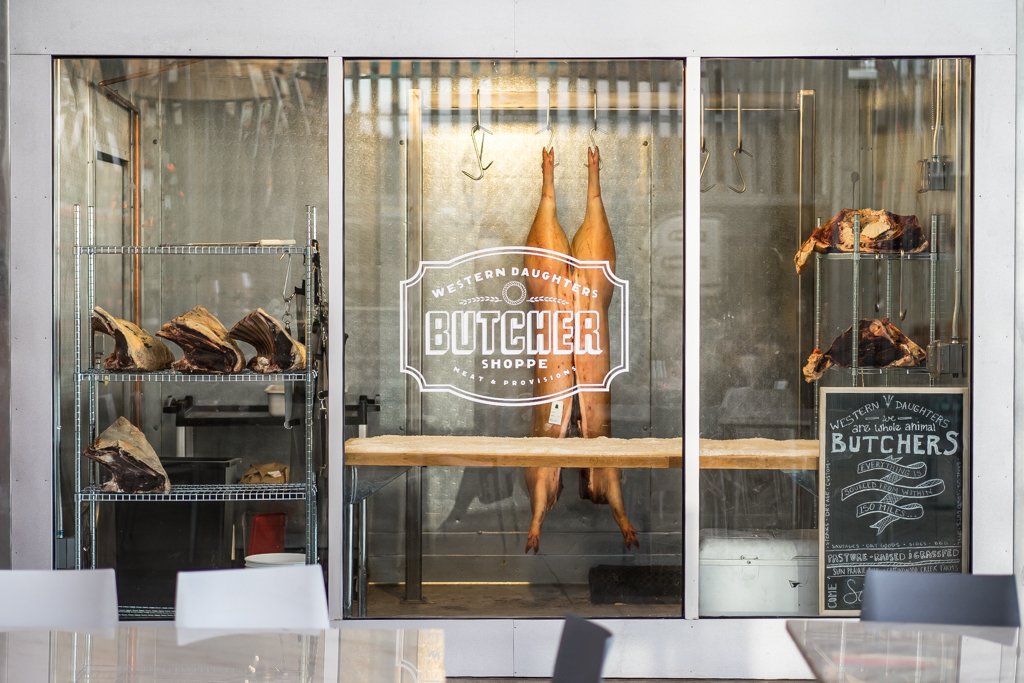 Go For: Local, sustainable meats and some good advice on how to prepare them.
The Low Down: Calling all carnivores: this is the second location of artisan butcher shop, Western Daughters. You can't miss it with the large window that gives you a complete view of whole animals waiting to be broken down. As with the original location, all of Western Daughter's meats are sourced from less than 250 miles away and contain no hormones or antibiotics. The shop also offers some dry goods, as well as barbecue and chili if you're looking for a bite for lunch.
Babette's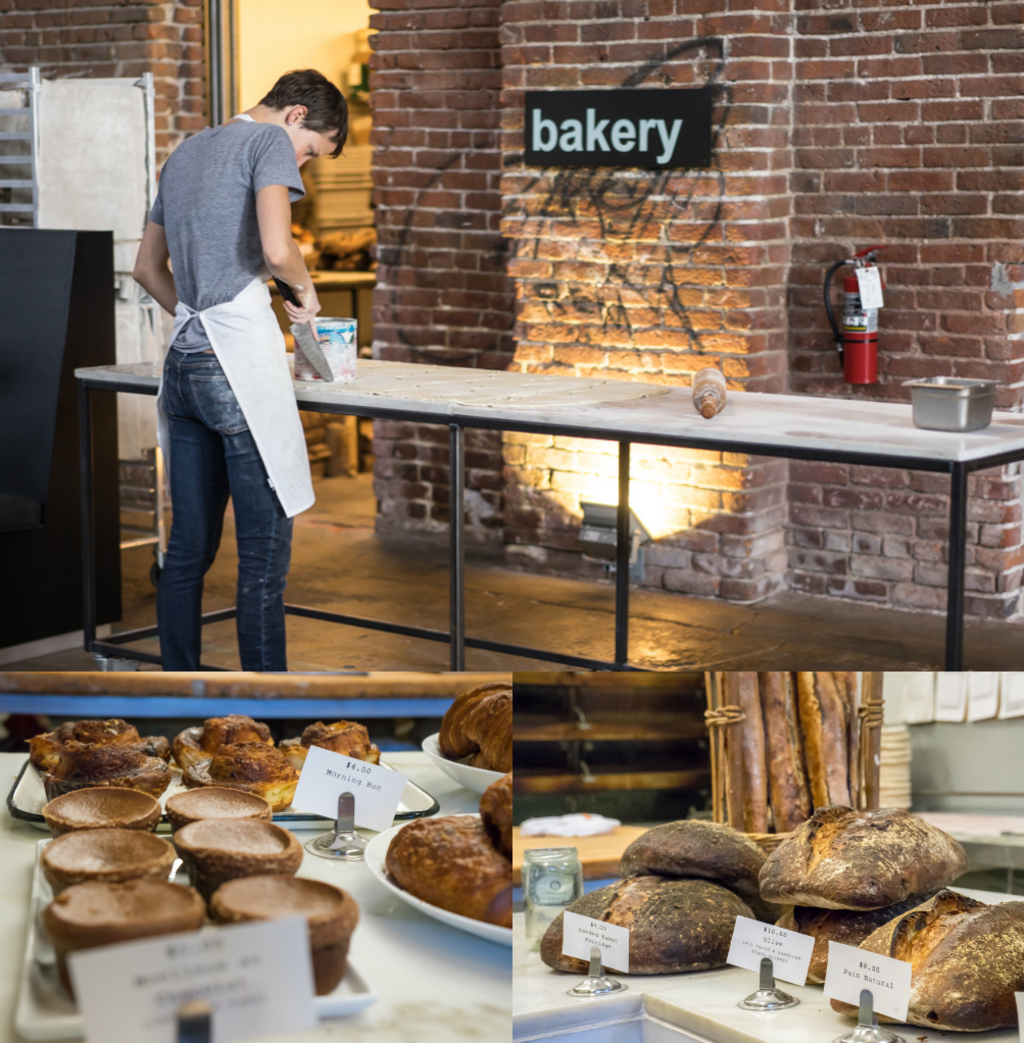 Go For: Artisan breads and pastries.
The Low Down: Steve and Catherine Scott operate this tiny bakery, filling The Source with the heavenly smell of baking bread every morning. Scott's traditional French breads are legendary for their amazingly complex flavor, perfect texture and well-caramelized crusts. Stop by for an almond croissant or a morning bun—the perfect accompaniment to one of Boxcar's cappuccinos– or pick up the perfect baguette for dinner. Either way, you're not going to find a better loaf of bread anywhere in town.
Crooked Stave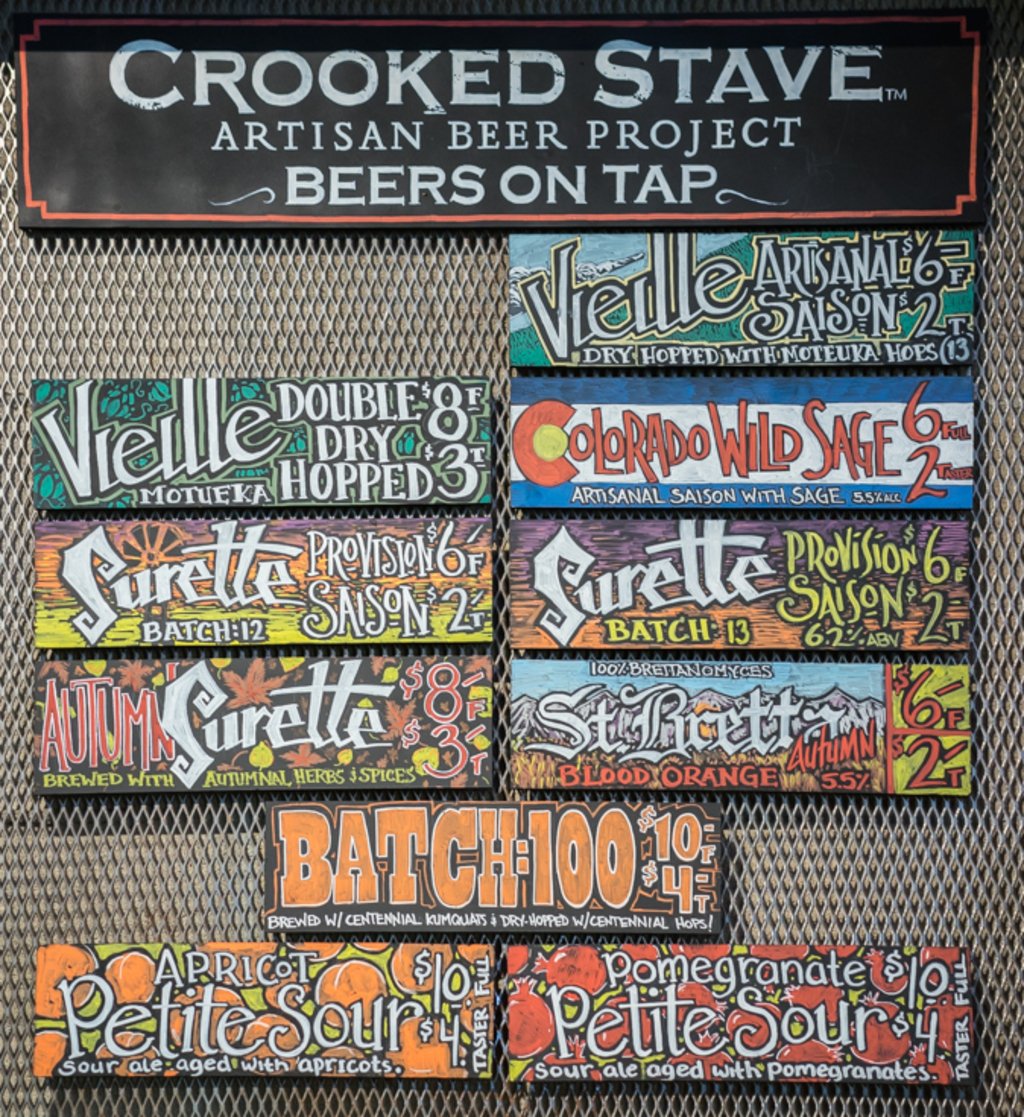 Go For: Crooked Stave's Belgian sour beers have a devout following, and for good reason.
The Low Down: If you're a fan of funky sour beers, Crooked Stave is a can't-miss Denver brewery. The taproom is the place to sample and enjoy some amazing saisons. Go for the flight so that you can try some of the seasonal offerings, like the petite sour pomegranate or the autumn surette brewed with autumn herbs and spices. If you prefer to do your drinking at home, you can also pick up bottles of Crooked Stave beer to-go.
The Proper Pour Liquor Store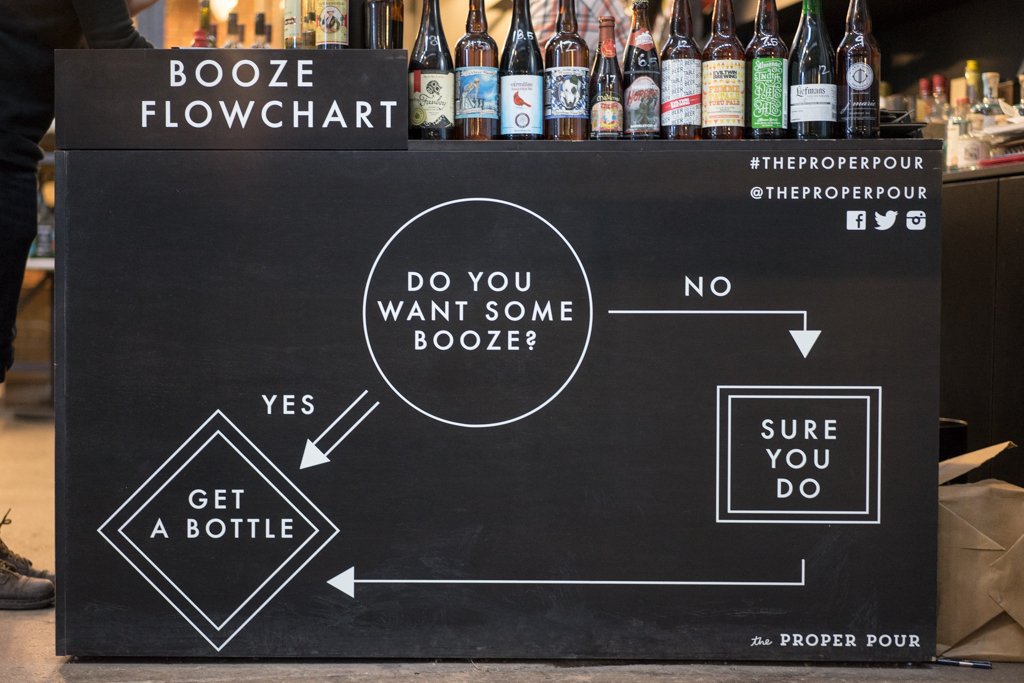 Go For: Unique and local booze selections and a fantastic array of ingredients for the cocktail obsessed.
The Low Down: Run by the same folks that opened up RiNo yacht Club, this is no ordinary liquor store. The selection of spirits covers both exotic and local realms. A variety of local and artisan Colorado spirits are always in stock. Do you like to play mixologist at home? Proper Pour has you covered with bar tools and a great selection of bitters for making pro-cocktails in your own kitchen.
Boxcar Coffee Roasters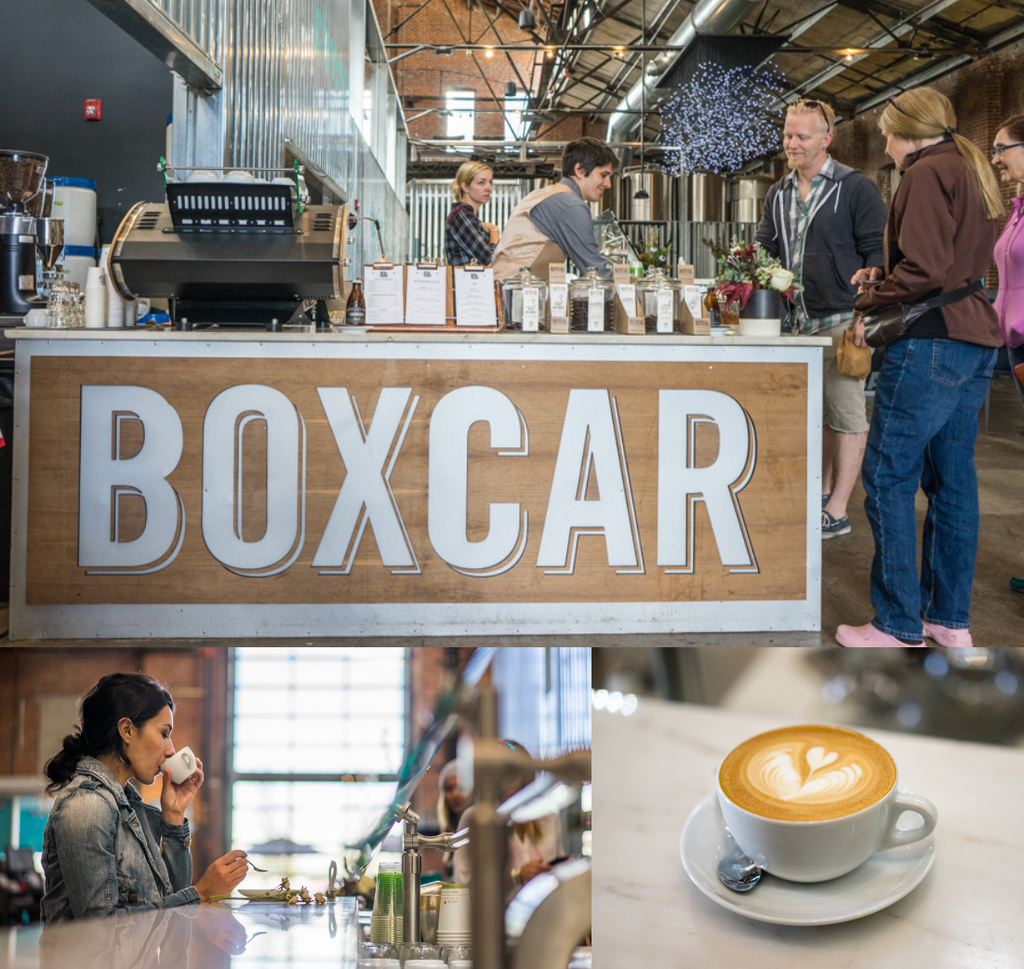 Go For: Beans roasted on site and the perfect cup of joe.
The Low Down: Though Boxcar had its start in Boulder, its roastery is now located here in The Source. Boxcar is known for some of the finest handmade coffee drinks around and that's saying something in a city with such a booming craft coffee scene. They even invented their own brewing method for the perfect cup at high altitude, called the Boilermakr. Coffee geeks rejoice, as you can now get your caffeine fix while you shop or take some beans home with you.
Mondo Market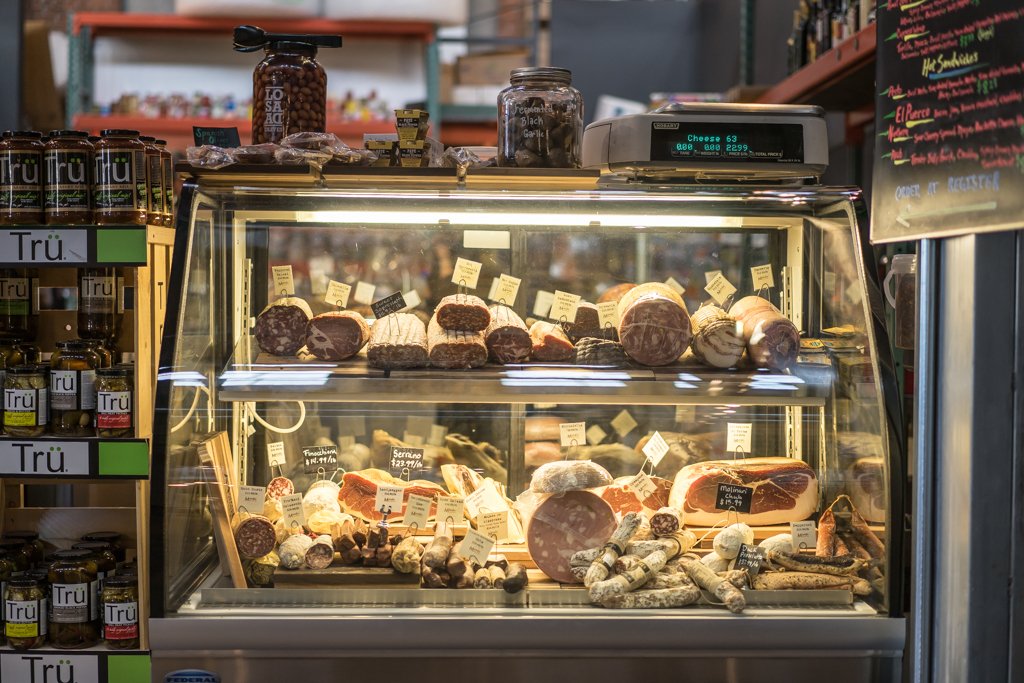 Go For: Cheese, charcuterie, gourmet pantry staples and sandwiches.
The Low Down: Mondo Market helps round out the selection of grocery items at The Source with globally and locally sourced gourmet ingredients. A nice selection of artisan cheese and charcuterie is flanked by fine dry goods like pasta, olive oil and rare spices. This is also the spot to pick up Tender Belly Bacon, Tru Pickles and local milk and eggs. The freshly made deli sandwiches are a great option for a quick lunch at The Source.
All photography by Roman Tafoya for 303 Magazine