This month is all about thinking pink in order to raise awareness for breast cancer. Read on to find out which Denver restaurants are offering special "pink drinks". These libations, offered all around town,  help raise funds for nonprofits that contribute to breast cancer research and offer financial help to patients and survivors. Plus an event perfect for coffee lovers and a tip for anyone planning holiday parties.
Drink Pink in Denver
Pink Ribbon Agua Fresca
Where: Tamayo, Zengo, and La Biblioteca
The Donation: $1 from each drink sold will be donated to the Susan G. Komen Foundation
The Low Down: This antioxidant-rich drink made with fresh watermelon will be available through October 30th at all Richard Sandoval restaurants.
Pink Drink Acai Cosmo
Where: Wazee Supper Club, Session Kitchen, Ale House at Amato's, Wynkoop Brewing Company, Breckenridge Colorado Craft, and Mainline in Fort Collins
The Donation: $1 from each cocktail sold in the month of October will be given to Sense of Security, a Colorado non-profit organization providing a sense of security from financial hardship and enhancing the quality of life for Colorado breast cancer patients in treatment.
The Low Down: Available at all Breckenridge-Wynkoop restaurants, this refreshing cocktail is made with Veev Acai Spirit, lime juice, Triple Sec and cranberry.
The Pinktini
Where: ViewHouse Centennial and ViewHouse Ballpark
The Donation: ViewHouse will donate 25% of the proceeds from the sale of this drink to The Cancer League of Colorado for breast cancer research.
The Low Down:  Sweet and creamy, this drink available on in October is a mix of Kettle One Vodka, fresh strawberries, Triple Sec, fresh orange, cranberry juice, and a splash of heavy cream.
Upcoming Event
Where: The Parking Lot of Our Mutual Friend Malt & Brew, 2810 Larimer Street
When: Sunday, October 19th, 10am-2pm
Cost: $30/person
The Low Down: Since the announcement last week that Denver is the 5th best city for coffee snobs, it seems more than appropriate Imbibe is bringing the first ever Grand Coffee Bazaar to town. Your ticket gets you unlimited coffee samples from local favorites like Marley Coffee and Corvus Coffee, one brunch item, a morning libation from Our Mutual Friend, and a 2 oz. gourmet soft serve from Ya'll Scream, a brand new gourmet soft serve shop.
Openings
 Crema's New Patio
Where: Crema Denver, 2862 Larimer St, Denver, CO 80205
The Low Down: Speaking of Denver's love of coffee, Crema Denver was voted the number 1 fan favorite for local caffeine spots–and for good reason. This coffee shop is the artsiest, trendiest, and foamiest in the city. A new back patio was built, a little less than a month old, for the rest of the Indian Summer. Kitschy doors line the exterior. With plenty of seating, and a cool burnt-wood outline of the Denver skyline, this new outdoor space is to die for. Check it out while the weather permits!
Heads Up for the Holidays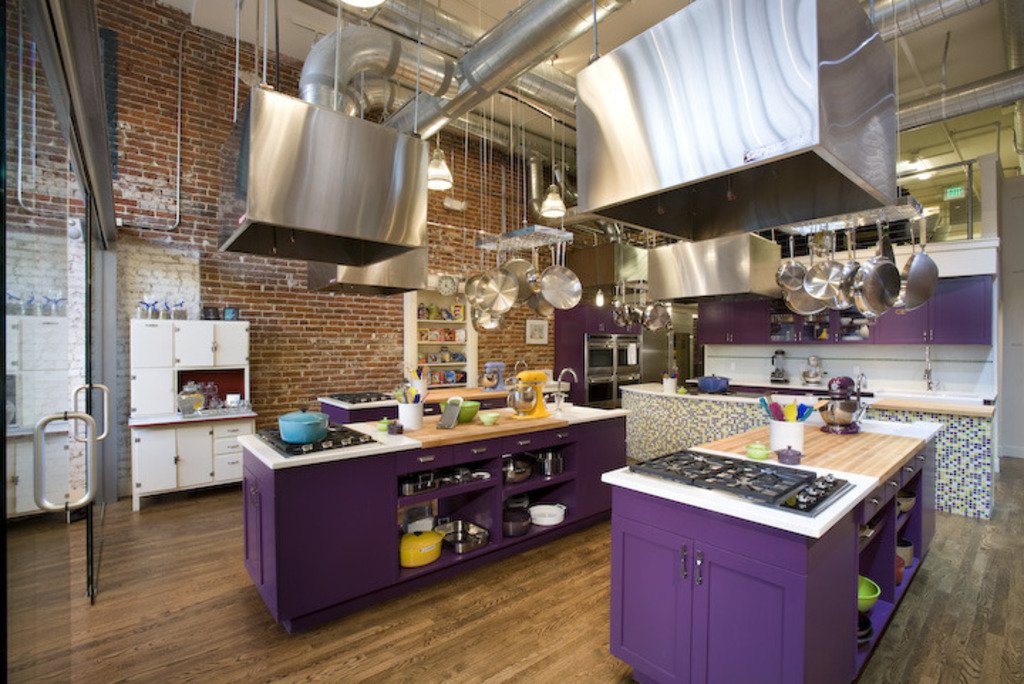 Where: 3215 Zuni Street
When: There are still some Friday and Saturday night spaces open in Late November-Mid December, or you can also plan a daytime event (ideal for work celebrations).
The Low Down: Although the warm temps we're enjoying don't bring to mind the holiday season, it's coming up quickly. If you're planning a holiday party, consider celebrating in a whole new way with a group party at Stir Cooking School. Parties can chose from 35 different menu options or create their own themed event. Each menu has 5 dishes that everyone will have a part in creating (and enjoying), plus guests will be able to order drinks throughout the class at Stir's full bar.