This Saturday, electro-funk producer Gramatik will crash through Red Rocks for first time since his Global Dance debut last year. This time around Gramatik's headlining the renowned ampitheater and bringing along some close cronies– wildly talented funk group Lettuce as well as Exmag, BRANX and Gibbz, each on Gramatik's own label, Lowtemp Records.
In the EDM world, some might call the start of 2014 "The Age of Lowtemp" as Gramatik released his critically-acclaimed full-length, The Age of Reason, (released for FREE download partnering with Bittorrent) followed by releases from labelmates EXMAG, Gibbz and ILLUMNTR.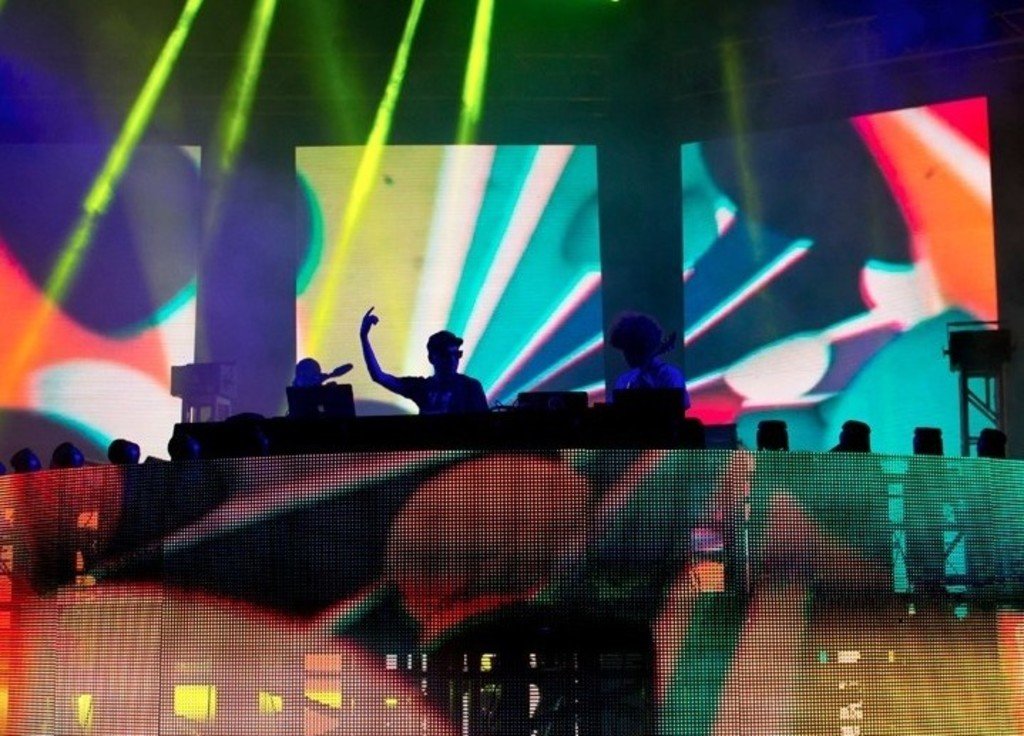 It's been quite the year for Denis Jasarevic, who—when we spoke in October—seemed a bit overwhelmed and uncertain about his climbing success, in part due to the super-collaboration he formed with fellow electronic producer, Griz, which left fans everywhere demanding more. But now it seems Gramatik is basking in the success of his album, his label and his fellow producers and friends, allowing his rising success to finally sink in with this massive Lowtemp exhibition.
One thing is certain above all, Gramatik has no problem deviating from the normal drops and earth shakes in favor of creating a new brand of electronic music that weaves emotion between lines of bass and strategic samples. In The Age of Reason, Gramatik manages to fuse genres of funk, soul, experimental rock, Motown and more without tangling into an overbearing mess of mismatched sounds. Gramatik has an ear for great music and his love of the craft seeps deeply into his creations, leaving fans feelin' some kinda way. From high-school trap-heads to soccer moms in swagger wagons, everyone can find a groove to a Gramatik track.
And what better way to celebrate a great start to a year than throwing down some funky beats in the only amphitheater that makes you wonder if you died and wound up in some musical heaven on Mars. Just as the last of the freak May blizzard melts, this group of energetic performers will take the stage for one of the first shows to kick of the 2014 Red Rocks Season.
Those red rocks will quiver amongst the bass drops, scorching guitar riffs of EXMAG's Eric Mendelson and the mesmerizingly sexy voice of the cheeky songster, Gibbz. Lettuce Funk will remind music lovers of the beauty of instrumental prowess and BRANX will coax the crowd with his smooth tunes.
There are still tickets available to what is sure to be one of the best Red Rocks shows of the summer. Grab yours here: http://www.ticketmaster.com/gramatik-morrison-colorado-05-17-2014/event/1E004C31D60E6853?artistid=1495438&majorcatid=10001&minorcatid=3
Any kinda speakers ya got.