In 2013, Denver was lucky enough to become the third location for the widely-hailed punk and rock music festival Riot Fest and Sideshow. The festival partnered up with Denver-based production company Soda Jerk Presents to bring a slew of awesome bands from around the world out to Colorado for a weekend of raucous fun. This year, Riot Fest will be held on September 19-21 at May Farms in Byers, Colorado, right outside of Denver.
While last year's event was a massive success, this year's Riot Fest brings forth more artists, more space and more camping! For anyone who was questioning whether or not they want to attend the festival, this year's spectacular lineup might have just made your mind up for you.
This year Riot Fest will host HUGE names like The Cure, The National, The Flaming Lips, Wu-Tang Clan, Rise Against, TV on the Radio, Slayer and more! This diverse lineup is bound to bring bigger crowds and a weekend full of amazing music. This is one Colorado festival you won't want to miss!
Full Lineup BELOW: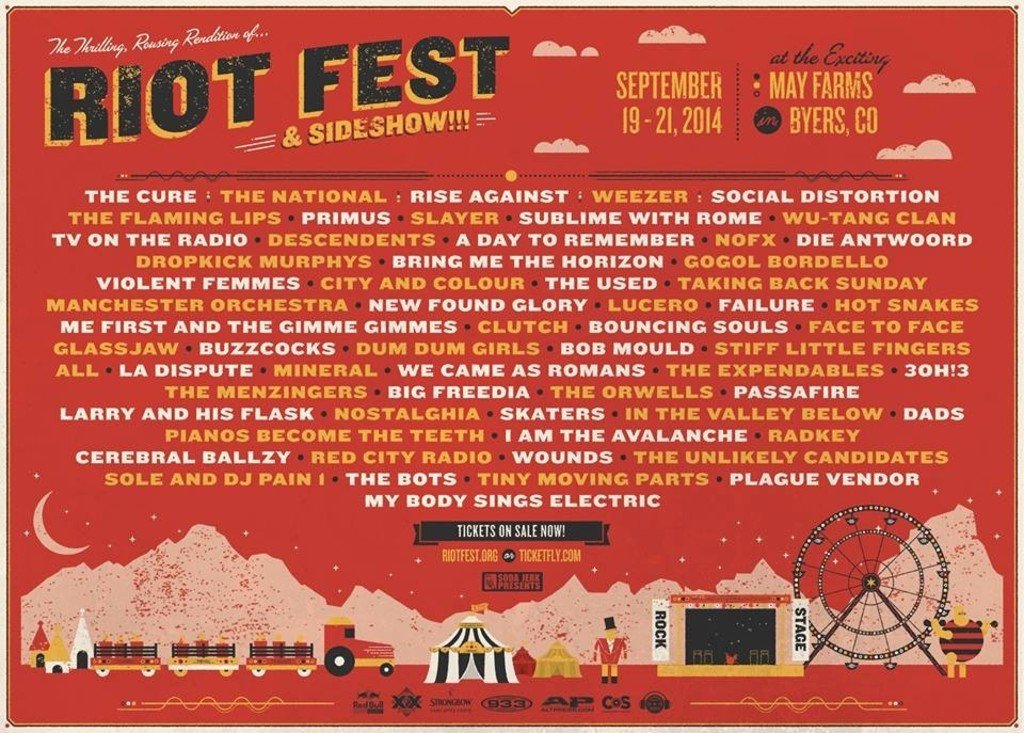 Grab tickets here: Denver – http://www.ticketfly.com/purchase/event/577753