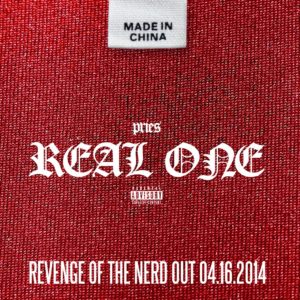 Pries has been gearing up for the release of Revenge of the Nerd, his last mixtape before a full-length album drop. The MC has been telling his story with vulnerability, honesty and gusto and this new track "Real One" produced by Flair is no different. Pries largely handles the production on the project and this track finds the rapper from Denver even more authentic and genuine than previous tracks.
In his verses, his voice fluctuates with grit and determination in between the stuttered hi-hats of the drums. He's not taking a humble approach on this joint and quite frankly, it's a welcome change. Pries knows he's flying above the radar and is one of the upper echelon of MC's making the independent circuits right now. He's got his work cut out for him if he plans to stay afloat as one of the artists to watch from Denver. His lines are about putting the city on the map, shouting out the trends he helped create (namely his signature love of Jack Daniels' honey whiskey). His rhymes could stand to be a bit more intricate but when beating one's chest about his own greatness, it's best to turn this one up and let it ride.
Revenge of the Nerd is slated for release on Wednesday April 16th.