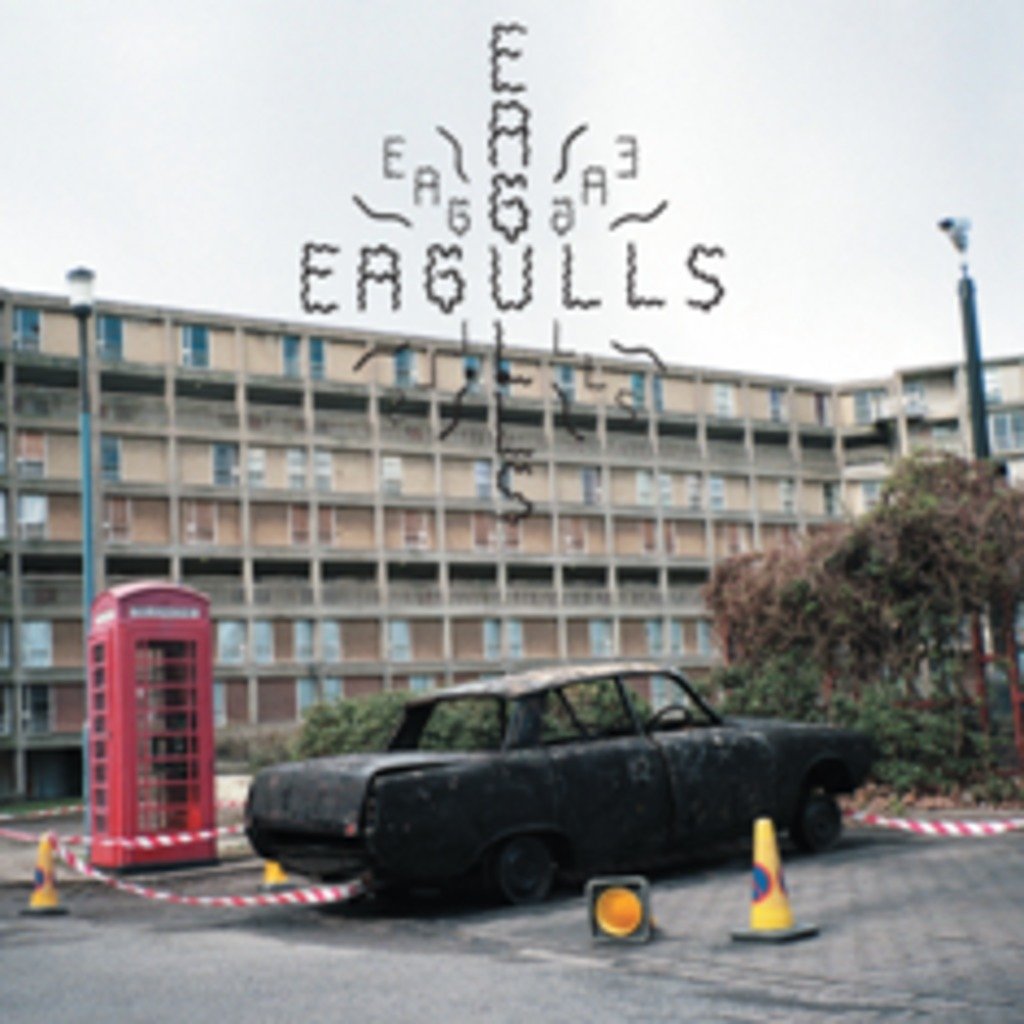 Eagulls
Eagulls
Rock/Punk
Rating: 3/5
Release Date: March 3, 2014
For Fans of: The Clash, My Bloody Valentine, Iceage
Cropping up on critics' radar with their catchy tunes after bashing bands and music press alike, Eagulls' self-titled debut full-length (via Partisan Records) has the Leeds-based rock band coming into a sound that's less immediate but still engaging. Where one could previously compare the group's efforts to that of The Clash with a tendency for catchy pop-fueled anthems, this new release has them moving closer to the darker and more aggressive tones of post-punk predecessors like The Damned or even present-day peers like Iceage.
Comparing bands to those that came before is something of an easy way out for a rock critic, so it's important to put Eagulls into a fuller perspective as a young group perhaps still working their way into a sound that suits the beating bleeding heart of singer George Mitchell.
"There's no reason, no sense, no meaning behind my awkward smile," he sings in the opening lines of album opener "Nerve Endings," sinking further into despair among the downcast guitar shimmers in the refrain: "Can't find my head, can't find my head."
The following track "Hollow Visions" obviously isn't any less bleak, but it's here where Eagulls' song-writing chops come into play with a song that burbles forward with an unaccustomed drum and bass leading up to the brazen splash of guitars in the chorus, a thorough invitation into the mosh pit.
Another choice cut on this record is "Tough Luck," which has guitarists Mark Goldsworthy and Liam Matthews pairing together their guitar-pedal trickery to mount the track's smooth and evocative vibe against Mitchell's despairing vocals.
The album wanes a bit after these first few fiery cuts, except maybe with "Possessed." Steely and chant-worthy it might be, the track feels a little formulaic from its spot halfway through the album. There's the solid guitar melodies washing each other out, the drums and bass keeping rigid and Mitchell droning on until letting it all out at the chorus.
Eagulls is a good band to follow since they perform solid rock music and keep things interesting by engaging in plenty of controversy, as addressed in a recent interview with Pitchfork. Nonetheless, their new full-length is just a bit underwhelming compared to previous releases. It's without a solid single, for starters, and the overarching despair here really starts to sound more like a drone up until the fierce send-off in "Soulless Youth." Just under five minutes, it's the longest track on the record and a much-needed shake-up in an album that grows a little rote around its edges.