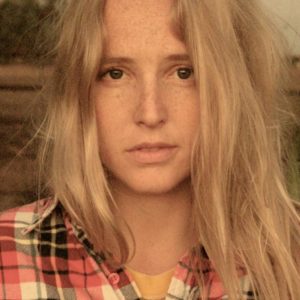 Lissie Maurus (aka Lissie) is a folk rock stunner with pipes for singin' the blues. She's toured with Lenny Kravitz, Tom Petty and Ray LaMontagne.  She's released her second album "Back to Forever" this fall, and hits the stage at the Gothic Theatre tonight.
Recently, we caught up with Lissie and found her to be a delightfully cool chick, with California-cool glamour and Midwestern charm.
Get your tickets for tonight's show, here.
What's this year been like for you?
There's been a nice variety to this year…I had some down time early in the year and then we did SXSW in March and then started up a tour late April…did festivals this summer and then started the promo for "Back to Forever" in September and euro tour in October and November. Now we're on our US tour! So it's been busy…lots of travel and a few nice windows of home and family time! A lot of anticipation year long about finally releasing "Back to Forever."
You've opened for people like Lenny Kravitz and Tom Petty. Surely you have some interesting road stories. Any particularly interesting touring story, you'd care to share?
Not really! Haha! When you open for people you don't get to spend much time together cause it's such a go-go-go life. Soundcheck, perform, head to next city…repeat! I did have a crazy time this summer when I couldn't get to a festival in Norway because of a cancelled flight and they sent a helicopter for me! My luggage was lost for 2 weeks and I accidentally swapped laptops with a Lebanese guy at security, which I eventually got back!
We caught your act at SXSW last year and LOVED your soulfulness. Heading back this year? What was that experience like?
SXSW has been good to us in terms of creating buzz to promote something coming up but this year I doubt we'll go! It's a blast though! Absolutely crazy!  We play like a million shows a day!
We've read you're pals with Ellie Goulding- any plans for collaborating?
We met back in 2010 and became friends and sang together a few times. But I've lost touch with her in the chaos of the past few years.
You're involved with Yoko Ono's "Imagine There's No Hunger," campaign- how did that come to be?
I met Annie Balliro from Hard Rock a few years ago and they so generously supported an annual ALS fundraising concert I play, as well my trip to Haiti. Knowing I like to help causes where I can, she asked me to be a US Ambassador for the "Imagine There's No Hunger" campaign. What an honor! We did a food drive at our NYC show and are in talks to go to Myanmar together.
Where do you see yourself in 5 years?
I'll be able to play for at least 5,000 people everywhere I tour! I'll have found the balance between touring and home time. I'll own a home, have a loving husband and some babies! I'll have performed on SNL, won a few Grammy's and sung the national anthem at the Super Bowl! Among lots of other fabulous things!
What would you have told the young version of yourself, ten years ago?
 Not to waste so much energy on guys! But I guess that's where my songs came from so hard to say! Haha! And really just to enjoy every moment and be happy, be present and not worry.
Life motto?
Reveal yourself. There are few lasting virtues in being cool. Serve what is best and most creative in yourself (advice read in one of those birthday books for my birthday).
Favorite song to play live?
I don't have a favorite but "In Sleep" is always a fun one! We rock out!
Currently reading?
Winter of the World, by Ken Follett.
Currently inspired by?
Buffalo blasts from the Cheesecake Factory. I'm destroying while I answer these questions!
I read that you're from Rock Island, Illinois. My parents met and went to school at Augustana College. Favorite flavor from local ice cream fave, Whitey's?
Amazing! Go Vikings! Hard to pick one, but I always loved getting pumpkin ice cream when it would come out every fall!
Thank you for your time. We are psyched for your upcoming show!
Thank you! Me too!