If you saw their first game this season you can pretend you didn't. In fact it's better for everyone, especially backup goalkeeper Steward Ceus, to just forget that game against F.C. Dallas ever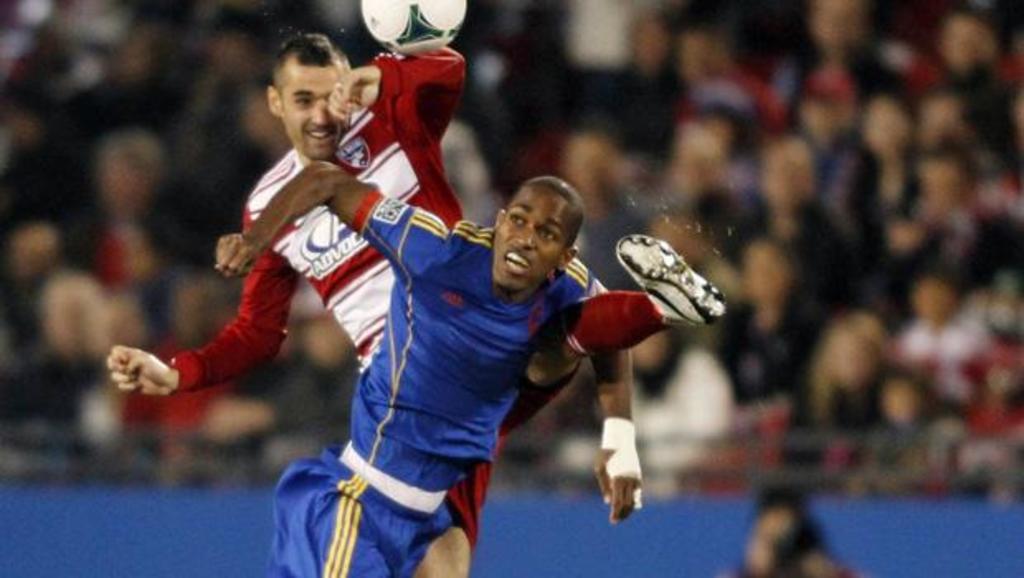 happened. And in case you're no Sherlock, the Colorado Rapids lost their opening match 1-0 in large part due to a baffling mistake by Ceus.
But this is not about mistakes and dwelling on what happened last week– This is about embracing a new season and rejoicing in the fact that we have a clean slate and our home opener this Saturday March 9th at 4 p.m. Hopes are a mile high–expectations are two. Second year coach Oscar Pareja has big plans for his team this year. With a solid pre-season under their belt and the acquisition of  a few promising young players and US National Team veteran Edson Buddle, the Rapids look to notch the goals that were missing last year and get back to winning ways.
Those weren't the only moves made in the off-season; the club unveiled two sets of chic new uniforms— one pays homage to the Colorado flag, the other to season ticket holders with their names imprinted onto the jersey. Even my girlfriend, a "football til I die, I hate soccer" kind of girl was so intrigued by the new kits she had to tweet about them.
So if you're not a soccer fan there's just one more reason to check out the Rapids in their nationally televised home opener against the Philadelphia Union at Dick's Sporting Goods Park in Commerce City. And if you've never been, there is no such thing as a bad view in that 18,000 seat stadium. The vibe is refreshing and the crowd is raucous–especially the supporters terrace on the north end of the field that is comprised of the Centennial 38 Supporters Group— a medley of previously separate fan clubs. Let your guard down, open your mind and take a peek at the original football.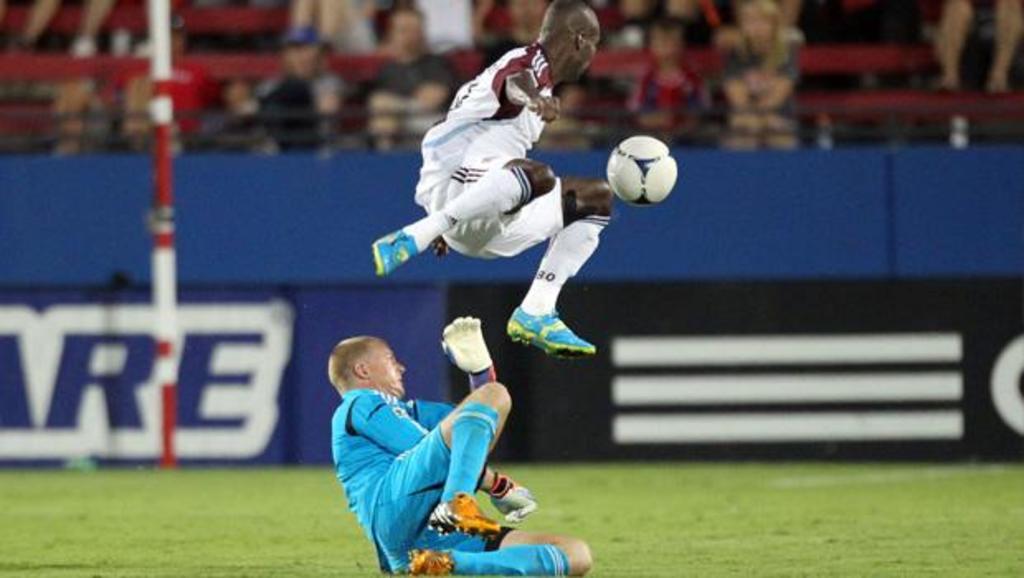 The Rapids have historically dominated in home openers with an imposing 11-2-4 record, but never without the help of its' fans. So throw on your best burgundy (probably also a beanie, scarf, gloves and jacket) and come support your Colorado Rapids as they kick off a new season and look to get their first win. Get your tickets HERE!