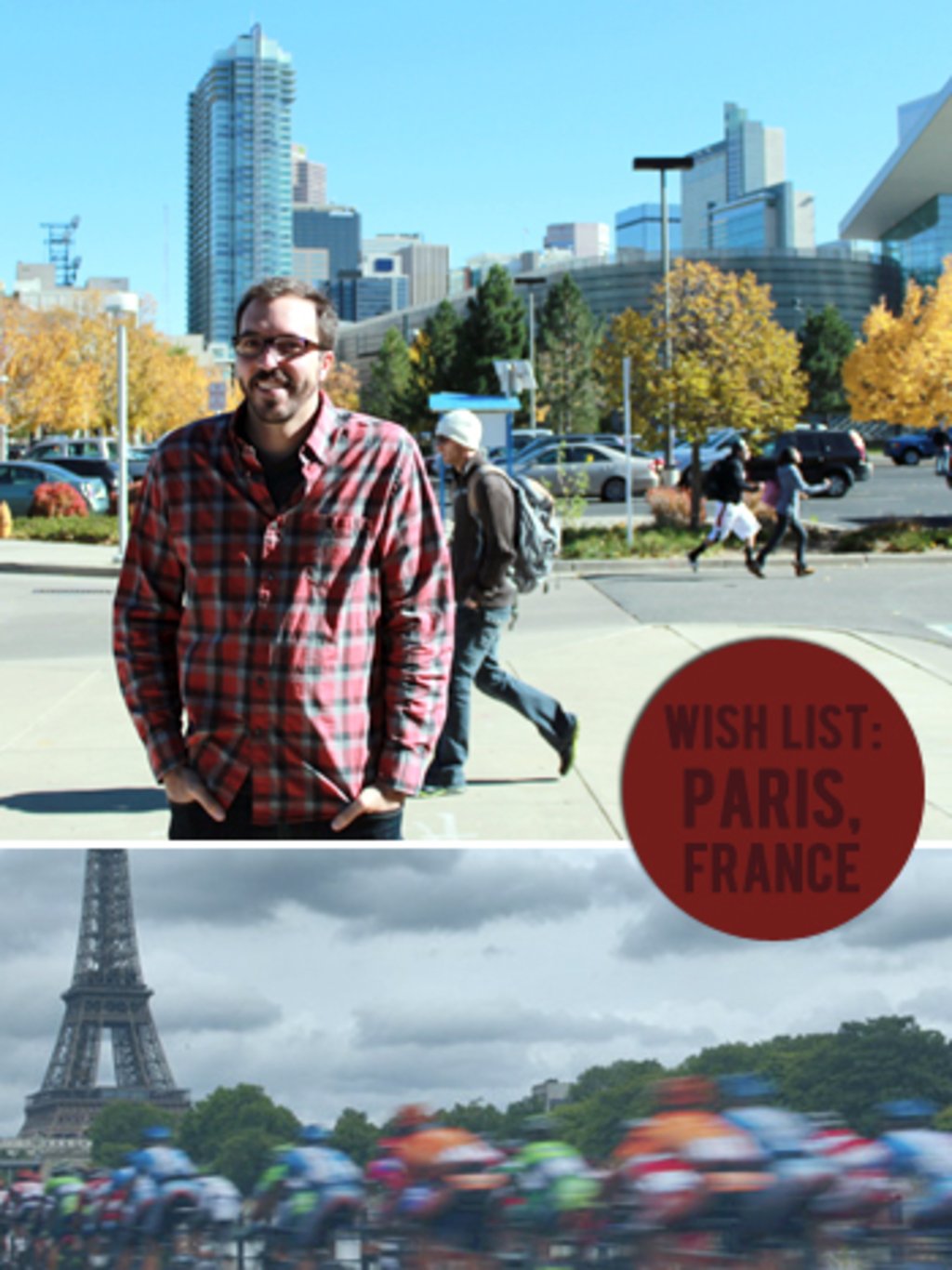 Jeffrey Becker knows good green chile, "She isn't shy, this sauce. She wears no mask and she isn't afraid of me, and she isn't afraid of you."  Articles like his North vs. South:  New Mexico's Culinary Civil War enlighten us on the essence of life's simpler indulgences.  Born in Taos and raised in Silver City, New Mexico (ask a local to get it), Becker naturally writes about food.  A loyal native but not a lackluster one, the avid traveler has never hesitated to venture away from his Southwestern roots.  He spent every summer throughout college and graduate school abroad, trotting the globe with gusto.   Now as an educator at the Community College of Denver, he brings his international perspective to a receptive audience, helping journalism students find their own voice in a noisy, media-driven society.
Why he's fly:  When asked what his most rewarding professional experience has been, he didn't mention publications or accolades, but rather an unforeseen note, "A student transferred to another school and wrote me to say, 'Hey, my professor told me to email you and thank you for teaching me how to write.'"  His academic outreach is vested not only in the classroom but on the court as well, where he can often be found playing a game of pick up with students.   One for jokes, Becker admits, "As you get older you get better at writing and worse at basketball."
Favorite destinations, near and far:  Humbling experiences from Becker's various excursions have sparked much introspection throughout the years.  A conversation with a man in Taiwan helped him personally define the American identity.  Argentineans insisted on re-teaching him Spanish.   He is keen on crossing borders into foreign territory, because those unfamiliar experiences breed erudition.  He states, "If I could, I would go back to Argentina, Brazil, Vietnam, Thailand, Laos, and Cambodia.  I also want to go to France to watch Le Tour some day."  We're obviously using the term "favorite" relatively here.  He's also a big fan of Denver and enjoys the parks and recreation offered throughout the city.
 Suitcase Essentials:  The backpacker simply states, "You don't need much."
 A travel tip:  "Don't spend all of your time behind a guidebook or a camera."  If you're a literary inclined traveler, Becker has some recommendations, " Everyone should read 'Sonny's Blues' and The Great Gatsby."  He just finished Julian Barnes' A Sense of an Ending and enjoys works by authors such as David Mitchell, Cormac McCarthy, Andre Dubus, and Denis Johnson.
Becker's genuine fervor for his career makes him what singer-songwriter Erykah Badu calls "the first kind" in the 2006 documentary Before The Music Dies.  He shows this rousing film, among others, during class to provoke discussion about today's media and culture.  Badu captivates, stating, "There are three kinds of artists.  The first kind are the ones who hurt to do what they do.  It hurts to write, there's pain involved, there's experience in there, there's blood. The second kind of artist imitates the ones in pain. The third kinds of artist just do what somebody tell them to do."  Becker instructs from a place of devotion and reverence.  His influence is intentional, but his impact is often accidental, spanning further than he realizes.  A throng of students crowd around him after class eager to continue the day's discussion, and as I wait patiently to take his photograph I can't help but think, "This is what it's all about."